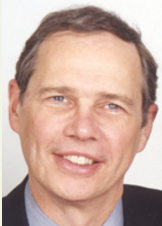 Contact
Office Location:
University Health Center, St. Joseph, Room 3211, 1 South Prospect St., Burlington, Vermont 05401, USA
Education
1962: Yale University, BA Major: Psychology
1962-63: Heidelberg University, Major: History and Political Science
1966: University of Minnesota, Ph.D., Major: Psychology, Minor: Child Psychology
Research and/or Creative Works
1975-1980 Research Psychologist, GS-15. Laboratory of Developmental Psychology National Institute of Mental Health
1968-1975 Assistant to Associate Professor, Yale University Dept. of Psychology and Child Study Center, Co-principal Investigator, NIMH Research Grant HD-03008.
1970-1971 Director, Graduate Training Program in Developmental Psychology, and Director, NIMH Research Training Grant 5T01 MH-06759, Dept. of Psychology, Yale University
1971-1972 Social Science Research Council Senior Faculty Fellowship for work with Professor Jean Piaget, University of Geneva, Switzerland
1967-1968 Research Staff Psychologist, Dept. of Psychology and Child Study Center, Yale University, Co-Principal Investigator, NIMH Grant HD-MH-03008; research on intellectual development in normal, retarded, and disturbed children; clinical work in psychodiagnostics and psychotherapy.
1966-1967 NICHD Postdoctoral Fellow, Dept. of Psychology and Child Study Center, Yale University, Clinical training in psychodiagnostics and psychotherapy with children; research on learning strategies in normal and retarded children.
1963-1966 NIMH Predoctoral Fellow, University of Minnesota, Research with Professor Norman Garmezy on child psychiatric symptomatology and with Professor Harold Stevenson on children's learning strategies.
Awards and Recognition
Angier Prize for Research in Psychology
B.A. summa cum laude & Honors with Exceptional Distinction
Phi Beta Kappa
Sigma Xi
Woodrow Wilson Fellow (honorary)
American Men and Women of Science
Fellow of the American Psychological Association Divisions 7, 12, 37, and 53
Fellow of the American Psychopathological Association; University Scholar Award from the University of  Vermont, 1991-92
Distinguished Contribution Award from the AmericanPsychological Association Section on Clinical Child Psychology, 1993
Institute for Scientific Information Most Highly Cited in World Psychiatry/Psychology Literature
Publications
*Ivanova, M.Y., Achenbach, T.M., Rescorla, L.A., Turner, L.V., Ahmeti-Pronaj, A., Au, A., et al. Syndromes of self-reported psychopathology for ages 18-59 in 29 societies. Journal of Psycho-pathology and Behavioral Assessment, 2015, 37, 171-183. doi:10.1007/s10862-014-9448-8
Achenbach, T.M., & Rescorla, L.A. Developmental issues in assessment, taxonomy, and diagnosis of psychopathology: Life-span and multicultural perspectives. In D. Cicchetti & D.J. Cohen (Eds.), Developmental psychopathology: Vol. 1. Theory and method (3rd ed., pp. 46-93). New York: Wiley, 2016.
*Rescorla, L.A., Achenbach, T.M., Ivanova, M.Y., Turner, L.V., Althoff, R.R., Árnadóttir, H.A., et al. Problems and adaptive functioning reported by adults in 17 societies. International Perspectives in Psychology: Research, Practice, Consultation, 2016, 5, 91-109.
*Achenbach, T.M., Ivanova, M.Y., Rescorla, L.A., Turner, L.V., Althoff, R.R. Internalizing/ externalizing problems: Review and recommendations for clinical and research applications. Journal of the American Academy of Child & Adolescent Psychiatry, 2016, 55, 647-656.
*Rescorla, L.A., Achenbach, T.M., Ivanova, M.Y., Turner, L.V, Árnadóttir, H.A., Au, A., et al.  Collateral reports of problems and cross-informant agreement about adult psychopathology in 14 societies. Journal of Psychopathology and Behavioral Assessment, 2016, 38, 381-397.
*Achenbach, T.M. Future directions for clinical research, services, and training: Evidence-based assessment across informants, cultures, and dimensional hierarchies. Journal of Clinical Child & Adolescent Psychology, 2017, 46, 159-169. doi:10.1080/15374416.2016.1220315
*Achenbach, T.M., Ivanova, M.Y., Rescorla, L.A., & Dumas, J.A. Transdiagnostic dimensional assessment of psychopathology in later life. Current Beha-vioral Neuroscience Reports, 2017, 4, 167-175.
*Achenbach, T.M., Ivanova, M.Y., & Rescorla, L.A. Empirically based assessment and taxonomy of psychopathology for ages 1½-90+ years: Developmental, multi-informant, and multicultural findings. Comprehensive Psychiatry, 2017, 79, 4-18. http//dox.doi.org/10.1016/j.comppsych. 2017.03.006
*Ivanova, M.Y., Achenbach, T.M., Rescorla, L.A., Guo, J., Althoff, R.R., Kan, K.J., et al. Testing syndromes of psychopathology in parent and youth ratings across societies. Journal of Clinical Child & Adolescent Psychology, 2018, 1-14. https://doi.org/ 10.1080/15374416. 2017.1405352
Achenbach, T.M. Multi-informant and multicultural advances in evidence-based assessment of students' behavioral/emotional/social difficulties. European Journal of Psychological Assessment, 2018, 34, 127-140. https://doi.org/10.1027/1015-5759/a000448