Clinical Assistant Professor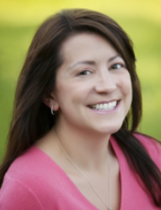 Contact
Office Hours:
By appointment via email
Office Location:
135 Dewey Hall
Education
B.A. Case Western Reserve University, 2000
M.A. Case Western Reserve University, 2003
Ph.D. Case Western Reserve University, 2006
Curriculum vitae
teresa Scott's CV (PDF)
Research and/or Creative Works
I work collaboratively with clients using evidenced-based interventions to treat a range of emotional and behavioral problems in children, adolescents, and adults. Specific interventions vary based on the problem being treated but I frequently employ behavioral and cognitive strategies, commonly referred to as cognitive-behavioral therapy (CBT). CBT is usually a short-term treatment (typically between 12-20 sessions) that focuses on learning specific skills to reach one's goals. In the course of treatment, clients learn how their cognitions (thoughts), emotions, and behaviors are connected. CBT targets changing either the way a person thinks about a situation or by changing specific behaviors in order to reduce overwhelming emotions. This effective treatment can be used to target anxiety, depression, improve emotion regulation, and ADHD among others.
I am also the supervising psychologist for our clinic's Tourette Syndrome and Tic Disorders Specialty Service providing evidence-based, non-pharmacological treatments to help manage tics and related behaviors.
Publications
Gaalema, D.E., Linares Scott, T., Heil, S.H., Coyle, M., Kaltenbach, K., Stine, S., Martin, P., & Jones, H. (2012). Differences in the profile of neonatal abstinence syndrome signs in methadone- vs. buprenorphine-exposed neonates. Addiction, 107, Suppl 1, 53-62
McLaughlin, A.A., Minnes, S., Singer, L.T., Min, M., Short, E.J., Scott, T.L., Satayathum, S., (2011). Caregiver and self-report of mental health symptoms in 9-year-old cocaine-exposed children. Neurotoxicology and Teratology, 33(5), 582-591.
Heil, S.H., Linares Scott, T.J., & Higgins, S.T. (2009). An overview of principles of effective treatment of substance use disorders and their potential application to pregnant cigarette smokers. Drug and Alcohol Dependence, 104S, S106-S114.
Linares Scott, T.J., Heil, S.H., Higgins, S.T., Badger, G., & Bernstein, I.M. (2009). Depressive symptoms predict smoking status among pregnant women. Addictive Behaviors, 34, 705-708.
Heil, S.H. & Linares Scott, T.J. (2007). Voucher-based reinforcement therapy for drug-dependent pregnant women. Heroin Addiction and Related Clinical Problems, 9(2), 27-38.
Linares, T.J., Singer, L.T., Kirchner, H.L., Oh Min, M., Short, E.J., Hussy, P., Minnes, S. (2006). Mental health outcomes in cocaine-exposed children at six years of age. Journal of Pediatric Psychology, 31(1), 85-97.
Linares Scott, T.J. & Feeny, N. Relapse prevention techniques in the treatment of childhood anxiety disorders: A case example. (2006). Journal of Contemporary Psychotherapy, 36(4), 151-157.