Heinz and Rowena Ansbacher Endowed Professor; University Distinguished Professor of Psychological Science
Research and/or Creative Works
My research focuses on family stress (e.g., parent depression, interparental conflict) and child psychosocial adjustment.  I am particularly interested in parenting prevention and intervention efforts to enhance child adjustment in the context of family stress.  I recently completed an NIMH project involving the prevention of child mental health problems when a parent has experienced depression, an NICHD grant on the role of male coparents in mother-headed families, and an NIMH project parenting training grant on the role of technology in enhancing treatment.
Publications
Breslend, N., Parent, J., Forehand, R., Peisch, V., & Compas, B. (in press).  Children of parents with a history of depression:  The impact of a preventive intervention on youth social problems through reductions in internalizing problems.  Development and Psychopathology.
Sanders, W., Parent, J., & Forehand, R. (in press).  Parenting to reduce child screen time:  A feasibility pilot study.  Journal of Developmental & Behavioral Pediatrics.
Forehand, R., Parent, J., Peisch, V.D., Sonuga-Burke, E., Breslend, N.L., Long, N., & Abikoff, H.B. (2017).  Does parent ADHD moderate outcomes of behavioral parent training for preschool ADHD?  Findings from a randomized controlled trial of specialized and generic programs.  Behaviour Research & Therapy, 97, 163-169.
Parent, J., Peisch, V., Forehand, R., Golub, A., & Reid, M. (2017).  Family transitions in cohabiting families:  A longitudinal investigation of the role of parent depressive symptoms in youth problem behaviors.  Journal of Abnormal Child Psychology, 45, 681-691.
Parent, J., Forehand, R., Pomerantz, H., Peisch, V., & Seehuus, M. (2017).  Father participation in child psychopathology research.  Journal of Abnormal Child Psychology, 45, 1259-1270.
Sanders, W., Parent, J., Forehand, R., & Breslend, N.L. (2016).  The roles of general and technology-specific parenting in managing youth screen time.  Journal of Family Psychology, 30, 641-646.
Compas, B.E., Forehand, R., Thigpen, J., Hardcastle, E., Garai, E., McKee, L., Keller, G., Dunbar, J.P., Watson, K.H., Rakow, A., Bettis, A., Reising, M., Cole, D., & Sterba, S. (2015).  Efficacy and moderators of a family group cognitive-behavioral preventive intervention for children of depressed parents.  Journal of Consulting and Clinical Psychology, 83, 541-553.
Awards and Recognition
Endowed Professorship
The Heinz and Rowena Ansbacher Green and Gold Professorship in Psychology was established by Max, Ben, Ted, and Charles Ansbacher in October 2004 to honor the lifetime achievement of their father and mother, Heinz and Rowena, in the field of Psychology.
APA
• Distinguished Career Contributions in Education and Training Award.
• APA Division 53 Distinguished Career Award.
Associations and Affiliations
Affiliated Faculty, Developmental Psychopathology Concentration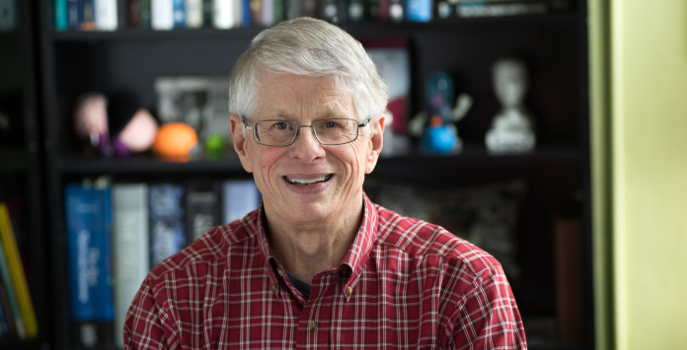 Education
B.A. University of Alabama, 1967
M.A. University of Alabama, 1969
Ph.D. University of Alabama, 1970
Contact
Office Location:
230 Dewey Hall
Office Hours:
By appointment via email