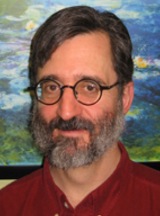 Contact
Office Hours:
Tuesday 11:45 am - 12:45 pm or by appointment via email
Office Location:
202 Dewey Hall
Education
B.A. Oklahoma City University, 1987
B.A. The University of Arkansas, 1991
M.A. University of Vermont, 1994
Ph.D. University of Vermont, 1998
Curriculum vitae
Lawrence Rudiger's CV (PDF)
Research and/or Creative Works
My focus is on teaching, and my research looks at ways to enhance learning in various settings and instructional designs. In addition, I bring my decade's experience in the private sector to bear on our course in organizational psychology and a winter-term course on how students can turn their degree in psychological science into a rewarding career.