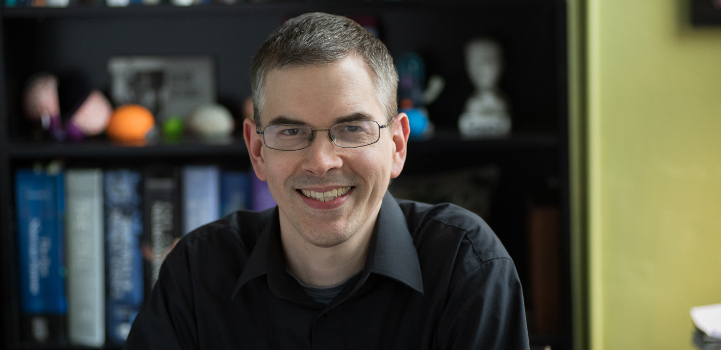 Contact
Office Hours:
Wednesday 10-11am or by appointment via email
Office Location:
Dewey Hall, Room 340
Education
B.A. Pomona College, 1998
M.Phil. Cambridge University, 1999
M.A. University of Minnesota, 2006
Ph.D. University of Minnesota, 2007
Curriculum vitae
Keith Burt"s CV (PDF)
Research and/or Creative Works
My research interests center on the interplay of normal and abnormal development, especially across adolescence and the transition to young adult life. I am specifically interested in relations between competence (e.g., academic success, social relationships, and work success) and broad dimensions of psychopathology (e.g., internalizing and externalizing problems). Consistent with a developmental psychopathology perspective, my research emphasizes the interplay of multiple risk factors at multiple levels of analysis, and processes related to both resilience (positive adaptation despite adversity) as well as more maladaptive outcomes.
Students who have a good fit with our lab often have strong interests in developmental psychopathology and statistics / data analysis.
Burt Laboratory
Research in the Burt laboratory examines processes of risk and resilience in adolescence and the transition to adulthood.
Associations and Affiliations
Affiliated Faculty, Developmental Psychopathology Concentration
Publications
Burt, K. B., Whelan, R., Conrod, P. J., Banaschewski, T., Barker, G. J., Bokde, A. L. W., … Garavan, H. and the IMAGEN consortium. (2016). Structural brain correlates of adolescent resilience. Journal of Child Psychology and Psychiatry, 57(11), 1287-1296.
Burt, K. B., & Paysnick, A. A. (2014). Identity, stress, and behavioral and emotional problems in undergraduates: Evidence for interaction effects. Journal of College Student Development, 55(4), 368-384.
Burt, K. B., & Obradovic, J. (2013). The construct of psychophysiological reactivity: Statistical and psychometric issues. Developmental Review, 33, 29-57.
Burt, K. B., & Paysnick, A. A. (2012). Resilience in the transition to adulthood. Development and Psychopathology, 24(2), 493-505.
Burt, K. B., & Roisman, G. I. (2010). Competence and psychopathology: Cascade effects in the NICHD Study of Early Child Care and Youth Development. Development and Psychopathology, 22, 557-567.
Burt, K. B., Obradovic, J., Long, J. D., & Masten, A. S. (2008). The interplay of social competence and psychopathology over 20 years: Testing transactional and cascade models. Child Development, 79, 359-374.