Professor of Psychology Emeritus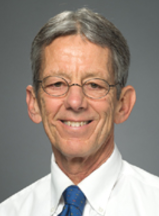 Contact
Education
B.S. Millsaps College, 1971
M.D. University of Mississippi Medical School, 1975
Curriculum vitae
John Hughes CV.pdf
Research and/or Creative Works
Clinical, laboratory and epidemiological studies on tobacco cessation, on marijuana cessation, natural history of smoking cessation and addiction potential of electronic cigarettes. I have two NIH grants to study:
what daily events prompt cigarette smokers to decide to quit
what methods daily marijuana users employ when they try to quit and how helpful are they
whether stopping smoking makes smokers anhedonic; i.e. they enjoy pleasures less
whether continuing medication after a smoker relapses helps them re-establish abstinence
whether reducing smoking increases or decreases motivation to quit smoking
Awards and Recognition
Ove Ferno Award and Alton Ochsner Award for nicotine research
ATTUD Excellence in Tobacco Treatment, Training and Advocacy Award
Past Chair of the Vermont Tobacco Evaluation and Review Board
Founder of the Society for Research on Nicotine and Tobacco
Over 450 publications on nicotine and other drug dependencies
One of the world's most cited tobacco scientist. 
Publications
*Hughes, JR, Budney, AJ, Muellers, SR, Lee, DC, Callas, PW, Sigmon, SC, Fingar, JR, Priest, J. (2017) Does tobacco abstinence decrease reward sensitivity? A human laboratory test. Nicotine & Tobacco Research, 19:677-685.
*Hughes, JR, Callas, PW, Priest, JS, Etter, JF, Budney, AJ, Sigmon, SC. (2017) Development of a self-report measure of reward sensitivity: A test in current and former smokers.  Nicotine & Tobacco Research, 19: 723-728.
*Hughes, JR, Fanshawe, TR. (2017) Is nicotine replacement really ineffective? A reply to Stanley and Massey. Journal of Clinical Epidemiology, 81: 143-144.
*Hughes JR, Naud S, Shiffman S, Peters E. (2017) Day to day variability in self-reported cigarettes per day. Nicotine & Tobacco Research. 19: 1107-1111
Hughes JR, Solomon LJ, Peasley-Miklus CE. Callas PW, Fingar JR.  (2017) Effectiveness of continuing nicotine replacement after a lapse: A randomized trial. Addictive Behavior. 76: 68-81