Research Assistant Professor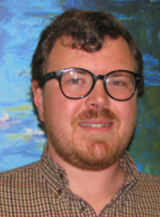 Contact
Office Hours:
Monday/Wednesday/Friday 9:00 - 12:00 and by appointment via email
Education
B.S. Arizona State University, 2006
M.S. Utah State University, 2011
Ph.D. Utah State University, 2013
Curriculum vitae
Eric Thrailkill's CV.pdf
Research and/or Creative Works
My research focuses on basic mechanisms of learning and behavioral regulation that are related to public health issues, such as substance abuse, obesity, and anxiety disorders. I am interested in extending what we know about extinction, and other inhibitory processes related to relapse after therapy, to more complex behavioral models of reward procurement and consumption. Other interests include associative and temporal structures in Pavlovian and instrumental learning, drug self-administration, and contextual control of memory.
Publications
Thrailkill, E. A., & Bouton, M. E. (2017). Factors that influence the persistence and relapse of discriminated behavior chains. Behavioural Processes, 141, 3-10.
Bouton, M. E., Thrailkill, E. A., Bergeria, C., & Davis, D. (2017). Preventing relapse after incentivized choice treatment: A laboratory model. Behavioural Processes. 141, 11-18.
Thrailkill, E. A., & Bouton, M. E. (2016). Extinction and the associative structure of heterogeneous instrumental chains. Neurobiology of Learning and Memory, 133, 61-68.
Thrailkill, E. A., & Bouton, M. E. (2015). Contextual control of instrumental actions and habits. Journal of Experimental Psychology: Animal Learning and Cognition, 41, 69-80.