Professor, Undergraduate Director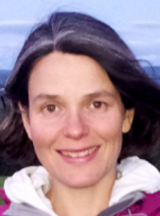 Contact
Office Hours:
By appointment via email
Office Location:
348 Dewey Hall
Education
B.A. Hamilton College, 1992
Ph.D. University of Texas at Austin, 1998
Curriculum vitae
Elizabeth Pinel's CV (PDF)
Research and/or Creative Works
I conduct research on the self, paying special attention to the importance of feeling understood by others. This focus emerges most vividly in my work on shared subjective experience, or I-sharing. When two people I-share, they believe that they have had an identical experience, and this makes them feel less alone in their own experience of reality. Our research concentrates on the role that I-sharing plays play in liking for strangers and loved ones alike, as well as whether such experiences promote prosocial outcomes.
I am also starting an interdisciplinary collaboration on the effects of diet and nutrition on psychological well-being and interpersonal functioning.  We ask questions such as whether the food people eat affects their physical well-being in subtle ways that nonetheless impact their ability to tolerate stress, concentrate, and interact with others effectively, meaningfully, and productively.
Laboratory
Members of the Seeing I Laboratory pursue research pertaining to the subjective self, the I. We are currently working on projects that examine the effects of shared subjective experience (i.e., I-sharing).
Publications
Pinel, E. C., & Long, A. E. (2012). When I's meet: Sharing subjective experience with a member of the outgroup. Personality and Social Psychology Bulletin, 38, 296-307.
Pinel, E. C., Long, A. E., & Crimin, L. A. (2010). I-sharing and a classic conformity paradigm. Social Cognition, 28, 277-289.
Bosson, J. K., Pinel, E. C., & Vandello, J. A. (2010). The impact of benevolent sexism: Folk beliefs versus real experiences. Sex Roles, 62, 520-531.
Pinel, E. C., Long, A. E., & Crimin, L. A. (2008). We're warmer (they're more competent): I-sharing and African Americans' evaluations of the ingroup and outgroup. European Journal of Social Psychology, 1184-1192.
Pinel, E.C., Long, A. E., Laundau, M., Stanley, K., & Pyszczynski, T. (2006). Seeing I to I: A pathway to interpersonal connectedness. Journal of Personality and Social Psychology, 90, 243-257.
Pinel, E. C., Long, A. E., Landau, M., & Pyszczynski, T. (2004). I-sharing, the problem of existential isolation, and their implications for interpersonal and intergroup phenomena. In Greenberg, J., S. Koole, & T. Pyszczynski (Eds.), Handbook of Experimental Existential Psychology (pp. 352-368). New York: Guilford Press.
Pinel, E. C. (1999). Stigma consciousness: The psychological legacy of social stereotypes. Journal of Personality and Social Psychology, 76, 114-128.