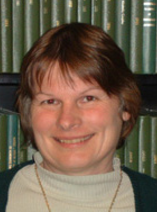 Contact
Office Hours:
By appointment via email
Office Location:
360 Dewey Hall
Education
B.A. Purdue University, 1974
M.S. Purdue University, 1977
Ph.D. Purdue University, 1979
Curriculum vitae
Carol Miller's CV (PDF)
Research and/or Creative Works
I am interested in how people who are stigmatized (devalued) by society cope with the prejudice and discrimination they face. I also study factors that promote or inhibit claims of prejudice by stigmatized people and the expression of prejudice by nonstigmatized people. Examples of current research includes studies of:
how people with HIV/AIDS cope with the stigma of this illness.
the relationship of community attitudes toward people with HIV/AIDS and perceptions of stigma by people with HIV/AIDS who live in those communities.
what explains the negative reactions that people have to a stigmatized person (an African American) who says he or she was discriminated against even when the complaint is very justified.
what influences whether women actively confront sexist behavior in their social interactions.
Laboratory
The Person Environment Zone Projects (PEZ) attempt to better understand how people cope with the stigma of HIV/AIDS.
Publications
Major, B. N., Hunger, J. M., Bunyan, D. P., & Miller, C. T. (2014). The ironic effects of weight stigma. Journal of Experimental Social Psychology, 51, 74-80. Published online December 2013
Miller, C. T., Bunn, J. Y., Grover, K. W., & Solomon, S. E. (2014). Perceptions of behavioral norms related to HIV transmission by people with HIV and by residents of their communities. Social Influence, 9, 1-19. (published on-line first) DOI:10.1080/15534510.2012.712548
Grover, K. W., & Miller, C. T. (2012). Does expressed acceptance reflect genuine attitudes?: A bogus pipeline study of the effects of mortality salience on acceptance of a person with AIDS. The Journal of Social Psychology, 152, 1-5.
Varni, S.E, Miller, C.T., McCuin, T., Solomon, S.E. (2012). Disengagement and engagement coping with HIV AIDS stigma and psychological wellbeing of people with HIV/AIDS. Journal of Social and Clinical Psychology, 31, 123-150.
Miller, C. T., Grover, K. W., Bunn, J. Y., & Solomon, S. E. (2011). Community norms about suppression of AIDS-related prejudice and perceptions of stigma by people with HIV or AIDS. Psychological Science, 22(5), 579-583.
Roy, R. E., Weibust, K. S., & Miller, C. T. (2009). If she's a feminist it must not be discrimination: The power of the feminist label on observers' attributions about a sexist event. Sex Roles, 60 (5-6), 422-431. 10.1007/s11199-008-9556-6
Miller, C. T. (2006). Social psychological perspectives on coping with stressors related to stigma. In Levin, S., & van Laar, C. (Eds.). Stigma and group inequality: Social psychological perspectives, pp.21-44. Mahwah, NJ: Lawrence Erlbaum