Forbes honors three members of the UVM community with inclusion on 2019 "30 Under 30" list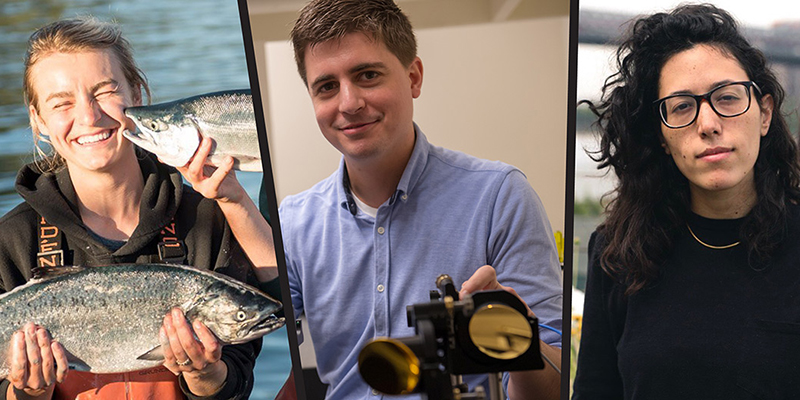 A chemist, a fisherman and a producer. No, this isn't the start of a "walks into the bar" joke or a Canterbury tale. This is the triad of University of Vermonters who landed on Forbes' "30 Under 30" list this year.
Mack Baker is one of those students who loves to get together with friends and toss around ideas for a new art exhibit or a new literary publication. What separates them from many of their peers is their determination to take a good idea and run with it.
"If I notice a problem, or a demand for something, I'll make it happen," they said.
The University of Vermont's TRIO Upward Bound program has received a supplemental grant from the U.S. Department of Education to boost academic programing in STEM (science, technology, engineering and mathematics) for students attending Winooski High School and Burlington High School from low income families or who are the first in their families to attend college.