Commencement speaker Darren Walker urges grads to bridge division in America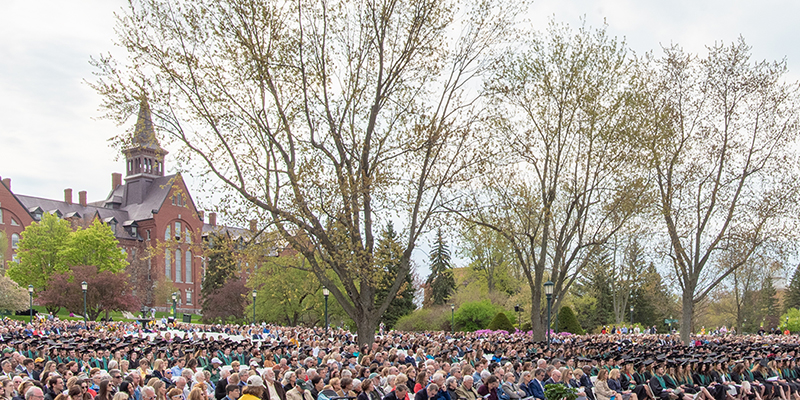 Looking out over a sea of graduates and their families, UVM's 2019 Commencement speaker Darren Walker noted the many differences among the personal stories of those gathered on the University Green on a breezy Vermont morning. Differences in where they are from and where they are going next with their lives, differences in their academic majors and their career goals.
Katy Czar '19 has been a physics enthusiast since the sixth grade. She was a serial watcher of NOVA episodes, and read anything she could find about CERN, home of the Large Hadron Collider in Europe that recreates conditions of the first moments of the universe.
Four years ago, we interviewed these students as first years. Kim, Ben, and Bella each gave us their predictions for what they'd study and experience at UVM. Now, a few days before graduation, we asked them to tell us which predictions came true.