The old saying goes "a house is made of bricks and beams, a home is made of hopes and dreams," but what really defines a home and how can archaeological anthropology explore this concept?
Well, students of Anth 250: Museum Anthropology could give you a pretty good idea.
The culprit might be many microbes. Since 2013, a gruesome and mysterious disease has killed millions of sea stars along the West Coast from Mexico to Alaska—making the animals turn to goo, lose their legs, and pull their own bodies into pieces. For years, ocean scientists have searched in vain for the cause.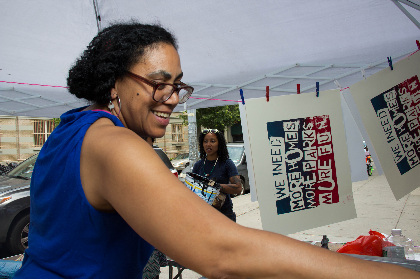 Last May Mildred Beltré, professor of art at UVM, received an email from the Brooklyn Museum. The museum was interested in the work of the Brooklyn HI-ART! Machine (BHAM), a public art project Beltré has run with her friend and collaborator Oasa DuVerney since 2010. Could they meet with the director in the Brooklyn HI-art Machine offices?