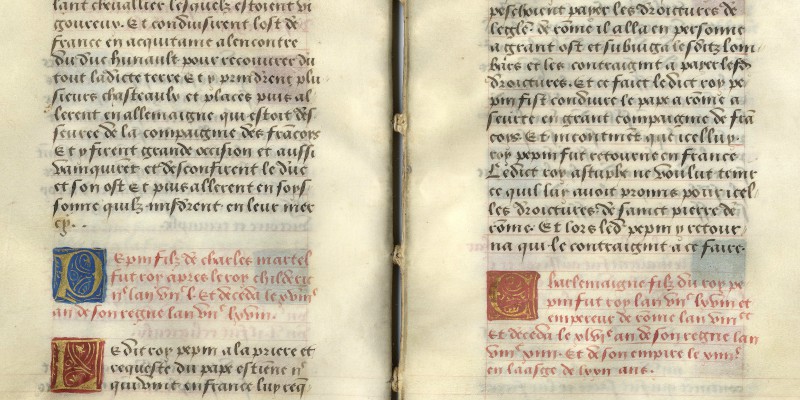 As a result of generous funding recently allocated by UVM President Thomas Sullivan, and at the recommendation of medievalist faculty from the departments of History, Romance Languages, Religion, and English, Special Collections has just purchased an extraordinary late-medieval manuscript that will now be available to UVM students and faculty for teaching and research.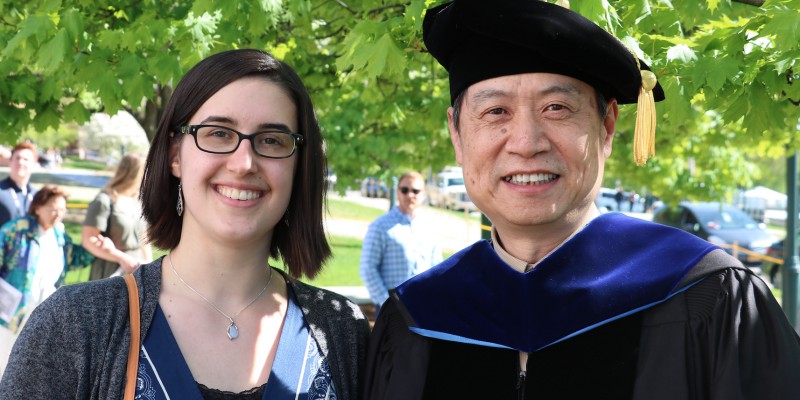 Aimee Johnston '18 with professor of Chinese John Yin following the College of Arts and Sciences Awards Ceremony in May. A double major in Chinese and chemistry, Johnston is working at Albany Molecular Research, Inc.
Since 2010, Spark Microgrants has impacted more than 178 communities across five African nations. The non-profit works with citizens to help them identify their needs, bring them to fruition, and create a plan to sustain them. Measured in numbers, that's more than 200,000 lives improved by projects that range from new schools to cattle-rearing cooperatives.