Medieval studies at UVM brings diverse perspectives from a variety of disciplines; faculty from the departments of history, English, romance languages and cultures, and religion all teach in the field. This interdisciplinary approach provides you with deeper appreciation for the cultures of the European Middle Ages.
Antonello Borra, Professor of Italian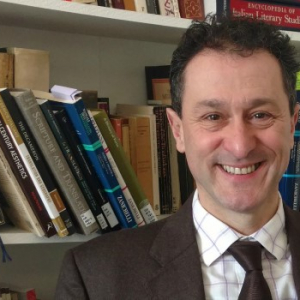 Antonello Borra's main area of interest is poetry. He is a great admirer of medieval poets, in particular the Provençal Troubadours. His recent publications include the first systematic English translation of works by Guittone d'Arezzo, the most influential and neglected poet of the generation before Dante's. A poet himself, Professor Borra  regularly teaches classes on Dante's Commedia in both English and Italian.
Charles Briggs, Senior Lecturer in History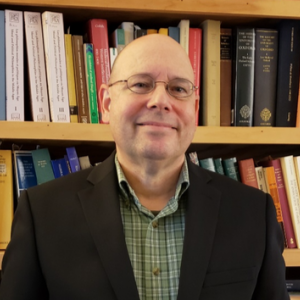 Charlie Briggs is a specialist in the history of late medieval and Renaissance European intellectual and political culture. His most recent publications focus on princely advice literature, historical writing, and early humanism; his courses include "The Renaissance," "The British Isles, 1350 to 1688," and (team taught with UVM Library's Director of Special Collections, Jeffrey Marshall) "Books and Readers in Europe, 1250–1650." 
Anne Clark, Professor of Religion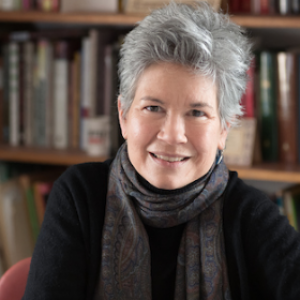 Anne Clark's teaching and research revolve around the study of religious life in medieval Europe.  Her courses focus on how people engaged the symbols and practices of the Christian tradition to organize their lives and make meaning, and they explore topics like mysticism and devotion, heresy and innovation, the Bible and authority, gender and identity.
Sean Field, Professor of History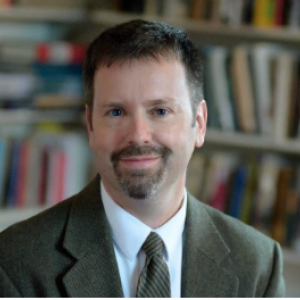 Sean Field specializes in the history of sanctity, heresy, and power in high medieval Europe, focusing on topics around medieval women and the French royal court.  Recent courses include "Medieval Mystics and Heretics," "Medieval Urban Legends," and "The Templars:  Order, Trial, Myth." 
Jeffrey D. Marshall, Library Professor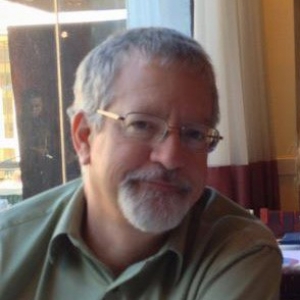 Jeffrey Marshall is the Director of the Silver Special Collections Library and its rare book librarian.  He gives lectures on the history of printing, and hands-on presentations using books from the medieval to the modern.  He also regularly co-teaches "Books and Readers, 1250-1550" with Charlie Briggs, and "From Cuneiform to Kindles: A Survey of Written Communication" with Classics professor Angeline Chiu.  Currently he is conducting a detailed examination of Special Collections' forty-two fifteenth-century books.
Charles-Louis Morand-Métivier, Associate Professor of French
Charles-Louis Morand Métivier's research focuses on the literary representation of the extreme emotions begotten by medieval and renaissance massacres, and on how these emotions helped create an idea of the nascent French nation as an emotional community, transcending the traditional ideas of nation building. He has recently taught classes entitled "Rabelais' Humor: Poop, Sex, and Weed," "Women, Emotions, and Creation in Medieval and Renaissance French literature,"  and "The Emotions of Everyday Life in Medieval Poetry."
Jenny Sisk, Associate Professor of English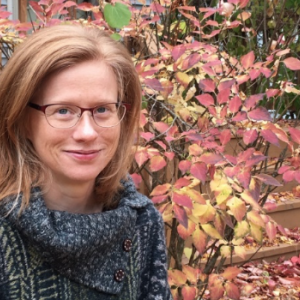 Jenny Sisk studies the literature and religious culture of fourteenth-century England and is especially interested in discernment and the interconnections of doubt and faith.  Her current research focuses on visionary poetry and asks in what ways its writers and readers saw literature participating in personal and cultural acts of questioning, doubting, believing, and knowing.  In addition to regularly teaching Chaucer, she has recently taught a semester-long course entirely devoted to the extraordinary dream-vision poem Piers Plowman and a senior seminar called "Doubt and Knowledge."
Christopher Vaccaro, Senior Lecturer in English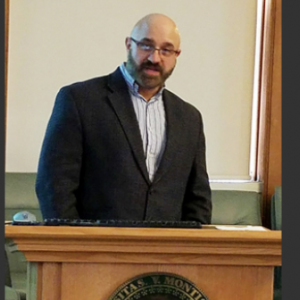 Christopher Vaccaro often teaches courses that intersect with studies of gender, sexuality, and queer theory. He teaches Beowulf, the History of the English Language, Introduction to Old English, British Literature surveys, and courses on J.R.R. Tolkien.  He has recently taught "Queering the Middle Ages" as an online summer course.