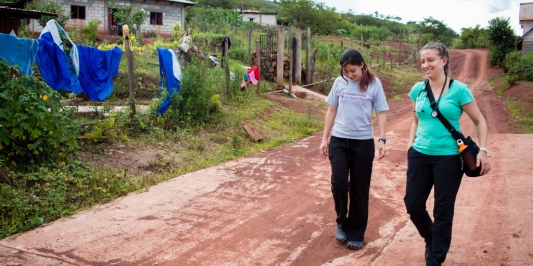 We recognize that students typically have financial demands of tuition, housing, travel, and other personal expenses, and that unpaid/under-paid internships (while offering great experience) can also create a financial burden.
College of Arts and Sciences Internship Scholarship
Scholarships up to $3,000 for students in the College of Arts and Sciences to cover travel and living expenses while they work at an unpaid or underpaid internship.
Office of Fellowships, Opportunities and Undergraduate Research (FOUR)
FOUR offers several funding opportunities for research and internships. Sometimes your internship, if it includes a lot of research, may qualify you for some of these alternate funding sources. 
Additional Funding Sources
There are several other UVM funding sources that provide scholarship money for students who need financial assistance in order to accept an unpaid internship:
Other ways to get paid
If your employer does not offer to pay you minimum wage, you might ask them about other forms of compensation. Some internships offer stipends, which is a fixed amount of money delivered in a lump sum, used to cover expenses (e.g. a $1,000 stipend for the semester). Other allotments may include housing, food, or vouchers for gym memberships, bus passes, etc. It can't hurt to ask!