Predominantly, Gove's work has been in feature films, working in casting and in marketing and publicity—his first feature was on the set of Steven Spielberg's Lincoln. For casting, Gove has worked for Allison Jones Casting assisting on such projects as The Heat, Master of None and What We Do in The Shadows.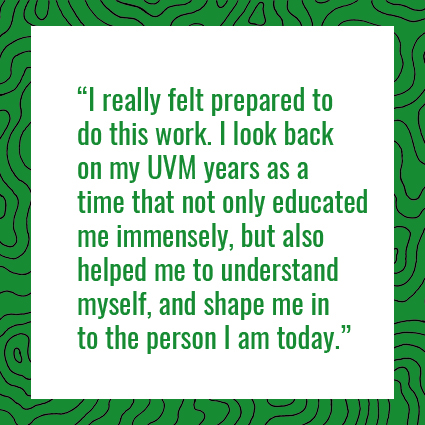 Now the crewing/schedule coordinator for JPI, Gove is a long way from being the media runner the company initially hired. The creators of what has become known in the industry as the "press junket," JPI helps all the major studios in domestic and international promotion of their films. "I didn't even know this part of the film industry existed, but I enjoy it," Gove said. "Whether it's your local TV film critic, Entertainment Tonight, or IMDB, we're responsible for producing those interviews with a movie's cast."
Gove grew up in the MetroWest region of Massachusetts. His parents enforced a no-TV rule during the week, but the Gove family watched films together on weekends.
"I still have fond memories of my dad coming home from work on Fridays—we'd go to the local video store and rent a few movies to watch over the weekend. Sometimes I'd pick, and others he'd introduce me to Mel Brooks' movies, or the James Bond franchise."
Gove developed a broad appreciation of film, and began to seriously think about film studies as an academic focus. After being admitted to UVM he was delighted to discover the university was establishing a new film and TV studies major.
"That really tipped the scales," he recalls. "Being one of the first students in a new program I felt like there'd be great opportunities to learn as well as know my professors really well."
The experience matched his expectations. He found small, seminar-style classes with energetic faculty who were excited about building a new program. He counts Sarah Nilsen (associate professor), Ted Lyman (professor of fine art emeritus), and Hilary Neroni (associate professor) as early influencers and mentors.
"I still maintain close connections with them to this day and I count on their support," he said.
After UVM, Gove went on to graduate school at Florida State University, which provided a rigorous hands-on production experience. By the time he graduated he had worked on 50 films, handling jobs from director to boom operator.
Now ensconced in L.A., Gove sees the background in film theory and aesthetics at UVM, and his practical experience in graduate school come together.
"I really felt prepared to do this work. I look back on my UVM years as a time that not only educated me immensely, but also helped me to understand myself, and shape me in to the person I am today."