Professor and Director of Writing in the Disciplines
Publications
Books
 

Harrington, Susanmarie, R. Fischer, K. Rhodes, R. Malenczyk, eds. The Outcomes Book: Debate and Consensus in the Wake of the Outcomes Statement. Logan UT: Utah State University Press, 2005.
Adler-Kassner, Linda and Susanmarie Harrington. Making Basic Writing Political: Basic Writers and Basic Writing In the Contemporary Academy. Cresskill NJ: Hampton Press. 2002.
Adler-Kassner, Linda, and Susanmarie Harrington, eds. Questioning Authority: Stories Told in School: The Essay and Who Writes It. Ann Arbor MI: University of Michigan Press, 2001.
Harrington, Susanmarie, Rebecca J. Rickly, and Michael J. Day, eds. The Online Writing Classroom.
Cresskill NJ: Hampton Press, 2000.
Selected Articles, Essays, and Book Chapters
"Harnessing the Intersections of Writing and
Information Literacy"
DeSanto, Dan, and Susanmarie Harrington.  In ACRL Proceedings 2017. Baltimore MD, March 2017. Association of College & Research Libraries. Online
"Citing Sources is a Basic Skill Learned Early On"
Harrington, Susanmarie. Bad Ideas About Writing. Morgantown VW: West Virginia University Libraries, Digital Publishing Institute. 2017. 250-255.
"Turning Stories from the Writing
Center into Useful Knowledge: Writing Centers, WID Programs, and Partnerships for Change"
Harrington, Susanmarie and Sue Dinitz, with contributions by tutors Rob Benner, Laura
Davenport, Bronwen Hudson, and Kathryn Warrender. In Writing Programs, Collaborations, and Partnerships: Working Across Boundaries, ed. Lynee Lewis Gaillet and Alice Myatt, Palgrave/Macmillan, 2016. 141-160.
"Revising FYC Outcomes for a Multimodal, Digitally
Composed World: the WPA Outcomes Statement for First-Year Composition (Version 3.0)"
Dryer, Dylan B, Darsie Bowden, Beth Brunk-Chavez, Susanmarie Harrington, Bump
Halbritter, and Kathleen Blake Yancey. WPA Journal. 38.1 (2014/2015): 129-144.
"The Role of Disciplinary Expertise in Shaping
Writing Tutorials"
Dinitz, Susan, and Susanmarie Harrington. Writing Center Journal 33.2 (2014): 73-98.
"What is Assessment?"
Harrington, Susanmarie. In A Rhetoric for Writing Program Administrators, ed. Rita Malenczkyk. Clemson SC: Parlor Press. 2013. 156-168.
Awards and Recognition
Irwin Experience Excellence Recognition Award, 2001 (for service to IUPUI "beyond the call of duty")
Indiana University Trustees' Teaching Award, 2001
IUPUI Chancellor's Award for Excellence in Teaching, 2000
IUPUI Teaching Excellence Recognition Award (TERA), 1997, 1998, 2000
Indiana University Faculty Colloquium on Excellence in Teaching (FACET), 1998
Indiana University Service Fellow, 1997-98
Conference on College Composition and Communication Citation for Excellence in Teaching, 1998
Associations and Affiliations
Conference on Basic Writing, Executive Board Member, 1999-2003
Conference on College Composition and Communication, Assessment Committee, 2006-2012, Nominating Committee, 2000
Council of Writing Program Administrators, Executive Board, 2002-2006, Executive Board, Network for Media Action, 2007-2010, Task Force on the Framework for Success in Postsecondary Writing 2010-2011, Outcomes Statement Revision Task Force, 2012-2014
National Council of Teachers of English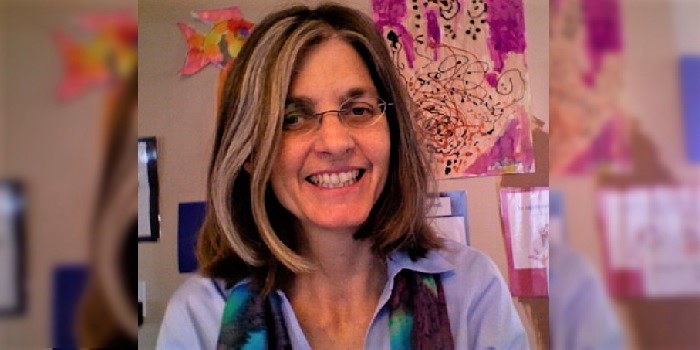 Areas of Expertise and/or Research
Rhetoric and composition, literacy
Education
Ph.D. University of Michigan, 1990
Contact
Office Location:
302 Howe Library
Courses Taught
TAP: Putting It In Your Own Words
Careers and English: What Next?
Writing to Make a Difference
Composition Theory & Pedagogy