Recent News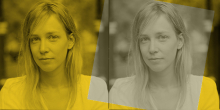 Alumna Alexandria Hall ('15) was named one of five winners of the 2019 National Poetry Series Open Competition for her collection titled Field Music, which will be published by Ecco, an imprint of Harper-Collins. She cites professors Dan Fogel and Eric Lindstrom as especially influential—"their classes just moved me forward"—along with poet and professor Major Jackson.
August 26, 2019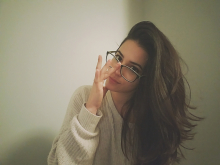 Shanti Boyle ('21) has her sights set on a journalism career, and she's already getting plenty of hands-on experience this summer as a public affairs intern at the Smithsonian American Art Museum (SAAM) in Washington, D.C.
July 16, 2019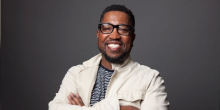 Professor Major Jackson was selected as a co-editor of the 2019 edition of The Best American Poetry. The Best American Poetry series is not only a great way to discover great poets, but also a window into the tastes of the poets who are chosen as editor.
June 03, 2019
Professor Val Rohy was named one of the 2019-2020 Univerity Scholars. The University Scholars program recognizes distinguished UVM faculty members for sustained excellence in research, creative and scholarly activities. The Scholars are selected by a faculty panel based upon nominations submitted by UVM colleagues.
May 01, 2019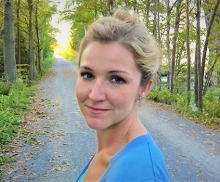 Assistant Professor Jean Bessette received the Women's Center's 2019 Outstanding Faculty Woman Award. This award honors women-identified faculty who have made significant contributions to the lives of women on campus through service, teaching and feminist scholarship.
March 20, 2019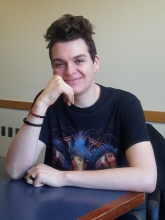 Senior Seth Wade was published in McSweeney's Internet Tendency. Check out our interview with him on his experience with getting published and writing.
February 12, 2019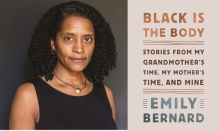 Professor Emily Bernard launches her latest book, Black is the Body, at Phoenix Books. An extraordinary, exquisitely written memoir (of sorts) that looks at race--in a fearless, penetrating, honest, true way--in twelve telltale, connected, deeply personal essays that explore, up-close, the complexities and paradoxes, the haunting memories and ambushing realities of growing up black in the South with a family name inherited from a white man, of getting a PhD from Yale, of marrying a white man from the North, of adopting two babies from Ethiopia, of teaching at a white college and living in America's New England today.
January 29, 2019
Past News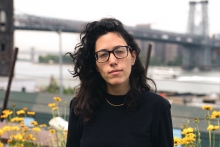 Alumna Ariel Wengroff '10 named to Forbes' "30 Under 30". Wengroff is a publisher of Broadly, and is the youngest person to be nominated for an Emmy as an executive producer in the nonfiction and documentary series category.
November 15, 2018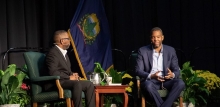 Professor Major Jackson discusses this year's First-Year Read Between the World and Me with author Ta-Nehisi Coates. Students and the wider UVM community filled the athletic complex in which the event was held.
November 7, 2018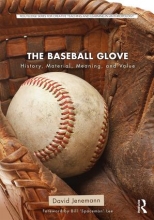 Professor David Jenneman discusses his newest book The Baseball Glove: History, Material, Meaning, and Value the evolution of the baseball glove with VPR. The baseball glove is a ubiquitous item, a crucial piece of equipment in the game of baseball, and it offers the opportunity to examine the production of material culture and social practice at numerous levels. Where and how is a glove made, and how does its manufacture square with the narratives surrounding its place in American cultural life? What are the myths, superstitions, and beliefs surrounding its acquisition, care, use, and significance? How does a glove function as the center of a web of cultural practices that illustrate how individuals relate to a consumer good as a symbol of memory, personal narrative, and national identity? How do the manufacturers of baseball gloves draw upon, promote, and in some sense create these practices? How do these practices and meanings change in other national and cultural contexts?
October 5, 2018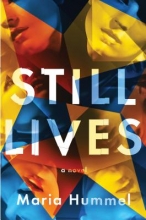 Professor Maria Hummel had a launch party at Phoenix Books in Burlington on June 5th at 7pm for her new novel Still Lives. Set against a culture that often fetishizes violence, Still Lives is a page-turning exodus into the art world's hall of mirrors, and one woman's journey into the belly of an industry flooded with money and secrets.
June 5, 2018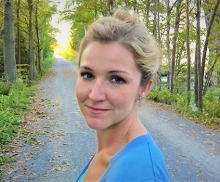 Professor Jean Bessette has won the Winifred Bryan Horner Outstanding Book Award 2018 and was also selected for the Graduate Student Senate: Excellence in Teaching Award. The Winifred Bryan Horner Outstanding Book Award is presented biennially in even-numbered years for work in the field of composition and rhetoric to recognize outstanding scholarship and research in the areas of feminist pedagogy, practice, history, and theory.
2018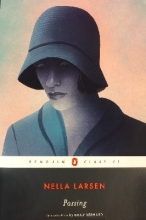 Professor Emily Bernard published a new edition of Nella Larsen's Passing. The new edition was featured in The New York Times. Passing, a 1929 novel by Nella Larsen, then a rising star in the Harlem Renaissance, tells the story of the friendship between two light-skinned black women, Irene and Clare. Irene "passes" for white, eventually abandoning her black heritage, while Clare, who can also pass, is proud of her racial background.
2018
Archived News