Emerita Faculty, Associate Professor of Economics
Publications
Major Economics Publications
"The Currency Board," Encyclopedia of Post Keynesian Economics,  2022
"Stability Properties of The Currency Board: Case Study of Bosnia-Herzegovina 2004-2010." Banks and Bank Systems, No. 3, 2013.
"The Political Economy of Currency Boards." South East European Journal of Economics and Business. November 2010.
"Monetary Policy in Bosnia and Herzegovina Under a Currency Board Regime." Eastern European Economics. March 2009
"Money Supply Endogeneity Under a Currency Board Regime: The Case of Bosnia and Herzegovina." Journal of Post Keynesian Economics. Fall 2009.
"Theory of the Endogenous Money Supply: Three Models Compared." Ekonomski Pregled, Zagreb, Croation. Fall 1998.
"Free Banking School." Encyclopedia of Political Economy. 1997.
"Failure of Monetary Restriction in Hungary and Yugoslavia: A Post Keynesian Interpretation," Socialist Economies in Transition. 1994
"Neomonetarism, Planning, and Workers' Self-Management in Yugoslavia," Communist Economies, Vol. 2, No. 1, 1990.
"Is Recentralization the Logical Direction for Monetary Reform in the 1990's?" Ekonomski Institute of Zagreb, Yugoslavia. 1989.
"Monetary Disequilibrium and Bank Reform Proposals in Yugoslavia: Paternalism and the Economy," Soviet Studies.
"Neomonetarism and Stabilization," Economic Analysis and Workers' Management, Vol. 21, No. 2, 1987.
"The Post-Keynesian Theory of Money: A Summary and an Eastern European Example," Journal of Post Keynesian Economics, Vol. 8, No. 2, Winter 1985-86.
"A Comment and Extension of Lavoie's 'The Endogenous Flow of Credit and the Post-Keynesian Theory of Money,'" Journal of Economic Issues, Vol. 19, No. 3, 1985.
"The Theory of Endogenous Money as the Basis of Banking Reform," Revista Internazionale di Scienze Enconomiche e Commerciali.
"Yugoslav Monetary Theory and Its Implications for Self-Management," with Diane P. Flaherty. Jahrbuch der Wirtschaft Osteuropas. 1985.
"Money and Banking in Yugoslavia: A Socialist Dilemma." Review of Radical Political Economy, Vol. 17, Nos. 1 and 2, 1985.
"Monetary Control and Inflation in Market-Based Socialism: ACES bulletin. 1984.
Publications in Pedagogy
"The Odd Couples: Interdisciplinary Team Teaching. (with Sue Dinitz, Jean Kiedaisch, Jake Drake, Char Mehrtens). Language and Learning Across the Disciplines. September 1997.
"First Year Writing Programs: Introducing Economics Through Dialogue." (with Sue Dinitz) Teaching Economics, 8th ed., Robert Morris College and McGraw Hill. April 1998.
"Low Stakes Writing to Increase Comprehension of Economics Texts." Teaching Economics, 9th ed., Robert Morris College and McGraw Hill. 1998.
Awards and Recognition
Summer Language Institute Grant, University of Pittsburgh, 2017
Research Grant, College of Arts and Sciences, University of Vermont, 2016
International Research and Exchanges Board (IREX) Individual Advanced Research Grant, 2009-10 (Bosnia & Herzegovina)
American Council of Learned Societies, ACLS Southeast European Language Training Grant (2007, 2009)
International Research and Exchanges Board (IREX) Short Term Research Grant, 2007 (Bosnia & Croatia)
Research Fellowship, American Institute for Economic Research (2006)
UVM Presidential Fellow (2000-01)
Kroepsch-Maurice Award for Outstanding Teaching (1998)
IREX Senior Research Fellowship (1997, Croatia)
Fulbright Senior Lecturing Award (1994, Bratislava, Slovakia)
George V. Kidder Outstanding Faculty Award for Excellence in Teaching (1992, UVM)
Social Science Research Council, Summer Workshop on Soviet and East European Economics (1985, 1986)
O'Melveny and Myers, Centennial Grant Award (1990)
Fulbright-Hays Senior Research Fellowship (1984, Yugoslavia)
IREX Pre-Doctoral Research Grant (1970-80, Yugoslavia)
Associations and Affiliations
Dr. Gedeon's scholarship has earned her several Fulbright and IREX awards and her distinguished teaching has earned her the George V. Kidder Outstanding Faculty Award (1994) and the Kroepsch-Maurice Excellence in Teaching Award (1998). She is affiliated with the economics faculty of the University of Sarajevo. In addition to her teaching at UVM, she has served as a Fulbright visiting professor at Comenius University in Bratislava, Slovakia and has recently been awarded a research grant to study central banking in Bosnia and Herzegovina. In 2000, she joined the Northern New England School of Banking as its instructor in money and banking. She is also an international educational consultant.
Between 1997 and 2005, Gedeon served as the founding director of the UVM Center for Teaching and Learning. During this period, she developed and managed the Faculty Laptop Program, the Doctor is In Program, TechCATs Program, Writing in the Disciplines, Teaching with Technology, and New Faculty Orientation. She also managed the Digital Media Lab and oversaw its integration within the CTL.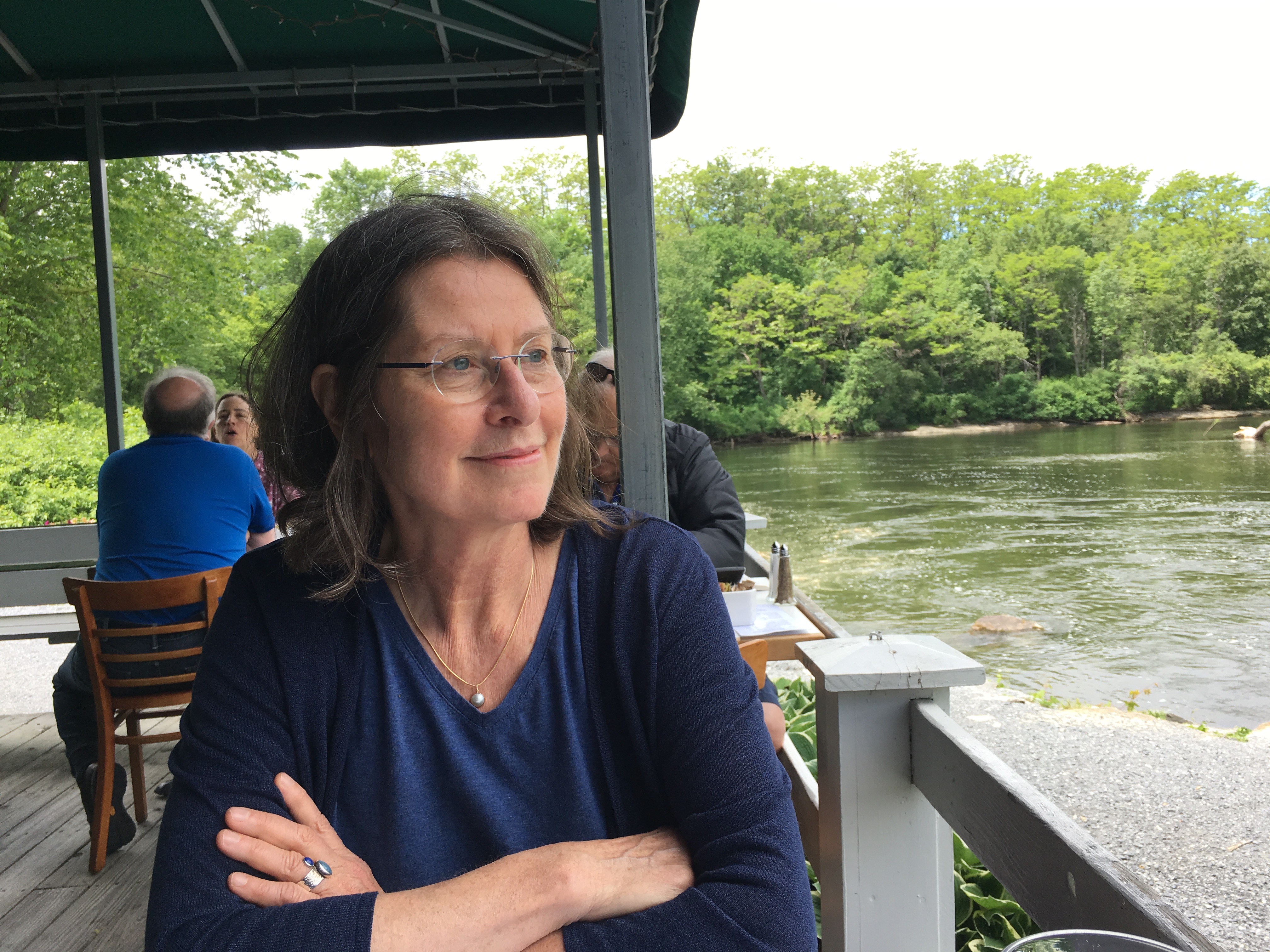 Areas of Expertise and/or Research
Post-Keynesian monetary theory, central banking, Eastern European economics, and the pedagogy of teaching
Education
B.A., Northwestern University, 1973 (Economics)
M.A., University of Massachusetts, Amherst, 1976 (Economics)
Ph.D., University of Massachusetts, Amherst, 1982 (Economics)
Contact