Central Liberal Arts Goals
Active Citizenship & Community Engagement
The development of consciousness about one's roles in and active engagement with the communities in which one is involved. Building an awareness of how communities impact individuals, and how, in turn, individuals impact, serve, and shape communities.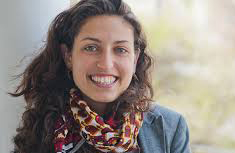 "I recall my courses with Professor McMahon (in community development and applied economics), Professor VonDoepp (in political science) and students throughout the university deliberating on what good governance looks like beyond elections and how institutions can define behaviors . . . we get to work in strengthening community, developing social bonds, and imagining new forms of local, inclusive governance. Our work is in supporting human systems that allow communities to envision and effect change." - Sasha Fisher '10, Founder of Spark Microgrants (self-designed and studio art double major)
Life-long Learning
The continuous pursuit of knowledge to benefit one's personal and professional growth.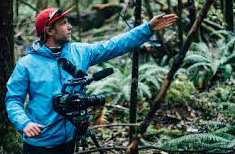 A typical day at the office for commercial filmmaker and UVM anthropology grad Tyler Wilkinson-Ray '13 might involve standing in knee-deep snow on a 40 degree slope while steadying a video camera in subzero temperatures. "You can find a lot of people with nice equipment and an education in filmmaking who don't necessarily know how to tell a story," he says. "You can learn how to use equipment by watching tutorials and just experimenting. What's harder is to create convincing narratives. The social science background I had at UVM was essential to that." – Tyler Wilkinson-Ray, outdoor filmmaker (anthropology)
Future Readiness
The active engagement in the process of exploring possible careers, gaining meaningful experience, and building skills that help one excel after college and lead to employment or other successful post-graduation outcomes.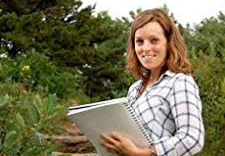 Before becoming a natural science illustrator, Meg Sodano '01 spent her undergraduate years focused on pre-veterinary studies at UVM. Years later, seeking a way to weave biology into her artistic roots, she received illustration training and a certificate in natural science illustration at Rhode Island School of Design. Now she spends her time drawing animals and their environments. "I am reminded daily that I couldn't be the illustrator I am now had I not first learned how the process of science. I cannot imagine a more rewarding way to make my contribution to science." – Meg Sodano, artist (biology)
Liberal Arts Core Competencies
Intercultural / Global Fluency and Foreign Language Skills
The ability to value, respect, learn from, and communicate with diverse cultures, races, ages, genders, sexual orientations and religions.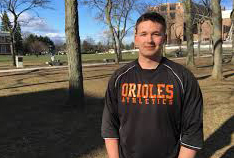 Will Julien '17 plans on using his double major in biochemistry and Russian as a springboard into an international business career, perhaps in pharmaceuticals or medicine. "With the language, I've had opportunities I couldn't have even imagined—whether it was spending weekends in Saint Petersburg and Moscow, or living in Siberia. My degree in Russian also seems to attract the attention of employers." – Will Julian (Russian, biochemistry)
Ethical Reasoning & Decision Making
The ability to recognize ethical issues arising in a variety of settings or social contexts and to act accordingly by assessing one's own personal and moral values and perspectives as well as those of other stakeholders and integrating them into an ethical framework for decision making.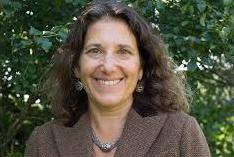 Deborah Markowitz sees her background in philosophy as a key to her leadership success. "It is easy to get stuck looking at a problem through our own narrow points of view. When we step into the shoes of others, we can find solutions that work effectively for everybody. My philosophical training taught me to look at a problem from several different perspectives, not just my own." – Deborah Markowitz '83, Former Vermont Sec. of State, (philosophy)
Analytical & Critical Thinking
The ability to explore issues, ideas, knowledge, evidence, and values before accepting or formulating an opinion or conclusion. Building awareness of one's personal biases.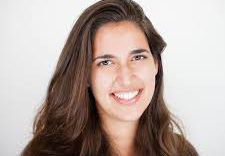 "I think my UVM background helped me learn to ask the right questions, and not take things at face value. The critical thinking skills I built there help me teach history and social studies in a way that is more culturally inclusive. That's especially important in Brooklyn where there is such a wide ethnic diversity in our schools." – Rachel Aronson '13, public school teacher (anthropology)

Quantitative Reasoning/Applied Data Interpretation
The ability to apply basic mathematical skills to the interpretation of data to solve a disciplinary problem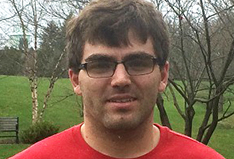 As his UVM career progressed, Levan become especially interested in courses like econometrics, which uses mathematics and statistics for developing economic models."This past fall I took an econometrics course with professor Bill Gibson—it was the best class I ever took. It gave me the mathematical tools to model the whole economy from the ground up, using computer software." - Jacob Levan '19, U.S. Citizenship and Immigration Services (economics)
Creative Expression and Innovation
The ability to generate new, varied, and unique ideas; make connections between seemingly unrelated ideas; propose alternatives without being constrained by established approaches; and to take risks and overcome internal struggles to expose one's creative self in order to bring forward new work or ideas.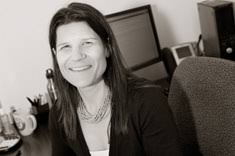 "I realized that what was rewarding to me about philosophy was not actually answering the big questions, but the process philosophers used to get there. I decided to go into the law. From my first day of law school and through my almost 15 years of practice, I have applied the tools I learned as a philosophy student . . . I use the skills I learned to break down my cases and my opponents' cases into their basic elements." - Rachel Wertheimer '09, attorney (philosophy)

Teamwork, Collaboration & Leadership
The ability to build and maintain collaborative relationships based on the needs, abilities, and goals of each member of a group.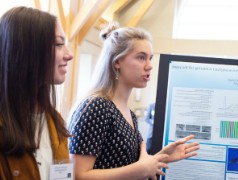 Written, Visual, and Oral Communication
The ability to listen and observe with objectivity and communicate effectively in writing, visually and orally.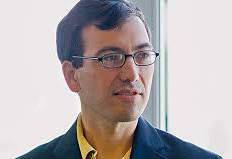 "UVM offered a place in the philosophy department where I was forced to think. The honors thesis I did at the time was one of the hardest things I did in my life. Analytical thinking, storytelling and writing are all things you can learn well here if you apply yourself." – Eric Lipton, reporter & editor, New York Times (philosophy)
Information and Digital literacy
The development of the ability to recognize when information is needed and to locate, evaluate, and effectively use the information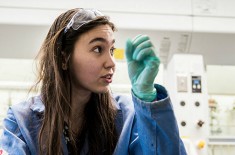 "Working in the lab can sometimes be like trying to catch a black cat in a dark room," says Nata Dudkina. Alongside undergraduate and graduate students, including grad student mentor Mona Sharafi, Dudkina investigates the properties of "the chemistry beyond the bond," a relatively new field called supramolecular chemistry, building new, interesting molecular structures. "I learned that my predictions can easily fail, even if they were built on textbook knowledge. This was unexpected, yet exciting, since it opens a new source of ideas, experiments, and even reformation of theory." -- Nata Dudkina '18, Yale PhD student (biochemistry)