The Program takes full advantage of UVM's close proximity to Canada by offering a range of field trips. 
Northern Quebec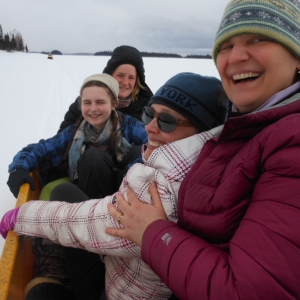 Students in the seminar 'Cree Country: Native History and Environmental Change' spend a week in March in Northern Quebec. They explore the lumber town of Senneterre and Cree reserves of Waswanipi and Ouje-Bougoumou. They also tour the Barrette-Chapais sawmill, and spend several days at the bush camp of Anna and David Bosum.
Akwesasne Mohawk Reserve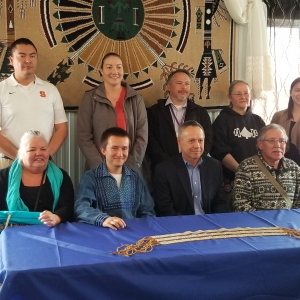 Students in North American Indian History visit the Akwesasne Mohawk Reserve and hear a panel of community leaders share stories and perspectives on tribal sovereignty at the Canadian-American frontier. Lunch at the casino, a tour of the Museum and a lesson in Mohawk language round out the day.
Ottawa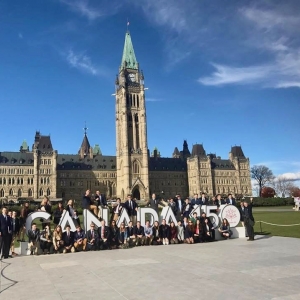 Students in Professor Ayres' Canadian Politics class and Professor Massell's courses in Canadian History explore Ottawa for three days in October. Activities include visits to Parliament, curling at the Rideau Curling Club, and tours of the National Gallery of Canada and the Canadian Museum of History.
Odanak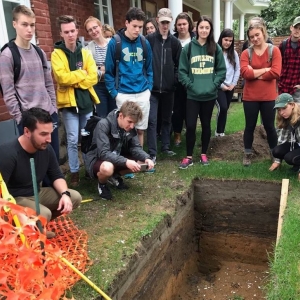 Students in the first-year seminar Reel and Real Indians TAP class visit the community of Odanak, the Abenaki First Nations reserve in Quebec. They learn about the lives of the Abenaki and consider the differences in the ways Indigenous peoples are portrayed in film.