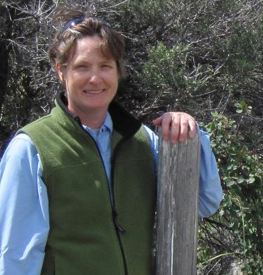 Contact
Office Hours:
Mon, Wed & Fri 3:00-4:00
Office Location:
Marsh Life Science Building, Rm 321
Areas of Expertise and/or Research
Education
Ph.D., University of Illinois at Chicago, 1986
Curriculum vitae
StevensCV2017.pdf
Research and/or Creative Works
Read about my recent research on Chagas vectors and their feeding habits, at smithsonianmag.com, and chagasecohealth.
My research is on the evolution and ecology of host-pathogen interactions, especially population genetics of invertebrate hosts of Chagas' disease and whirling disease.
The overall questions driving my research center on understanding the ecological and genetic factors contributing to variation in infection and virulence. My studies includes a rich assortment of topics, including host-pathogen population dynamics, vector feeding and host specificity, the evolution of virulence, and the costs of resistance and defense. These investigationsuse molecular ecology, population genetics, and complex systems modeling.