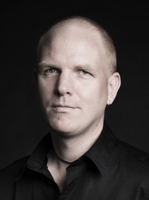 Contact
Office Hours:
Mon. 11-12pm, or by appointment
Office Location:
Marsh Life Science Building, Rm 316
Areas of Expertise and/or Research
Education
Ph.D., George Washington University, 2004
Research Associate (2004-present) Smithsonian Institution
Curriculum vitae
AgnarssonCV2017.pdf
Research and/or Creative Works
I'm an evolutionary biologist working on various fronts. My main research applies phylogenetics, and population genetics to address evolutionary questions with a focus on spiders. Current topics include evolution of sociality in spiders, evolutionary biomechanical of spider silk, and a large project on the biogeography of the Caribbean and the role of dispersal in diversification.