Research Associate Professor
Research and/or Creative Works
State-of-the-art biomedical research is increasingly dependent on omics data sets that require computational expertise and robust procedures to facilitate rigorous and reproducible analysis. Moreover, complex projects often require collaboration among research groups with diverse skill sets and expertise, for example, experiment scientists and bioinformaticians. In the Bioinformatics Core, we support the broader research community of the UVM and BPIs as well as non-Vermont investigators by providing sophisticated data analysis and expert-level data management for all generated data.

As director of the bioinformatics core, it is my role to ensure that our computational data analysis resources are up-to-date and sufficiently adaptable to answer the specific questions of interest for each research group. Our work in the bioinformatics core requires coordination and collaboration to address most grand challenges and to help investigators attract large-scale funding by discussions and statistical assessment of projected experiments, continuing through all steps of data analysis, providing explanations of the rationale and consequences of computational options and eventually ending with the generation of tables and figures and their interpretation for presentation, publication and proposals.

My personal research interests include: 1) building predictive models and integrate different types of data and knowledge for screening, diagnostic, prognostic, or predictive purposes; and 2) designing and combining different methodologies based on statistical analysis, machine learning, pathway analysis, biomarker discovery, and systems biology. My ultimate goal is to shorten the discovery-to-practice gap between integrative "Omics" biology studies – including genomics, transcriptomics, proteomics and metabolomics – and clinical applications.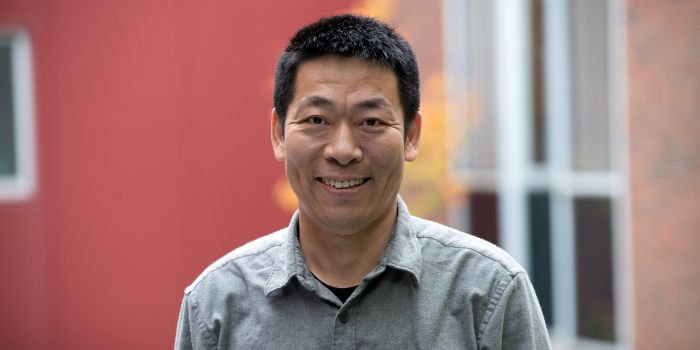 Areas of Expertise and/or Research
Bioinformatics, machine learning, sequencing data analysis, proteomics data analysis, pathway analysis
Education
Ph.D. (2001) Harbin Institute of Technology
Postdoctoral Fellow (2001 - 2003) Tsinghua University
Postdoctoral Fellow (2006 - 2008) University of California San Diego
Postdoctoral Fellow (2008 - 2011) Indiana University–Purdue University Indianapolis
Contact
Office Location:
337 Marsh Life Science