Research and/or Creative Works
Easton's research revolves around using mathematical and statistical tools to address questions in ecology and conservation science with an emphasis on marine systems. Most of his previous work has centered around: 1) the role of environmental variability (including natural and anthropogenic factors) in driving both ecological and evolutionary dynamics, 2) how to improve the effectiveness of species management, especially for fisheries, and 3) socio-ecological systems.  Easton is particularly interested in how more uncertainty, or environmental variability, might change how we manage populations. This is important as predicted outcomes of climate change include increased variability in climatic variables as well as an increase in the frequency of rare events, like hurricanes. Easton and his colleagues have examined these questions in the Bahamas, Costa Rica, California, and elsewhere. You can read more about his work at: http://eastonwhite.wordpress.com/.
Easton also studies the effectiveness of active learning and team-based assignments in the classroom. He currently teaches the core class in the QuEST PhD training program (https://www.uvm.edu/quest).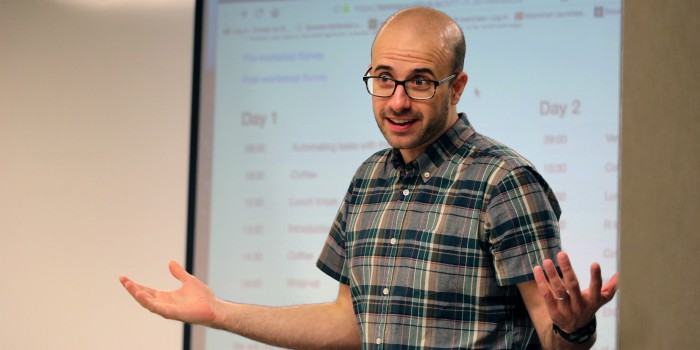 Areas of Expertise and/or Research
Quantitative ecology, fisheries, conservation biology, and science education
Education
University of California Davis, PhD in Population Biology
Arizona State University, BS in Biology
Contact
Office Location:
Jeffords Hall 347
Office Hours:
Mondays 1:10-3:10pm, Wednesdays and Fridays 3:10-4:00pm, and by appointment