The internship courses below will count as elective credit toward graduation.
If you are looking to get credit toward your major or minor for an internship, please see our Department Internship Credit page.
Are you registered for AS-190?
Spring 2020 Internship Course (AS-190 A, B & C)
Interested in doing a fall semester internship? In this course, you will work closely with an instructor and fellow students as you engage with your own individual placement.
Learn More
Spring 2019
PROFESSOR: RICHARD WATTS
Who is it for?
Students who have or are interested in getting an internship in Vermont while enrolled at UVM.
Internships must be secured and approved by the instructor before the first class. The instructor is available to help you find an internship, but please review the Career Center's guide to finding an internship first. Also the CAS Internship page and then fill out the on-line helpform and make an appointment with the CAS Internship Coordinators.
What is class like?
You will come together in class to talk about the challenges and opportunities of working in a professional setting. You will also connect the work done in your internship to possible careers and reflect on the skills and networks you are building.
The class meets once a month for 90 minutes; students are expected to spend an additional 8 hours per week outside of class at their internship site (for 3 credit hours). Assignments for the course will include: weekly journal entries reflecting and discussing the internship experience, a final reflection paper, a revised CV and cover letter, a Linked-In site for future job applications and an informational (or real) interview.
Spring 2020 Internship Course for a previously completed internship (AS-196 C)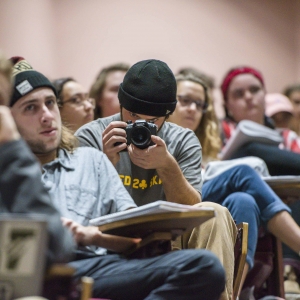 This is a one credit graded course that connects your previously completed internship experience with your academic studies and future career opportunities by focusing on professional development and reflective work. To enroll in this course, you should have worked between 80 and 120 hours at an internship during summer or fall 2019.
Summer Internship Course (AS-190 OL1)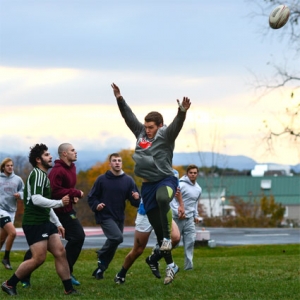 Are you doing a summer internship? This online course runs alongside your experience and helps you connect what you are doing back to your degree. Tuition rates can be found on the UVM Student Financial Services Website.
What qualifies as an internship?
Generally a one-time experience
1-8 months in length
Internships are distinguished from a short-term job or volunteer work is that there is an intentional "learning agenda" that is structured into the experience
Learning activities common to internships include learning objectives, observation, reflection, evaluation, and assessment
An effort is made to establish a reasonable balance between the intern's learning goals and the specific work an organization needs done
Internships promote academic, career, and/or personal development
Please direct any questions about this definition to Internship Coordinators Richard Watts & Sophia Trigg.
If you need help finding an internship...