Jess is Vermont's State Archaeologist. He works within the Division for Historic Preservation in Montpelier. A Native Burlingtonian, Jess received his B.A. in Anthropology and English from the University of Vermont in 1999, his M.A. in Literature from the University of Kent in 2001, his M.A. in Anthropology from the University at Albany – SUNY in 2008 and his Ph.D. in Anthropology from the University at Albany – SUNY in 2015. During much of that time, Jess was also a research supervisor at the University of Vermont Consulting Archaeology Program.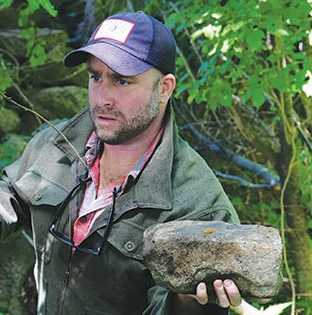 As the State Archaeologist, Jess is centrally concerned with the stewardship, preservation, and interpretation of Vermont's rich archaeological past. His own research explores issues surrounding Native American long-distance material exchange, ritual elaboration, and social crisis as these phenomena are evidenced in the Northeastern archaeological record. He has authored or co-authored a number of journal articles, book chapters, conference papers, and technical reports about these and other topics.
Jess currently teaches the Anthropology department's North American Indians course (ANTH 160 – D1). He has also taught Prehistoric Archaeology (ANTH 024 – D2) and Archaeological Theory (ANTH 210).