Hayley Malloy '19 reviewing the South Asia exhibit at the Fleming Museum
Anthropology student becomes assistant curator at the Fleming Museum
Assistant Curator, Hayley Malloy '19 spends much of her time wandering around the collection of ancient artifacts housed in the Fleming Museum. When showing me around the museum, Malloy was able to tell a story about every artifact we came across.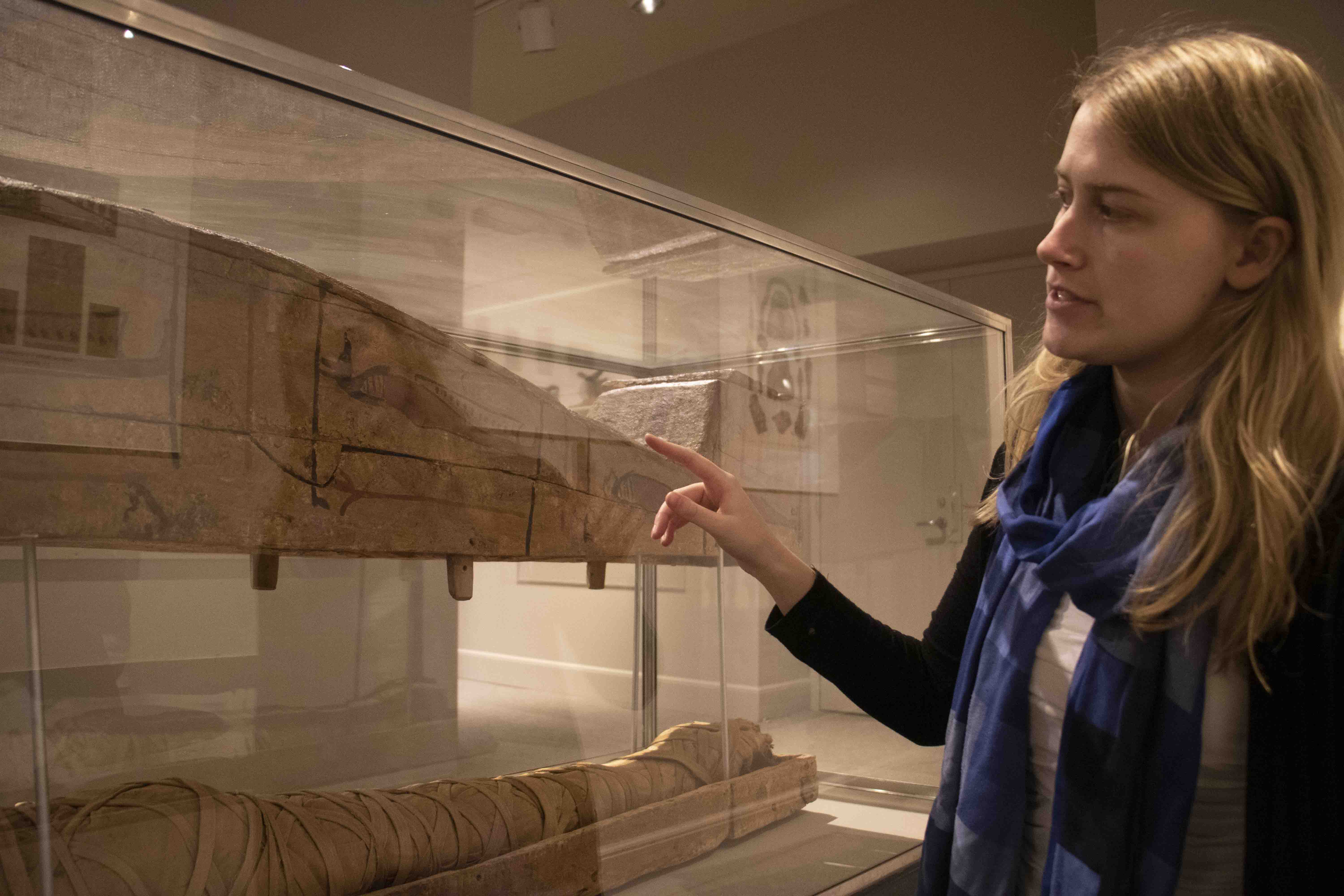 Malloy's duties include inspecting objects for damage, sketching displays in the museum, and entering data in the computer system, known as The Museum System (TMS).
Before gaining her most recent position, Malloy tried to apply to work in the Fleming museum every year since her first-year. For one reason or another, Malloy didn't get the job. In her junior year, she emailed Margaret Tamulonis, the manager of collections and exhibitions to see if she could get involved at the Fleming. Her initiative paid off when Tamulonis offered Malloy a position as an assistant curator.
Malloy is passionate about all things anthropology, but one of her favorite topics of interest is the way in which technology is shaping museums. She was first introduced to the way museums are influenced and dependent on technology when visiting an exhibit on Pompeii in Montreal. Malloy had the opportunity to see this museum when taking a trip with UVM's Classics club.
A case that Malloy pointed out is the recent destruction of Brazil's National Museum. Over the summer, the museum was burned down after a fire, leaving behind few items.
"Sometimes things go wrong, you need a back-up plan," Malloy said.
Malloy has been fascinated archeology since high school. In her first-year, she took a prehistoric archaeology class with Scott Van Kueren. The next day, Malloy dual enrolled as a history and anthropology double major.
In addition to working at the Fleming, Malloy is currently working on a thesis that involves breaking pots and then creating 3D models of by breaks in order to track relative patterns of formation processes.
Jonah Steinberg's new book sheds light on India's runaway children
Inside a police station in New Delhi sat a crying, beaten young boy, when UVM associate professor of anthropology Jonah Steinberg wandered in to ask for directions. The boy was difficult to miss, with blood on his face and hair. A police officer explained that the boy had run away from home and that an NGO worker had done this to him.
Throughout his time in India, Steinberg continually encountered children in trying circumstances or outright peril. "The presence of death was shocking to me," he says. For more than a decade, Steinberg built relationships with many of these children and compiled their stories for an ethnographic exploration of the cultural, social and historical forces that draw them away from their rural Indian homes and into high-risk cities. His latest book, A Garland of Bones: Child Runaways in India serves as a meditation on the issues at play in such scenes and lives and illuminates this highly marginalized population.
Hear Professor Steinberg read from his book as part of the new UVM Reads series.
Anthropology students share their work at the annual Student Research Conference
Students in Scott Van Keuren's class present their work at the annual Student Research Conference.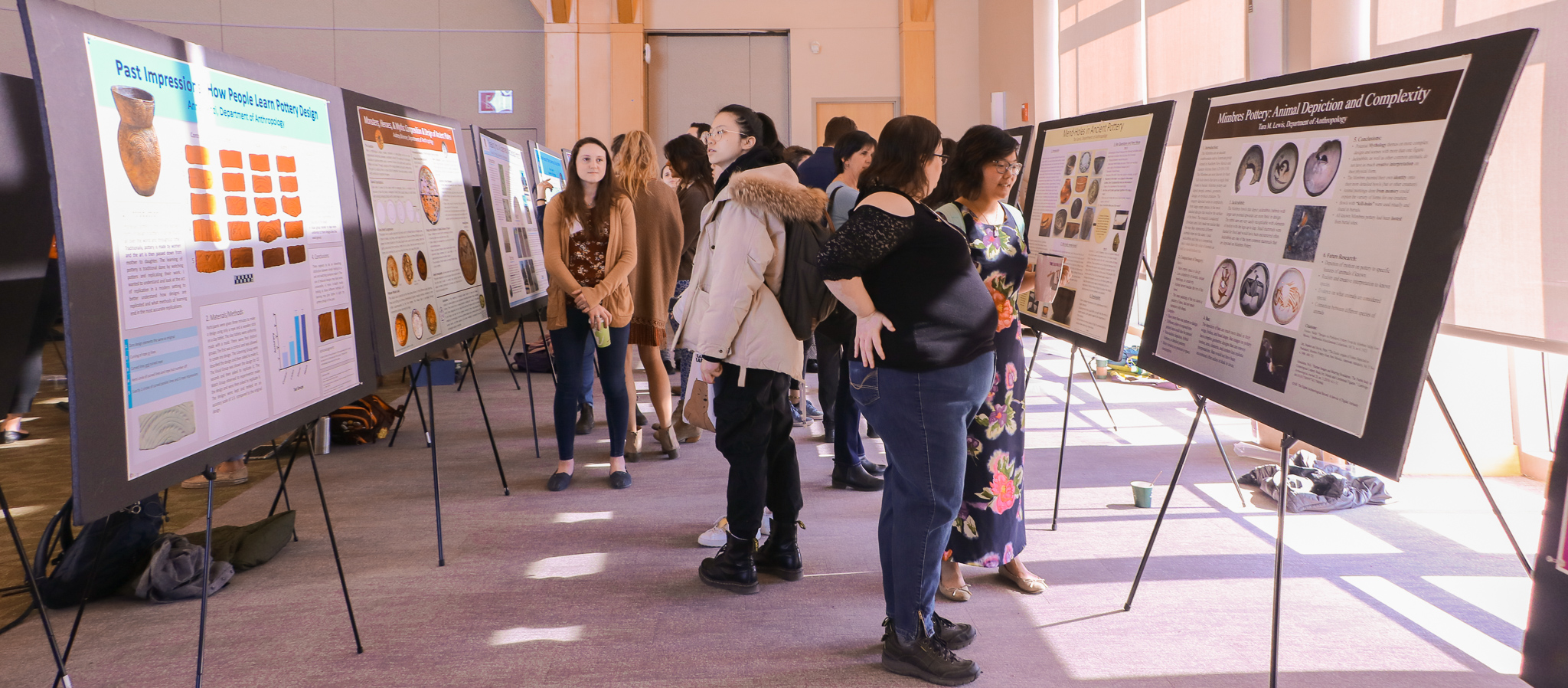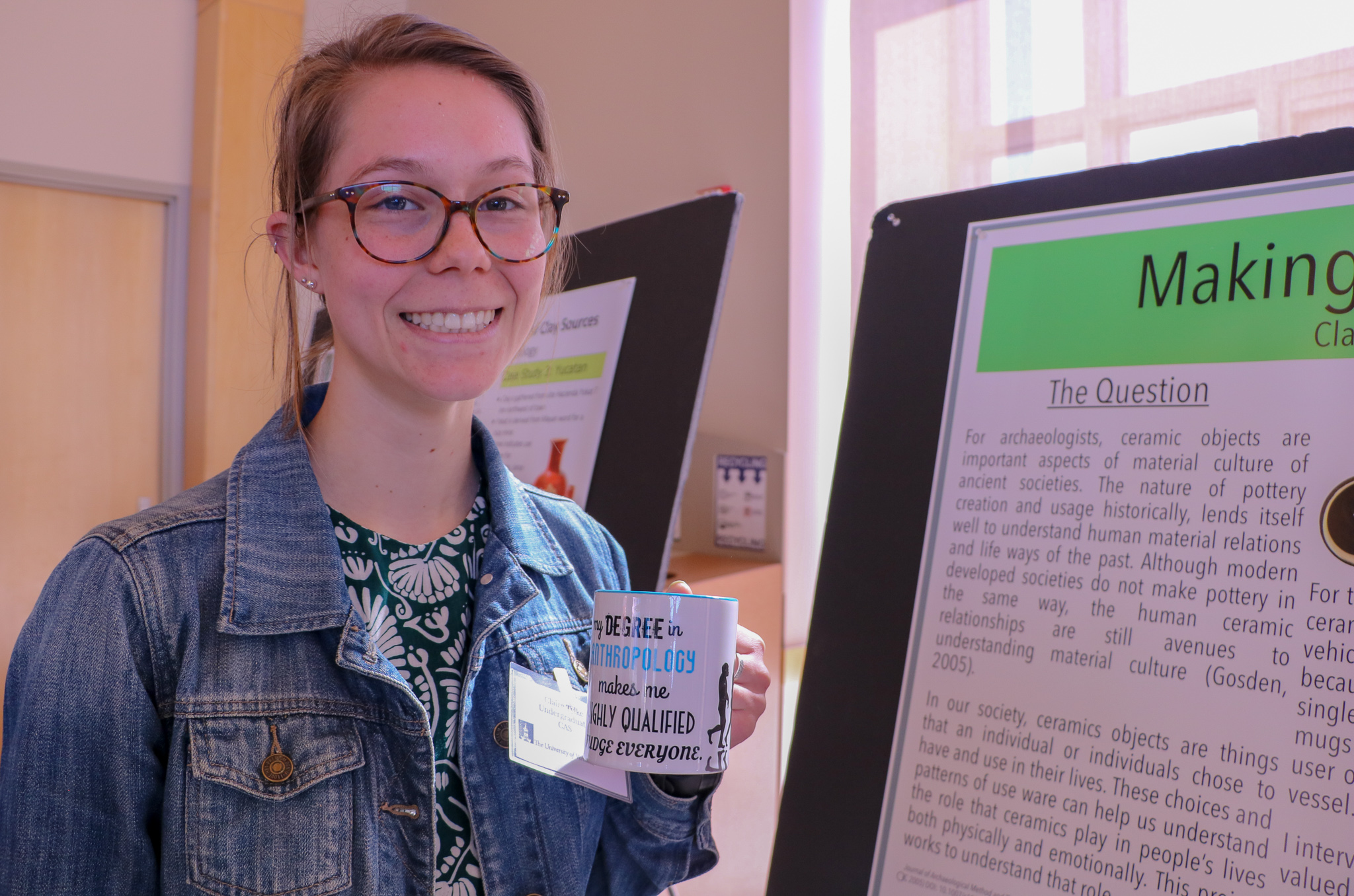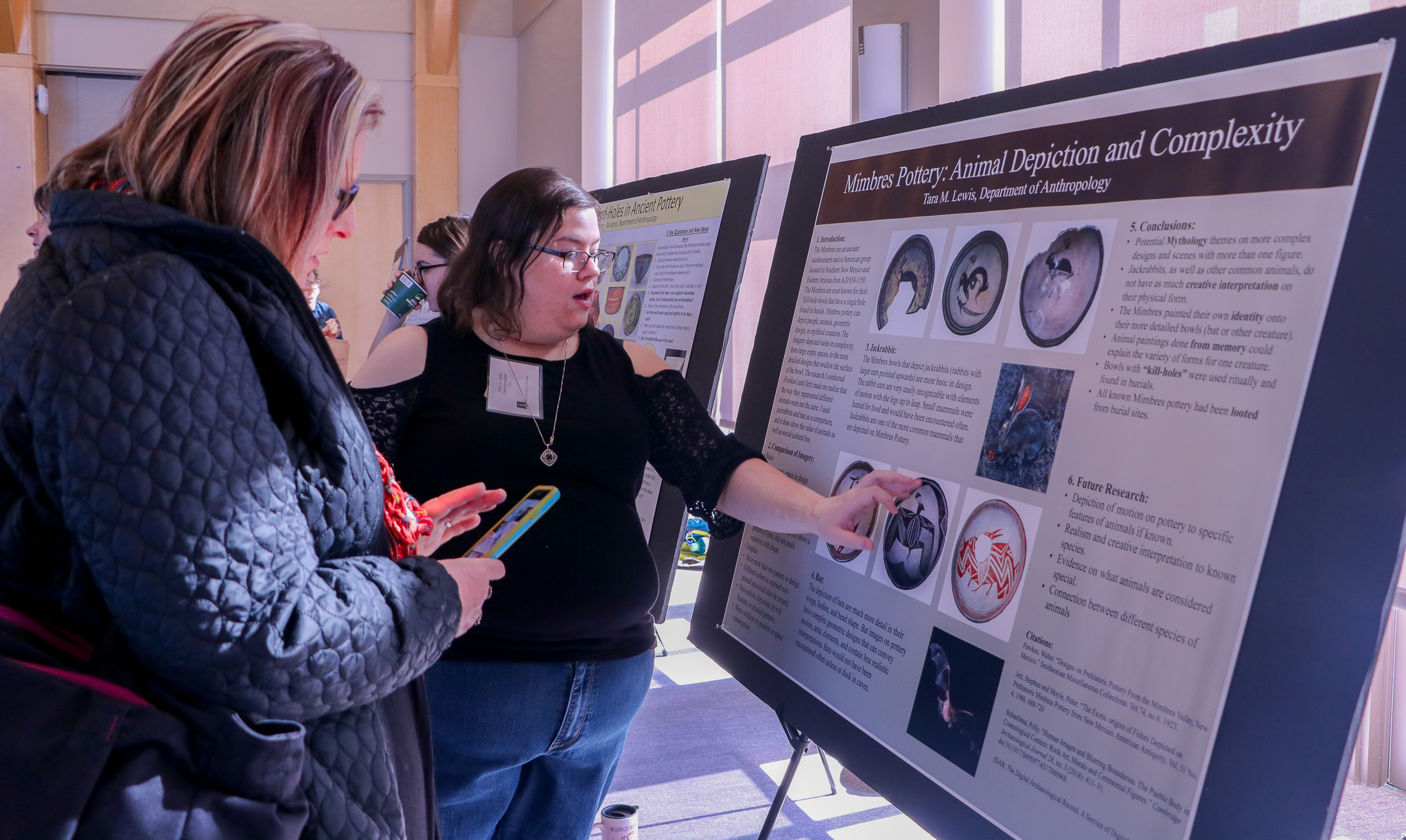 Bugs and bones: Sarah Newman on experiencing archaeological fieldwork