The College of Arts and Sciences at the University of Vermont welcomes difference, values collaboration, encourages debate, and stands for integrity, service, and academic excellence. We are dedicated to the rigorous pursuit, understanding, and dissemination of knowledge through the process of discovery, the creation of art, and the practice of teaching. We provide an integrated and engaging multidisciplinary experience that generates creativity, critical thought, effective communication, and a practiced commitment to serve the pressing needs of society and the natural world.
Why Study the Liberal Arts at UVM?
Reason #3: Our academic program is versatile and multifaceted

We offer 47 liberal arts majors. You'll also have opportunities to combine studies in liberal arts with business, life sciences, education, and other areas if you choose. With faculty sponsorship, you can also pursue an individually designed major. Students can also combine interests in different fields.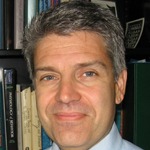 There is a common misconception that the opportunity to get involved in research with faculty only occurs in the laboratory sciences. The College of Arts and Sciences at UVM provides hands-on experience not only in the sciences, but also across the College and within our community. With over 250 research-active faculty; proximity to numerous research facilities, businesses, art galleries, museums, theatres, government, legal, and social service organizations; and the surrounding natural environment, we are able to provide students with abundant opportunities to engage in research, creative activity, service-learning, and internships.
We know you have many choices when deciding where to further your education.  Come learn what the College of Arts and Sciences at UVM has to offer.
Best wishes,
William Falls, Dean
College of Arts and Sciences
Humanities
Study of the humanities at UVM focuses on human beliefs, expression, and philosophy throughout history and around the globe. Classroom learning is enriched by numerous exhibits, performances, and lecture series on campus and in Burlington, as well as field trips to other cities, such as nearby Montreal.
Special option: First-year students can apply to our Liberal Arts Scholars Program (LASP). Students selected take three year-long courses exploring influential texts, great thinkers, and expansive philosophies. Close connections with LASP  faculty and students, special events, and an enriching residential option are among the many benefits of the program.
Fine Arts
Study within the fine arts at UVM centers on creative inquiry and instruction in small group settings. Historical, theoretical, and critical perspectives are combined with studio work and performance in the areas of art, dance, music, and theatre. UVM's Royall Tyler Theatre, Francis Colburn Gallery, and Southwick Recital Hall are among the facilities dedicated to student and faculty exhibits and performances on campus.
Social Sciences
Study of the social sciences at UVM examines human behavior and conditions from economic, political, geographic, race, gender, and other important perspectives.
Special option: First-year students interested in an intensive, interdisciplinary approach to studying the social sciences can apply to our Integrated Liberal Arts Scholars Program (LASP). Close connections with faculty and with other LASP students are among the many benefits of the program. Most students live together in the LASP suite, a uniquely stimulating residential experience.
Natural Sciences and Mathematics
Study of the physical world and its phenomena is strengthened by the accessibility of our faculty and excellent research facilities. In addition to traditional learning in classrooms and laboratories, many opportunities exist for undergraduates to engage in independent or faculty-guided research.