Learn at your own pace & access personalized feedback.
We're excited to launch an organization in Blackboard where you can review and complete modules designed to support you in your personal career journey. Reflect on your interests, identify areas for growth, and submit "assignments" for timely, personalized feedback.
How to Enroll
Step 1
Navigate to bb.uvm.edu and sign in with your UVM NetID.
Step 2
On the right side of your Blackboard homepage, find the "Organization Search" box. Type in "career center" and press "Go".

Step 3
Under "Browse Organization Catalog", find "Career_4YP". Don't click the link directly. Click the grey arrow icon beside "Career_4YP".

Step 4
After clicking the grey arrow, a drop-down box will appear. Click "Enroll".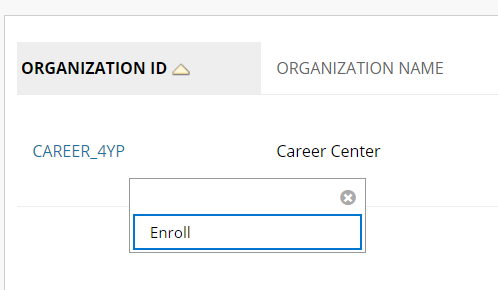 Step 5
After clicking "Enroll", click "Submit" to finalize your enrollment. Then, click "Ok".

Step 6
That's it! You'll now see "Career Center" under "My Organizations" on your BlackBoard home page.