Senior Lecturer ~ Director of the Field Naturalist Masters Program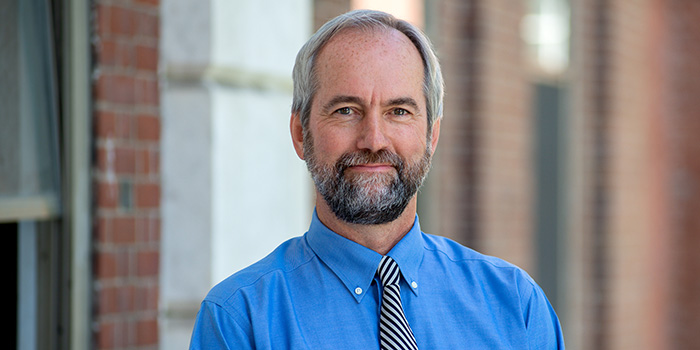 Contact
Office Location:
268 Jeffords Hall
Areas of Expertise and/or Research
Landscape analysis, place-based education, land conservation, social-ecological systems science
Education
Ph.D. 2010 University of Vermont
M.S. 1996 University of Vermont
B.A. 1984 Cornell University
Research and/or Creative Works
Walter specializes in natural history, place-based landscape analysis, and education for sustainability. He teaches courses in natural history and human ecology, landscape inventory and assessment, and conservation science.
Associations and Affiliations
Walter is the Director of the Field Naturalist Masters Program, and serves as faculty advisor to the Sustainability Learning Community. He is the founding director the PLACE (Place-based Landscape Analysis & Community Engagement) Program, and co-coordinator of the Greater Burlington Sustainability Education Network. He coordinates the Rubenstein School's dual master's degree program with Vermont Law School, and teaches ecology there each summer.
Awards and Recognition
Walter's teaching awards include the President's Distinguished Senior Lecturer Award, the Kroespsh-Maurice Award for Excellence in Teaching, and the Outstanding Service-Learning Faculty Award.
Publications
Kolan, M., and W. Poleman. 2009. Revitalizing natural history education by design. Journal of Natural History Education 3:30-40. Available on-line: naturalhistorynetwork.org/journal/volume/3/