Research Assistant Professor
Contact
Office Location:
356 Jeffords Hall, The Pringle Herbarium
Areas of Expertise and/or Research
Evolution and taxonomy of ferns and lycophytes
Education
Ph.D. 2008, CUNY Graduate Center / The New York Botanical Garden
Research and/or Creative Works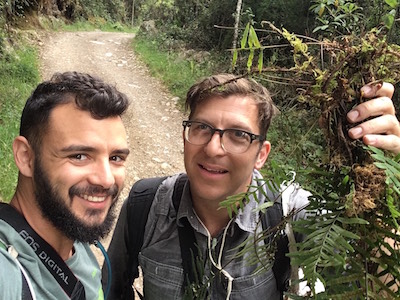 My research program seeks to discover and describe biological diversity. I am broadly interested in land plants, with a particular focus on the ferns and lycophytes. Major goals include discovering and describing biodiversity, and understanding how particular traits are distributed across the tree of life.  My research falls into five main areas: 1) phylogenetics and biogeography 2) morphological trait evolution and diversification 3) generic circumscription and taxonomic revision 4) macroevolution, with an emphasis on the correlates of diversification rates, and 5) floristics with an emphasis on developing web-based tools for the dissemination of results. Many of these questions are best addressed by consulting herbaria and conducting field work, and therefore herbarium activities and collecting expeditions are central to my research. 
At UVM I am co-leader of the Barrington-Sundue lab. My other duties include curation and development of both the Pringle Herbarium, and the Tryon Pteridophyte Library. I also maintain a photo blog of ferns and lycophytes with Nathan Smith (Instituto Nacional de Pesquisas da Amazônia).