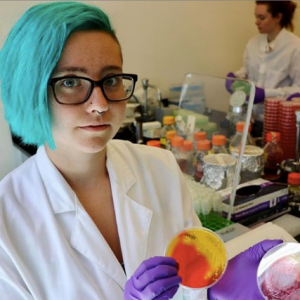 Melissa DeCicco
I am initially from eastern Pennsylvania where I grew up with a passion for animals, science, and exploring both of these interests outdoors. I graduated from UVM in December 2019 with a BS in Microbiology and a minor in Animal Science.
During my undergraduate career here I found that working in a research lab allows me to embrace my scientifically curious nature while investigating pressing questions about human and animal health. I started as an undergraduate in the Etter Lab working on examining the prevalence of Salmonella enterica spp. in backyard chicken flocks in Vermont, and I am continuing to work on this and other related studies as a MS student in the NFS department. I am excited to continue on my path as I explore the intersection of animal and human health, with the ultimate goal of becoming a professor of animal science.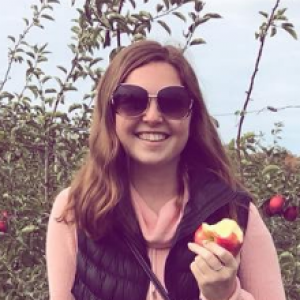 Bridget Clark
I graduated from Syracuse University with a B.S. in Nutrition Science in May 2019.
The work I performed during my undergraduate career helped me to realize my passion for research in human nutrition. The NFS program here at UVM offers many opportunities for me to expand my knowledge in this area. I am interested in exploring perceptions surrounding plant-based diets and their effects on human health and longevity.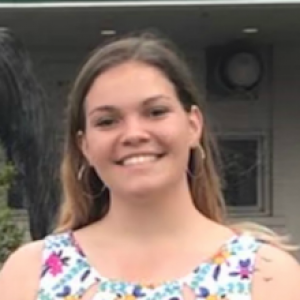 Emily Forauer
I grew up in New England and graduated in 2018 from the University of Connecticut with a BS in Pathobiology and Veterinary Science and a BS in Ecology and Evolutionary Biology.
I've always been interested in science, microbiology in particular. During my time at UConn I found a passion for applying this science when I was given the opportunity to work in a food microbiology lab studying Listeria monocytogenes in cheese. From 2018-2019 I worked with Stop Foodborne Illness in Chicago as a Dave Theno Food Safety Fellow, learning more about how real people are affected by foodborne illness. I'm excited to be back in the northeast at UVM, and looking forward to continuing my studies in food microbiology and applying food science in ways that will help keep people safe.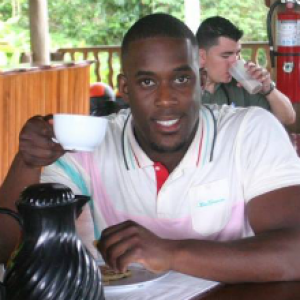 Prince Awhaitey
After graduating from Virginia State University with my BA in dietetics and a Masters in Education, I worked in the Women Infant and Children program for 3 years. 
While working I developed a relationship with the surrounding community in educating the importance of nutrition. Witnessing the positive impact I had in the community, I decided to take my sense in wellness to another level by studying Nutrition and Food Science here at UVM. Currently, I am blown away by the lectures/TED Talks and need more space on my iPhone to continue recording Dr. Todd & Dr Farryl.
I am currently developing a wellness program " Healthy Kingdom" to bring people to their lifestyle of wellness. My aim is to bring awareness to the constituents of disease; nutritional deficiencies, toxicity, and stress. I am growing in nourishing people with young fresh coconuts and enjoy customizing them with the laser engraver. I hope to finish these 2 years strong with a dunamis mind in healing with nutrition to educate the world the real truth about health.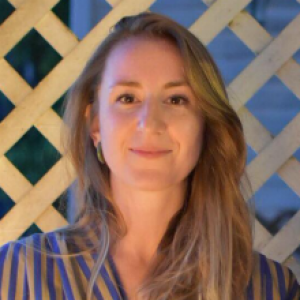 Rosy Neale
Despite leaving the cheesemaking world in January 2018 to pursue my master's in food microbiology at UVM with Dr. Catherine Donnelly, I consider myself a cheesemaker first and foremost.
I graduated from the University of British Columbia with a BSc. in Agricultural Science in 2013 and made the transition from sustainable agriculture to cheesemaking in early 2014. After completing a cheesemaking intensive at the Cellars at Jasper Hill and falling in love with the Northeast Kingdom of Vermont, I moved stateside to work as a cheesemaker and Agricultural Scientist at Jasper Hill Creamery in 2015. It was at Jasper Hill that I gained an appreciation for the diversity and beauty of raw milk cheese and an understanding of the science and regulation required to produce it safely.
My primary interests lie in food safety education for small-scale food industry as they attempt to adhere to increasingly more restrictive and expensive federal regulation. My master's thesis research entitled Assessing growth and methods of decontamination of Listeria monocytogenes in brushes used for production of washed-rind cheese seeks to identify risks in washed-rind cheese production and develop corresponding validated control methods for small-scale cheesemakers to implement in their production process.
Following in the footsteps of Dr. Donnelly, I hope to help protect culturally significant foods such as raw milk cheese and traditionally fermented meats and vegetables using my background as a food microbiologist.