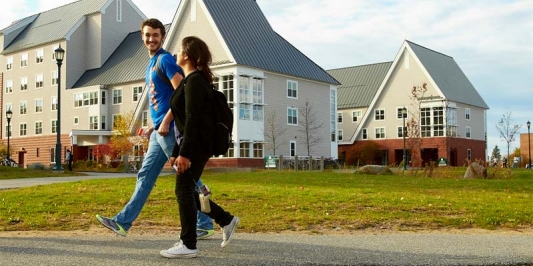 We are excited you are considering transferring to the University of Vermont. The university welcomes transfer applications from students who have met all university-wide entrance requirements either in high school or in college. 
Explore the transfer application process:
Apply Now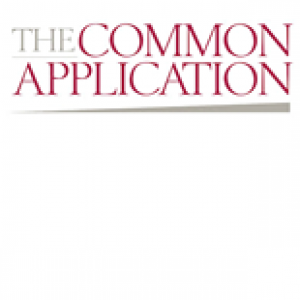 All applicants must submit the Common Application.
Transfer Common Application: Login and be sure to add UVM to your "My Colleges" list.
Entrance Requirements
Most successful applicants exceed our minimum entrance requirements. Course work not completed at the high school level may be fulfilled by equivalent college-level work. In general, one semester of college work is considered the equivalent of one year of high school study. Read the Articulation Agreements
four years of English
three years of mathematics (Algebra I, Algebra II and geometry or equivalents)
two years of the same foreign language (American sign language meets this requirement)
three years of a natural or physical science, including a laboratory science
three years of social sciences
College of Agriculture and Life Sciences specific requirements:
Required: One year of biology and one year of chemistry for science majors. Recommended: Candidates are strongly encouraged to take one year of physics and at least one year of math beyond Algebra II (precalculus/calculus is preferred).
What happens after I apply?
After you have been admitted and have confirmed your intention to enroll at UVM, the Office of Transfer Affairs will complete credit evaluations to determine if and how your previously taken courses will transfer. You will be assigned an academic advisor for your program of study who will work closely with you to determine the additional coursework needed to complete the major.
FAQs
HOW DO I CONFIRM MY ACCEPTANCE FEE?
To guarantee your enrollment at the University of Vermont for the semester you have been admitted to, you must pay the $475 acceptance fee and notify us of your intention to enroll on or before the date specified in your acceptance letter. Read more about how you can complete the enrollment process online or by mail:
Online: Online payment is available through our application status website. You simply login with your UVM identification number (your '95' number) and password and click on the "pay my acceptance fee" button. The UVM ID is sent to all applicants by e-mail. If you have misplaced this information, the admitted student may request it by calling the Admissions Office and identifying themselves. Due to privacy restrictions, we are unable to give this information to anyone other than the student.
Once you complete the online payment, you will receive a confirmation message and e-mail confirmation for your records.
By Mail: Complete the enrollment card and and return it to the Admissions Office postmarked no later than the payment deadline indicated in your letter offering transfer admission. Enclose a $475 acceptance fee check or money order (payable to the University of Vermont) with your enrollment card. Please note that cash is not an accepted form of payment.
To guarantee your enrollment you must return the enrollment card by the date indicated in your admit letter.
Please note: Payments after the payment deadline will be considered on a space-available basis.
Deadline extensions: Deadline extensions are granted only if you have applied for need-based financial aid and have not received your financial aid package within three working days of the deadline or, if you have not received your official credit evaluation within three working days of the deadline. If you need to request an extension, please e-mail the Admissions Office before the payment deadline.
WHAT IS THE ACCEPTANCE FEE?
For admitted students to secure a space at UVM, an acceptance fee of $475 made payable to the University of Vermont is required. The acceptance fee is a one-time fee separate from tuition; it is not a tuition deposit.
Payment may be made by check or money order payable to the University of Vermont or by credit card (cash is not accepted). Checks may be sent to UVM Admissions, 194 South Prospect St., Burlington, VT 05401. Please be sure to indicate the name of the student, birth date and permanent mailing address.
To withdraw: If your plans to enroll change before the payment deadline, you may request a full refund of the acceptance fee. After the payment deadline, the acceptance fee is non-refundable. Send your withdrawal request in writing to the Admissions Office.
MAY I COME FOR A VISIT BEFORE MAKING MY FINAL DECISION?
We encourage all newly admitted transfer students to come for a visit to our beautiful campus.
WHEN WILL I HEAR ABOUT FINANCIAL AID AND SCHOLARSHIPS?
If you are transferring to the University of Vermont and applied for federal aid for your previous institution, you may call the federal processor at 1-800-4-FEDAID to give them the UVM school code (003696). You will need to supply the Data Release Number (DRN) listed on your Student Aid Report (SAR). When your data is received by UVM, the Financial Aid Office will contact you and request any additional information that may be required. A final financial aid award notification will be sent after all required documents are received.
Check the status of your financial aid application online
Starting in early November, admitted students for the spring semester are notified of merit scholarship awards typically within two weeks of receiving their letter of admission. Starting in early February, admitted transfer students for the fall semester are notified of merit scholarship awards typically within two weeks of receiving their letter of admission.
All transfer students are automatically considered for academic scholarships based on their admissions application; no separate application is required.
Read additional information about transfer scholarships.
For more information about the Financial Aid process and different types of aid, you can consult the Financial Aid Office by e-mail by phone: (802) 656-5700 or fax: (802) 656-4076.
WHAT ARE THE ON/OFF-CAMPUS EMPLOYMENT OPPORTUNITIES?
Students who qualify for federal Financial Aid may be eligible for positions through the federal Work Study program. Many students also find employment at businesses in the Burlington area.
Consult the UVM Career Center to learn more about work opportunities.
HOW DO I REQUEST ON-CAMPUS HOUSING?
The University of Vermont does guarantee on-campus housing for transfer students. If you wish to live on-campus, please contact Residential Life, as soon as you have received our offer of admission, and ask to be placed on the on-campus housing for transfer students.
Consult the Department of Residential Life's website
HOW DO I LOCATE OFF-CAMPUS HOUSING?
We recommend the following resources for off-campus housing:
Residential Life's website for transfer students
Office of Student and Community Relations
Find off-campus housing
HOW MAY I APPLY TO THE HONORS COLLEGE AS A TRANSFER STUDENT?
Transfer students with first-year standing are eligible to apply to UVM's selective Honors College. Transfer applicants must have a cumulative grade point average above 3.4 and will be required to submit an essay and academic letter of recommendation along with their application. Contact Patty Redmond for more information: (802) 656-0427.
WHEN DO I REGISTER FOR CLASSES?
UVM operates on the semester system. Please note:
Academic calendars are available online.
A complete listing of courses may be viewed in the University Catalogue.
Transfer students may register for courses after receiving instructions from their academic unit once the acceptance fee has been paid and they have received their official credit evaluation. Check your credit evaluation. If appropriate, you may also register for courses.
Please make sure that all final transcripts from your previous institutions are sent directly to the Office of Transfer Affairs at 85 South Prospect St., 360 Waterman Building, Burlington, VT 05405.
Students interested in summer or evening courses may contact the Division of Continuing Education.
WILL I BE ASSIGNED TO AN ACADEMIC ADVISOR?
Academic Advising is an integral part of your UVM experience and is one that follows students through his or her entire university career. UVM places a high value on the advisor-student relationship, and every student is paired with an appropriate professor prepared to assist them with every success at the university level. Once you have received your official credit evaluation, you may contact your academic dean's office to make arrangements for an advising appointment; this may be conducted in person or over the phone.
IS THERE A TRANSFER STUDENT ORIENTATION?
We encourage all new transfer students enrolled for fall semester to attend one of the summer transfer orientation sessions. Transfer students entering in the spring semester should contact the UVM Orientation program to reserve a space in the January orientation session (Visit the UVM Orientation program website). Reservations should be made as early as possible; you may not reserve a space at orientation until you have paid your acceptance fee.
Review transfer orientation dates
HOW DO I CHANGE MY MAJOR?
It is not uncommon for students to change majors. Selecting a different major sometimes involves changing from one undergraduate school or college within the university to another. Provided a student is in good academic standing and that space is available in the new area of study selected, requests for a major change are, in most cases, easily accommodated.
Prior to payment deadline: If you have been admitted to the university and you would like to change your major, please send your request in writing to admissions@uvm.edu with the subject "Major Change Request." Include your full name, mailing address, and the major for which you would like to be considered.
After acceptance fee has been paid: For major change requests after payment of acceptance fee, please be in touch with the dean's office of the academic unit in which you would like to pursue coursework.
HOW DO I GET CREDIT FOR AN ADVANCED PLACEMENT (AP), INTERNATIONAL BACCALAUREATE (IB) OR CLEP EXAM?
To learn about credit given for Advanced Placement (AP), International Baccalaureate (IB), College Level Examination Program (CLEP) and other courses/exams taken in high school, visit our section on transferring other credits.
CAN I GET A PREVIEW OF WHAT CREDITS MIGHT TRANSFER TO UVM?
Before you receive your official transfer credit evaluation, you may be interested in viewing our Transfer Credit Guide to see how courses have transferred to UVM in the past. By selecting your state and the college/university that you will be transferring credits from, you can see what courses have transferred to UVM and what courses they received credit for. This guide is constantly being updated and does not substitute for the official evaluation of transfer credit by the Office of Transfer Affairs that transfer students receive electronically after being admitted.
Check the records of previously transferred credits
HOW DO I TRANSFER CREDITS FROM ANOTHER INSTITUTION TO UVM?
For college credit to transfer into the University of Vermont, the following criteria must be met:
You took courses at an academically accredited, degree-granting institution.
You earned a grade equivalent to a "C" or higher (2.0 on a 4.0-point scale).
The courses are considered comparable in content, nature, and intensity to those offered at UVM.
The UVM Registrar's Office keeps records of credits online that have previously transferred to UVM from other institutions. If a course is not listed, it does not necessarily mean that the credit will not transfer; it may simply mean a student has not previously attempted to have credit from that course at that institution transfer to UVM. Once a transfer applicant has been offered admission, their official transcripts are forwarded to the Office of Transfer Affairs. They will perform an official credit evaluation that will be available online 5-7 days after our offer of admission. Please make sure that all final transcripts are sent directly to the Office of Transfer Affairs at 85 S. Prospect St., 360 Waterman Building, Burlington, VT 05405 so that a final credit evaluation may be completed.
Check the records of previously transferred credits
Check your own credit evaluation
HOW DO I READ MY TRANSFER EQUIVALENCY WORKSHEET?
Transfer students receive their Transfer Equivalency Worksheet shortly after being accepted to UVM. Credit evaluation at the University of Vermont is a two-level process. The transfer credit listed on your worksheet is accepted at the University of Vermont. The academic dean of the college in which you become a candidate for a degree determines how the course(s) fit specific degree requirements, as well as how many credits must be taken to complete a degree. The Transfer Equivalency Worksheet (below) will help you interpret your official transfer credit evaluation.
View the Transfer Equivalency Worksheet (TEW) (PDF)
HOW DO I OBTAIN A PARKING PERMIT?
Transportation and Parking Services provides detailed information on parking and an application for parking passes. Students are free to park in other lots on campus in the evenings and on weekends. Check parking signs for specific information.
Review information from Transportation and Parking Services
HOW DO I CONNECT WITH UVM ACTIVITIES?
New transfer students are strongly encouraged to review the many ways in which our student body remains connected and engaged in different activities and opportunities. With over 150 Student Government Clubs and Organizations, as well as planned activities, there is usually something for everyone to enjoy. With approximately 67% of our student body from out-of-state, the campus is thriving on the weekends; there's always much to do.
Visit the Student Government Association website
Learn about the many clubs offered at UVM through SGA
See current and upcoming events on and off-campus on the UVM "Bored" listings
HOW DO I GET AROUND THE CAMPUS?
Check out our interactive UVM Campus Map.