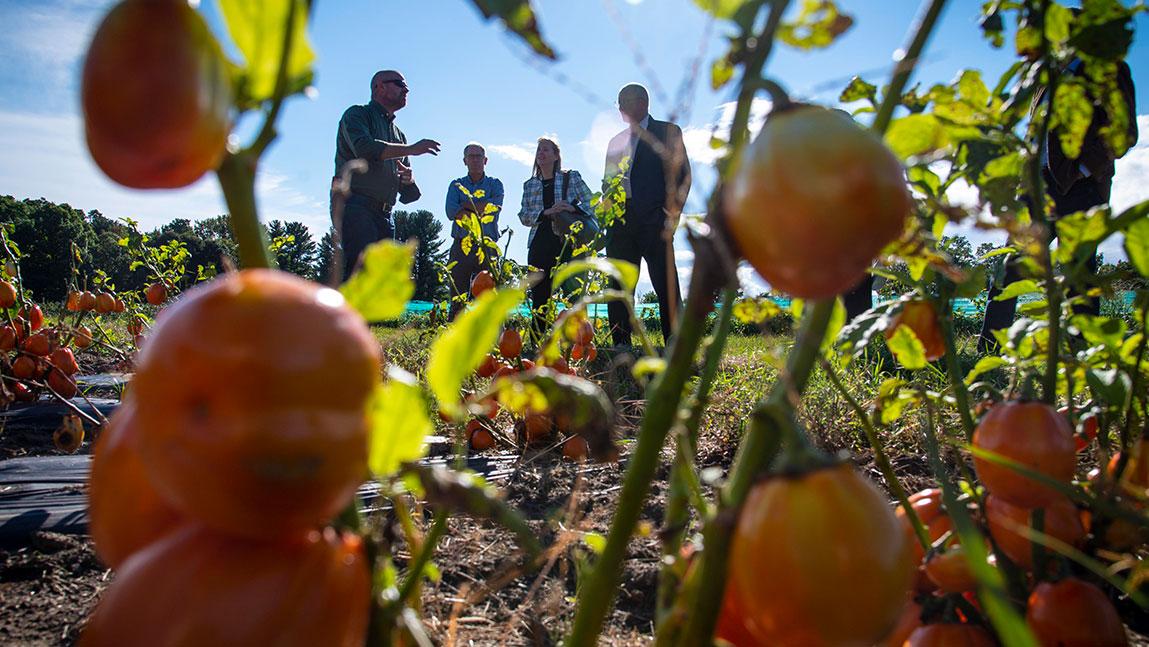 U.S. Department of Agriculture (USDA) and University of Vermont officials today toured the future home of the Food Systems Research Center, which will be located in the Joseph L. Hills Agricultural Science Building on the UVM campus. The tour was part of a two-day visit to UVM.
The research center—a collaboration between UVM and the USDA's Agricultural Research Service (ARS)—focuses its...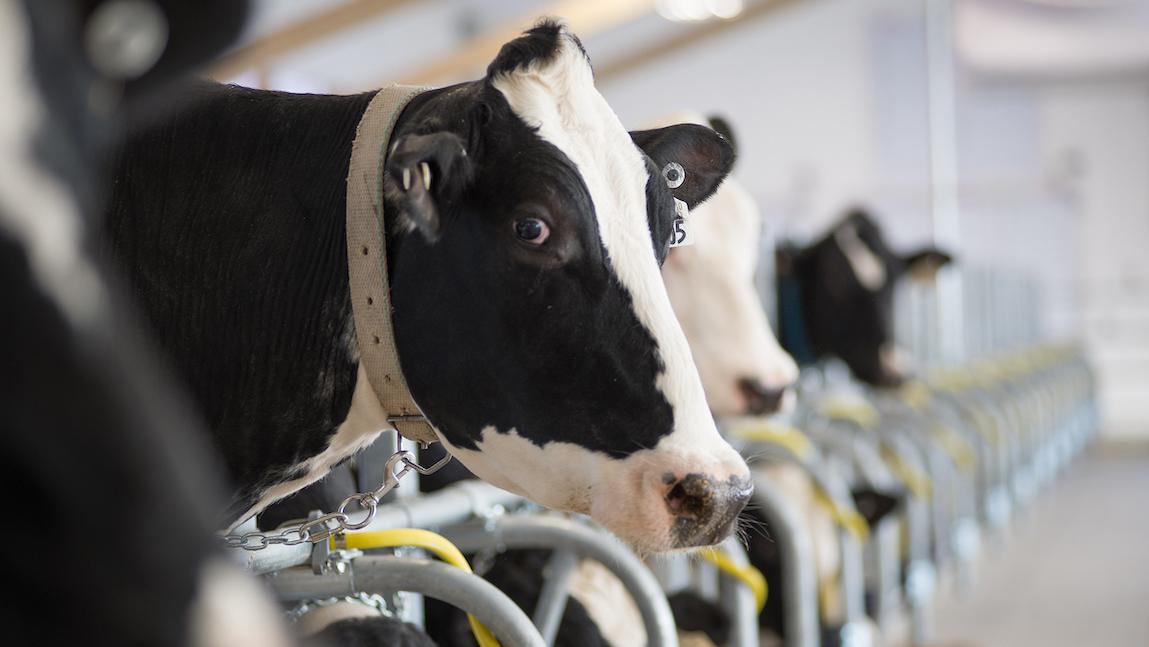 A multi-institutional research team led by UVM's Sabrina Greenwood has been awarded $2.9 million to explore the potential animal health, environmental and economic benefits of seaweed as a feed alternative for organic dairy cows.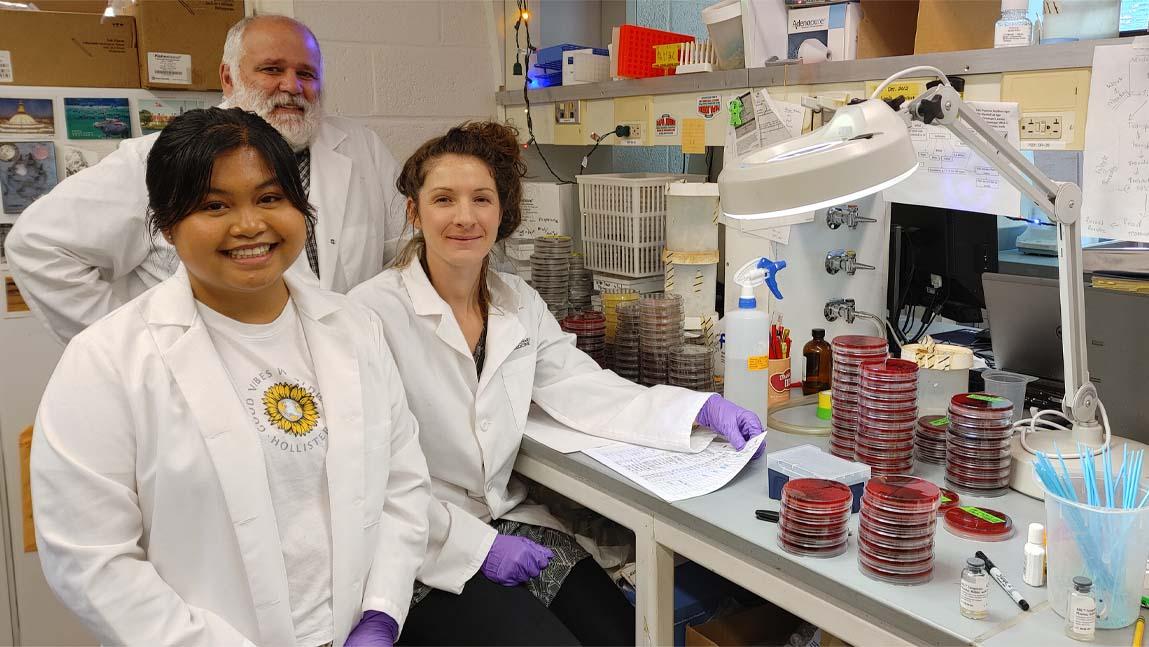 A team of researchers at the University of Vermont is seeking solutions to help combat mastitis, a costly health problem among dairy cows that can be challenging for herd health on organic farms.