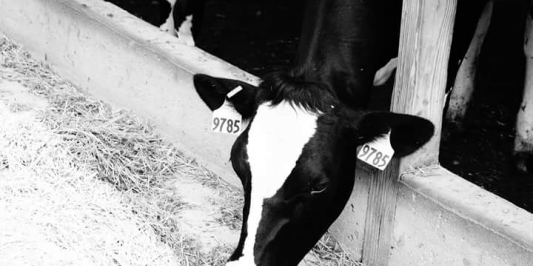 This site is in development, please check back for more information.
Position Opening!
The Testroet laboratory is searching for a highly motivated Ph.D. student. The acceptable student will be offered three years of support, which includes a competitive stipend, tuition waver, and health insurance. The ideal candidate will be independent and will receive the opportunity to assist in laboratory setup as well as development of research plans related to coordination of metabolism in the periparturient (i.e., transition) dairy cows. In addition, the selected candidate will be offered the opportunity to collaborate with scientists at the University of Vermont Medical School.
The primary research goals of the laboratory are to integrate research that can be applied to addressing practical on-farm prevention of transition cow diseases while addressing diseases of importance to human health. Our primary interest is in prevention of hepatic lipidosis (i.e., fatty liver) in the transition dairy cow. Please see "Position Description" in the right hand column for full detials.
Shanti Choudhary, Ph.D.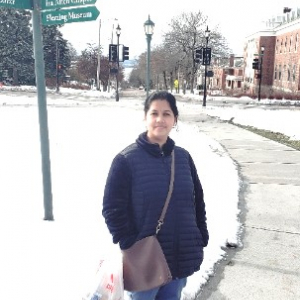 Research Project Assistant (Lab technician)
As an international visitor, Shanti has gained varied research experiences in the field of Cell and molecular biology, stem cell biology, parasitology and animal science. As a visiting scientist (2011-2013) at USDA, Beltsville, Maryland (2 years and 2 months) provided excellent opportunity and enriched her knowledge about scientific work culture and different social cultures. During that time, she worked on vaccine development against Toxoplasmosis (NIH grant) and explored the underlying mechanisms of its transmission and infection in animals and humans.
After moving back to India in 2013, Major Research was focused on goat and water buffalo mammary stem cells and their potential role in enhancing milk production by treatments with xanthosine (a nucleoside analog) and minor research on mastitis.
Shanti joined Dr. Eric Testroet's lab at UVM in Feb 2019 as a Research Project Assistant. Currently she is working on exploring the mechanisms of fatty liver conditions in transition dairy cows and developing an in vitro model system to study it further.
Education:
• Ph. D., MJP Rohilkhand University, India
Research work place:Central Avian Research Institute, Bareilly, India
• M. Sc., Kumaun University, Nainital, India
• B. Sc., Jai Narain Vyas University, Jodhpur, India
Michelle LaCasse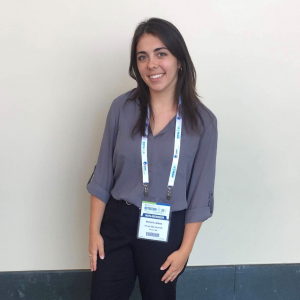 Masters Graduate Student
Michelle LaCasse was born and raised in White Bear Lake, Minnesota. She graduated from Winona State University in 2019 with a Bachelor of Science in Cellular and Molecular Biology and a double major in Ecology. Her undergraduate research consisted of a human nutrition study that focused on satiety and the effects of pre-meal snack choices.
During her time in southern Minnesota, Michelle completed two internships with the Minnesota Department of Natural Resources. Her work included trout management in over 600 miles of streams at a fisheries office in the Driftless region.
Michelle is pursuing a Master's degree in Animal Science in Dr. Testroet's Lab with research focusing on Fatty Liver Disease in periparturient dairy cows.
Join The Testroet Lab
Interested in being a graduate student in the Testroet lab?
Please see Position diescription in the PDF above
If you find your research interests align with our research goals, send Dr. Testroet an e-mail including:
A statement of your interests (including why you feel my lab is a good fit for you)
Your curriculum vitae (CV) or resume
Any pertinent scores such as your GPA, GRE and TOEFFL scores
Instructions outlining how to apply to the University of Vermont graduate program are on the UVM Graduate College website: UVM Graduate College
Education
Postdoctoral Training Washington State University 2017-present Growth biology and basic bioscience
Ph..D. Iowa State University 2017 Nutritional Sciences with specialization in cellular and molecular nutrition
Chemistry TA Training Iowa State University 2016 Pedagogy and diversity training (seven-day short course)
B.A. Iowa State University 2000-2008 Chemistry, minor biology
Professional Membership
NCCC210 Multistate Experimental Group Co-Chair – 2018-2019
Washington State University Showcase for Undergraduate Research and Creative Activities Judge - 2018
ASN Abstract reviewer- 2018
American Physiological Society: 2017-present
Judge for the Iowa Science competition - 2017
American Association for the Advancement of Sciences: 2016-present.
Iowa State University Food Science and Human Nutrition Computer Allocation Committee: 2016-2017.
American Dairy Science Association Professional Development Committee: 2015-2016.
American Dairy Science Association Graduate Student Division Education Committee: 2015-2016.
Gamma Sigma Delta Honor Society: 2015-present.
Sigma Xi Research Honor Society: 2015-present.
American Dairy Science Association Graduate Student Division Dairy Foods Director: 2014-2015.
American Dairy Science Association Graduate Student Division Treasurer: 2013-2014.
Iowa State University Food Product Development Club Treasurer (founding member): 2012-2014.
American Dairy Science Association Member: 2011-present.
American Society of Nutrition Member: 2011-present.
American Dairy Science Association Graduate Student Division Education Committee: 2011-2013.
Work Address
Office:
213 Terrill Building
570 Main Street
Burlington VT 05405
office: 802-656-2113
515-230-8137
eric.testroet@uvm.edu
Lab Address:
205 Terrill Building