Laura Asiala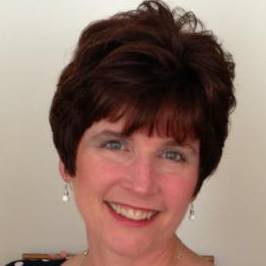 Laura Asiala is a Senior Fellow at PYXERA Global after spending several years as the Vice President of Communications & Public Affairs. Passionate about the power of business to solve-or help solve-the world's most intransigent problems, she leads the efforts to attract more participation of businesses to contribute to the sustainable development, through their people and their work. She serves on the Board of Directors for Net Impact, a community of more than 40,000 student and professional leaders creating positive social and environmental change in the workplace. Laura's thirty year career in international business included roles in finance, marketing, business development, HR, branding, and communications, and corporate social responsibility.
Prior to joining PYXERA Global, she was the Director of Corporate Citizenship at the Dow Corning Corporation where she led the development of their international corporate volunteer program (Citizen Service Corps) and oversaw CSR strategies and relationships, including the company's public-private partnership with the Global Alliance for Clean Cookstoves (a UN Foundation, US State Department & Clinton Global initiative). Laura holds a BA in economics from Alma College and a MS in Organizational Development from Case Western Reserve University.
Joey Bergstein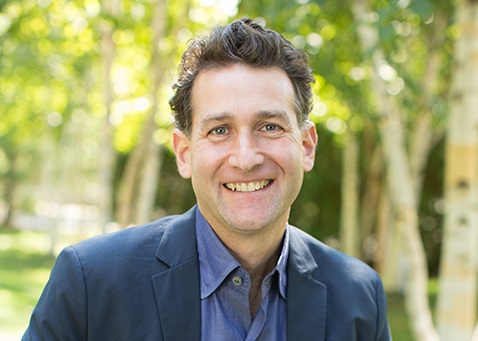 Joey Bergstein joined Seventh Generation in 2011 and has been working with his team to drive double digit revenue growth, to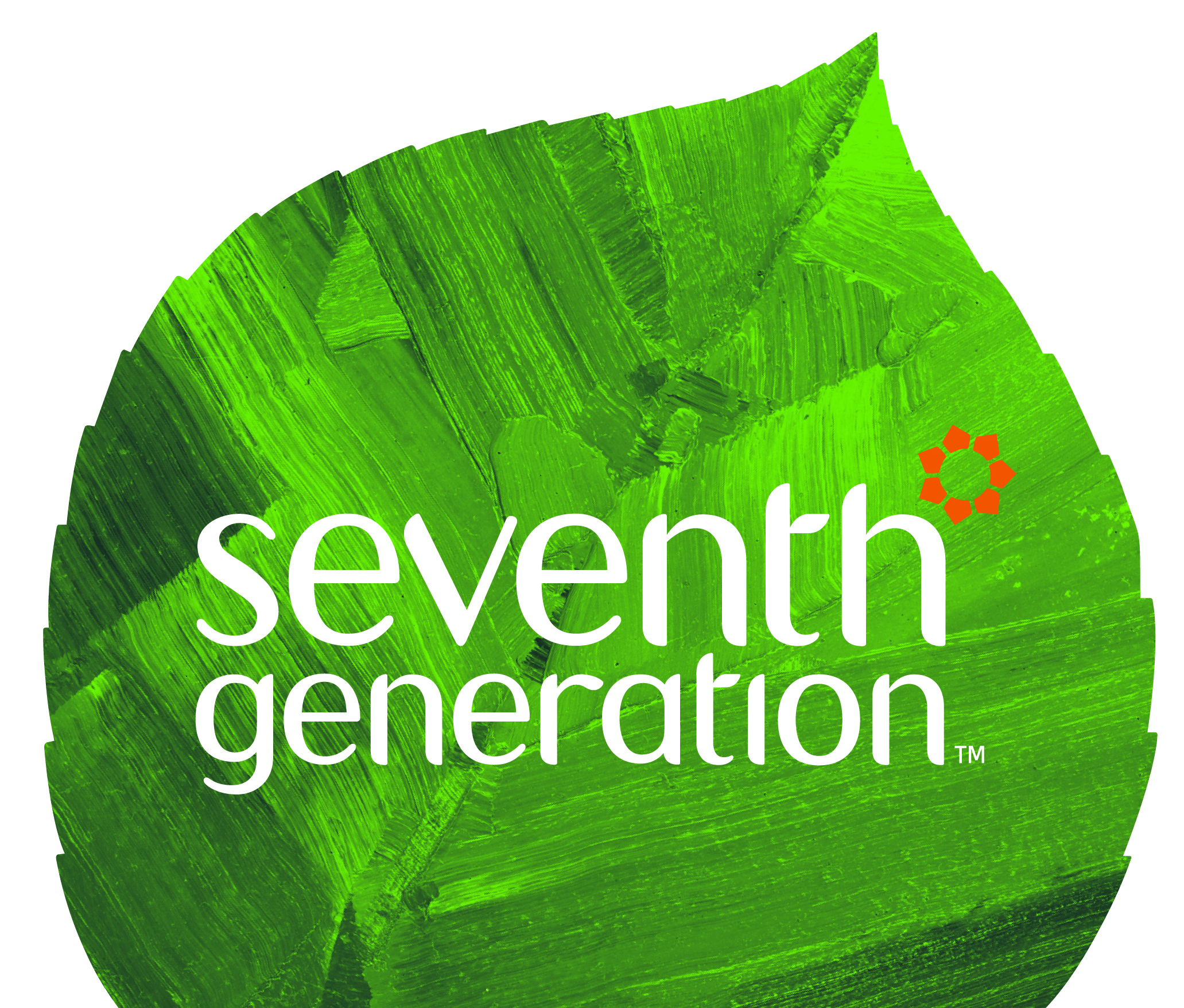 dramatically increase its consumer base and to deliver the company's mission of inciting a revolution that nurtures the health of the next seven generations. A graduate of University of Western Ontario's Richard Ivey School of Business, Bergstein began his career at Procter & Gamble where he held marketing leadership roles over the course of ten years across North America and in Europe. Since then, his career turned to beverages where Joey served as VP Global Business Development and VP Marketing at Molson and finally at Diageo where as Senior Vice President of Global Rum, Joey led a global team that doubled the rum business to over $1 billion, transforming Captain Morgan into the fastest growing spirit brand in the world at the time. Joey, his wife Andrea, and their two daughters Tori and Rachel live in Charlotte, VT.
Jeff Bernicke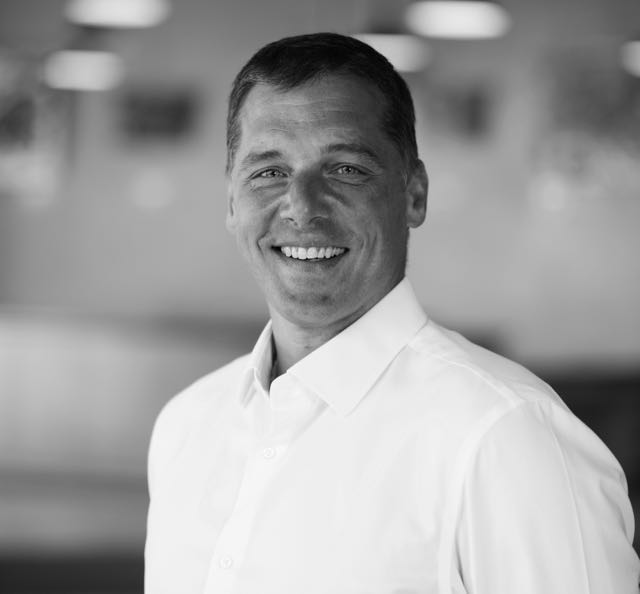 Jeff Bernicke, President & CEO of NativeEnergy, Inc., has over 20 years of experience building and leading teams in renewable energy, emission reduction, and clean tech project financing and development. At NativeEnergy, Jeff has driven an expansion of NativeEnergy's Help-build program to provide corporate clients with their own Help-Build portfolio of projects. Portfolios that drive impact and business value. Prior to joining NativeEnergy, Jeff led the portfolio development and strategy for Greenhouse Gas Services (a joint venture between General Electric and AES Corp) and was a senior member of the executive team for DTE Energy Resources focusing on renewable energy development. Earlier in his career, Mr. Bernicke advised companies in the clean tech sector and worked as a strategy consultant to large corporations across numerous industrial sectors. Jeff holds an M.B.A. with high distinction and an M.S. in resource ecology from the University of Michigan and B.S. degrees in business and engineering from the University of Pennsylvania. He lives with his wife Veronica and three sons in Shelburne, VT.
Valeria Budinich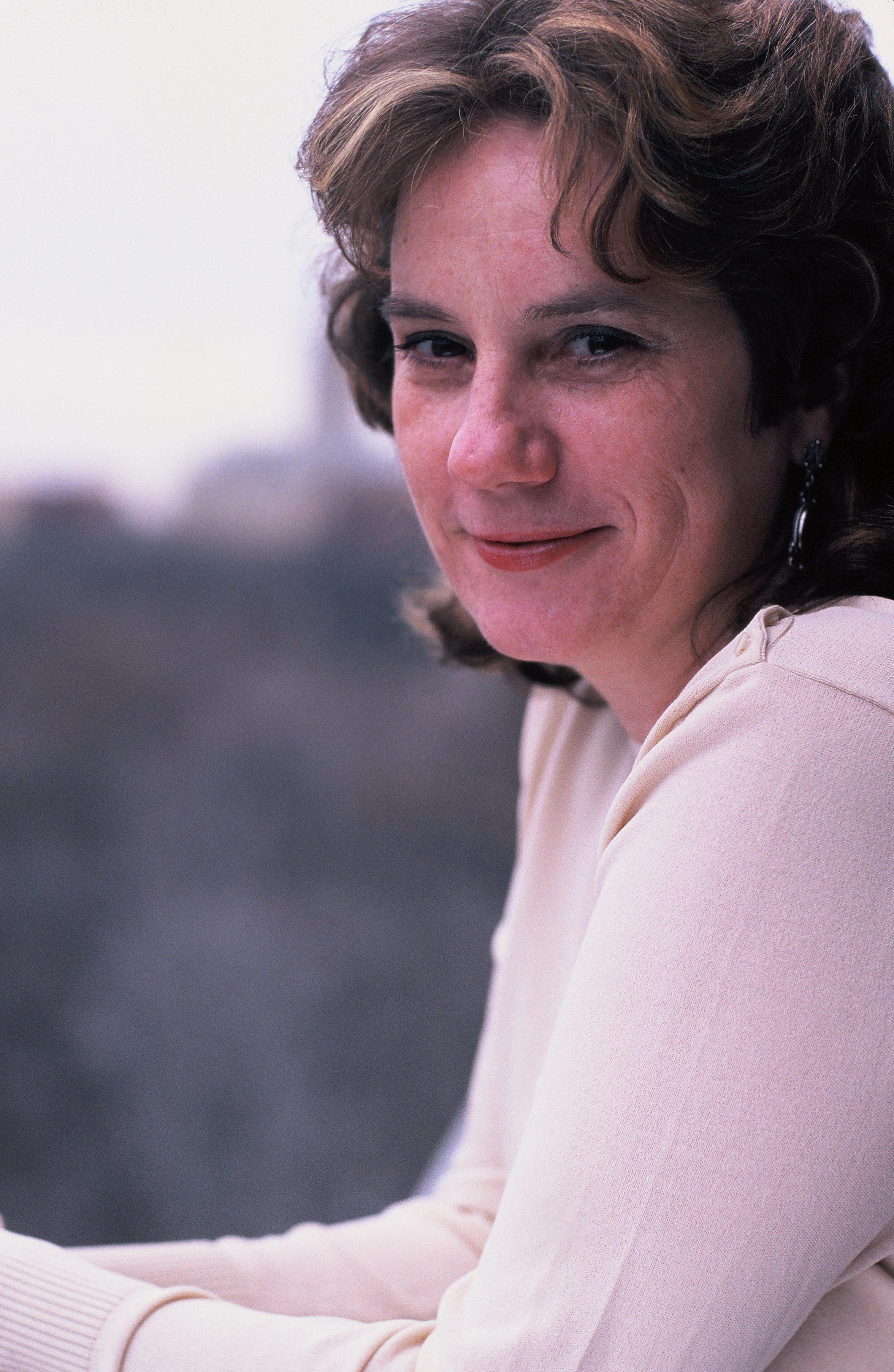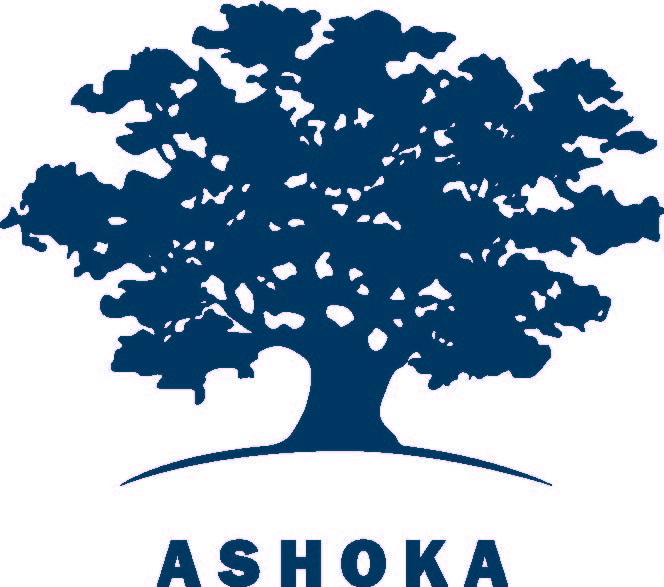 Valeria Budinich is a social entrepreneur, author and organizational strategist specializing in high-impact business/social entrepreneurship.
As a Global Leadership Group Member at Ashoka, she founded "Full Economic Citizenship", a global initiative that has enabled over 50 hybrid business models in housing, small farmer agriculture and health. In 2012, she received the "Harvard/McKinsey M-Prize" for management innovation for her pioneering work in enabling Hybrid Value Chains & Systems. In its new phase, this work is focused on spreading a new vision of leadership and collaborative entrepreneurship designed to scale social impact and wealth creation for the good of all.
Valeria has worked extensively on entrepreneurship in emerging economies. Prior to Ashoka, she served as the Chief Operating Officer of Appropriate Technology International – a group specialized in transforming small producers' economies. Valeria was also the founding VP of 'Endeavor' for Latin America and the co-founder of a pioneering Seed Investment Capital Fund launched in partnership with local angel investors in Chile.
Valeria serves in the Advisory Boards of the Lemelson Foundation and Leapfrog Investments. She is the author, alongside Oliver Kayser of Hystra, of "Scaling Up Business Solutions to Social Problems" (Palgrave, 2015).
Carolyn Cooke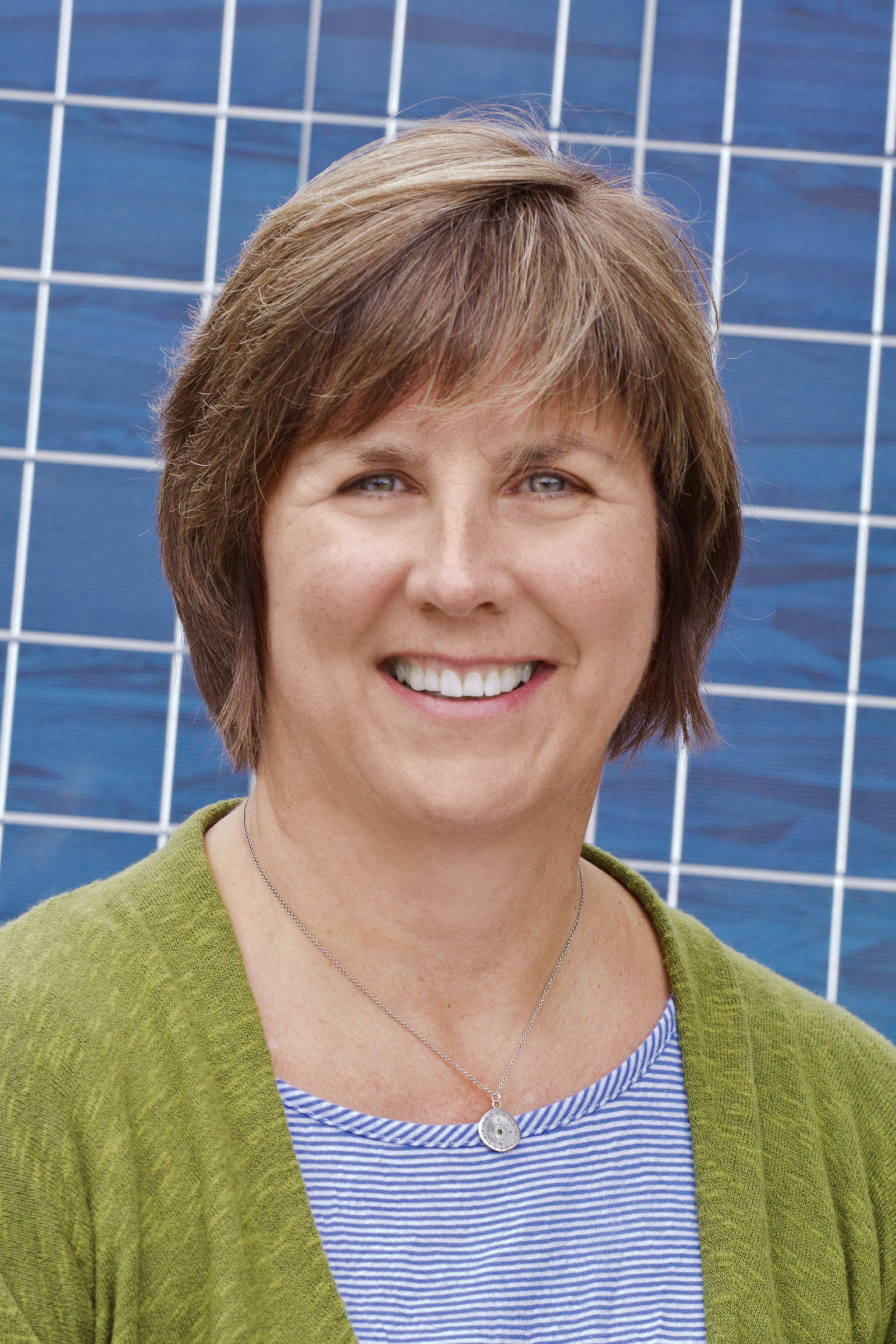 Carolyn is a dedicated brand champion whose roles have included Co-Founder and President, General Manager, and Vice President of Sales within innovative, market leading companies and has unique expertise in pioneering start-up products and brands. She currently is the Director of Sales and Marketing at AllEarth Renewables. In her role she provides leadership and coordination of all company sales and marketing functions related to building a nationwide network of dealer/installers for the companies dual-axis solar tracker. Originally based in the outdoor industry, she spent twelve years with Karhu/Merrell and as the Vice President of Sales, she was a key player on the small team that transitioned Merrell from a niche telemark ski boot company to a worldwide footwear brand.
In 1998, Carolyn co-founded the women's outdoor clothing company, ISIS, serving as President and CEO and was responsible for all aspects of the business from brand platform and product development to sales and marketing strategy. She was accountable for financial plans and budgets including bank and private equity financing of the business and a successful sale of the company to American Recreation Products. Under her leadership, she set a North American industry precedent by establishing ISIS as a pioneer brand for female-specific product. Her volunteer activities include founding the non-profit Outdoor Industry Women's Council and co-producing the Vermont Full Circle Festival. She has served on numerous industry and community boards and currently sits on the board of Vermont Works for Women, a non-profit organization offering training for women and girls to develop economic independence.
Nick Donowitz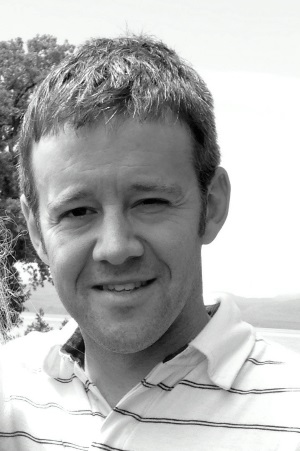 Nick Donowitz is the Chief Operating Officer of THINKmd, a global healthcare innovation company committed to expanding access to quality healthcare worldwide. Nick is an entrepreneur with almost fifteen years of international business experience in clean technology and life sciences. He's held leadership roles in privately held and venture-­‐backed companies.
Prior to THINKmd, Nick spent five years as a member of the executive leadership team of Heliae Technology Holdings, Inc., an early-­‐stage algae biotechnology company founded by members of the Mars family. Prior to Heliae, he worked for a division of Mars, Inc. called Symbioscience where his work focused on strategic supply chain projects in raw feedstock-­‐sourcing regions in Sulawesi, Indonesia. As part of his role in Indonesia, Nick worked with Halosource (LSE: HALO), a water innovation firm developing low-­‐cost water purification technology to prevent diarrheal disease in low-­‐income agricultural communities.
Nick began his career in economic and international development, spending two years living on the windward island of Eleuthera in the Bahamas working for the Cape Eleuthera Institute -­‐ Island School. Nick earned a Master of Business Administration and a Master of Environmental Management from Duke University, and a Bachelor of Arts from Davidson College.
Don R. Droppo Jr.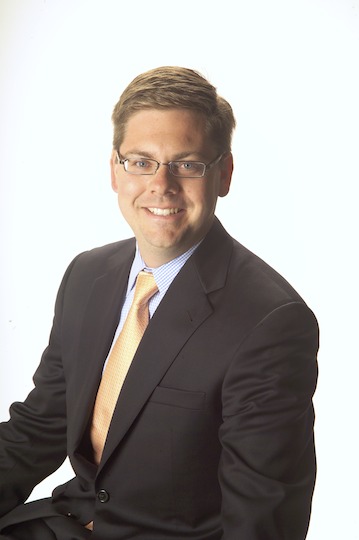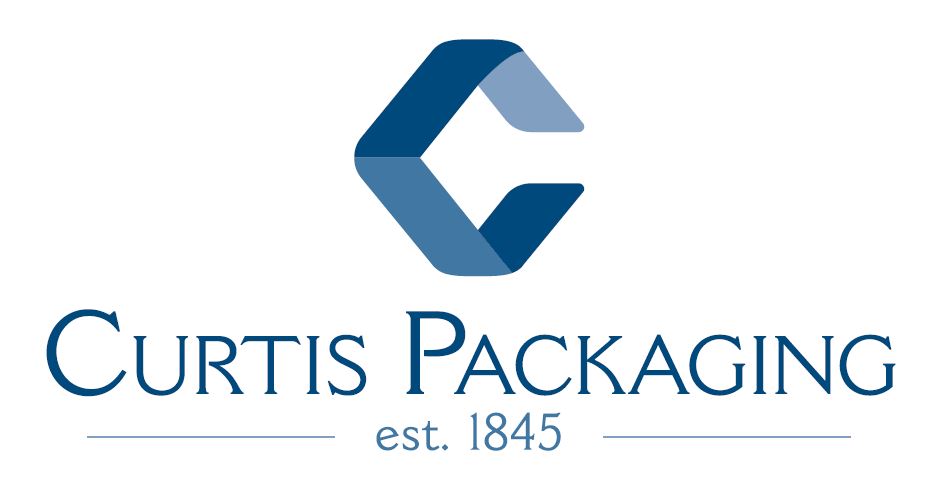 Droppo was named President and CEO of Curtis Packaging in 2010. Under his leadership, the company dramatically increased sales and rebranded itself "luxuriously responsible," becoming the first printing and packaging company in North America to be Forest Stewardship Council certified, manufacture using 100% clean renewable energy and be carbon neutral. In 2011, he was named one of Connecticut Magazine's "40 Under 40" most promising young leaders. Don is also Past Chairman of CBIA (Connecticut Business and Industry) and Connecticut River Valley Chapter of YPO (Young Presidents Organization) Board of Directors.
Prior to his appointment as President and CEO, Droppo served as the Senior Vice President of Marketing, responsible for marketing, sales and innovation. Before joining Curtis, he was an Assistant Vice President at General Reinsurance, a subsidiary of Berkshire Hathaway. Droppo holds a B.S. in marketing and finance from the University of Vermont. He lives in Avon with his wife and their three children.
Robert A. Freling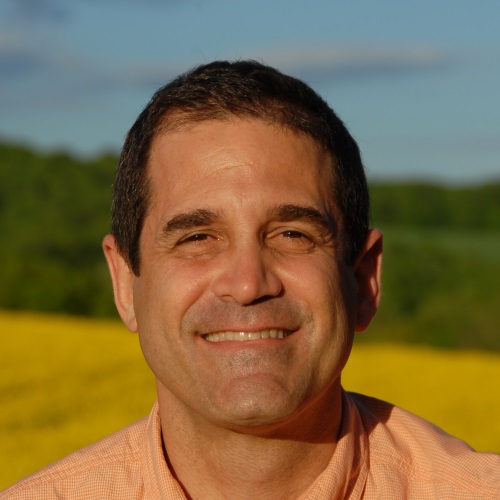 Robert Freling is Executive Director of the Solar Electric Light Fund (SELF), a Washington, DC-based nonprofit organization that has been on the cutting edge of delivering solar solutions to rural villages since 1990. Under Freling's leadership, SELF has pioneered the use of solar power for a wide range of applications including household lighting, water pumping, school electrification, drip irrigation and wireless Internet access. SELF has completed projects in 20 countries, making it a leader among non-governmental organizations in providing practical and cost-effective renewable energy alternatives for the developing world.
Fluent in Spanish, French, Portuguese, Russian, Chinese and Indonesian, Mr. Freling holds a B.A. in Russian Studies from Yale University, and an M.A. in Communications Management from the Annenberg School of Communications at the Uni. of Southern California. Mr. Freling is the recipient of the 2008 King Hussein Leadership Prize.
Joe Fusco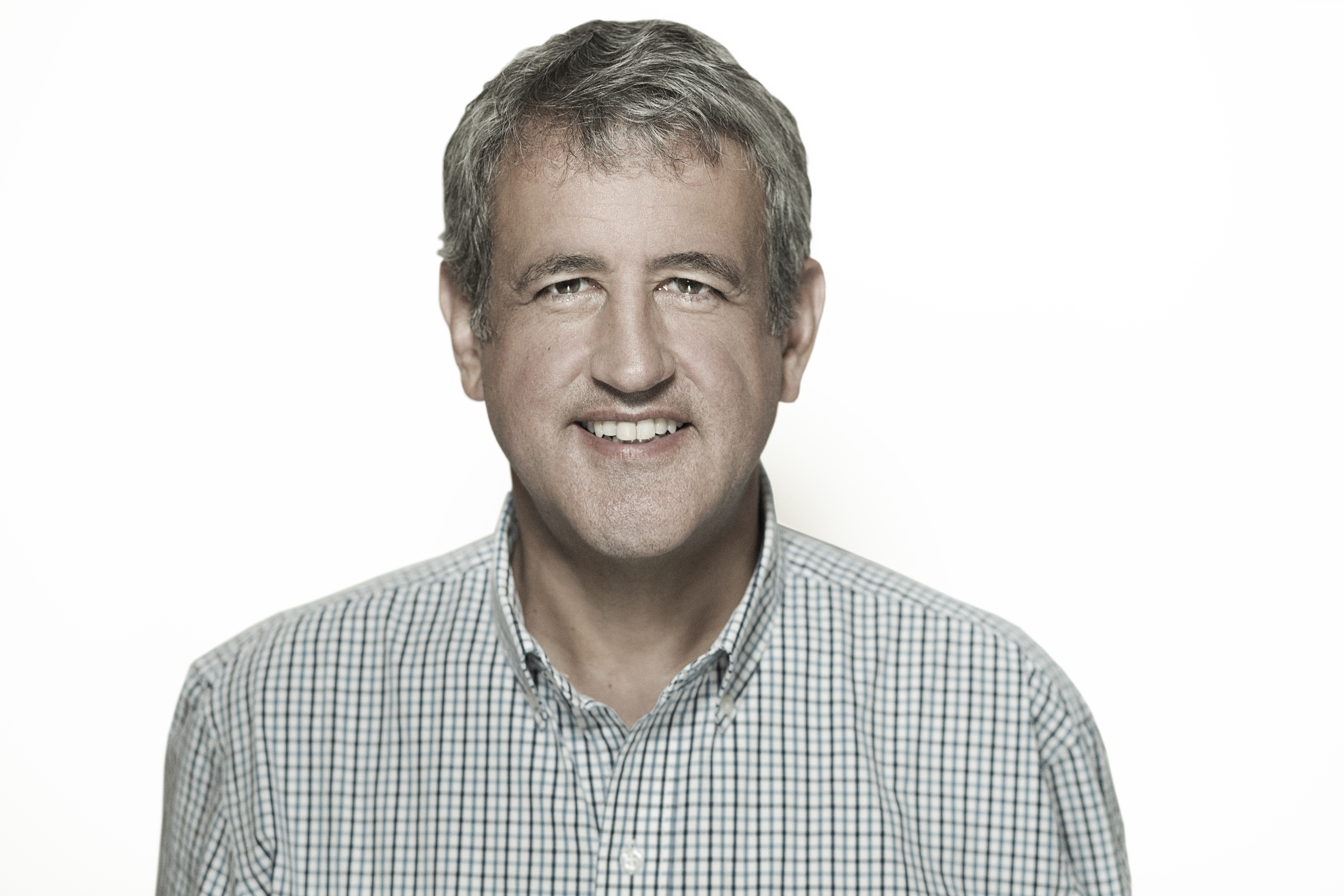 Joe Fusco is a vice president of Casella Waste Systems, where he serves as an advisor to the chairman and CEO on organizational and leadership development, human performance, brand strategy, public affairs, business and market trends, and corporate communications. He is also an executive coach to over 200 mid- and upper-level managers and numerous work teams. In addition to teaching in the University of Vermont's Sustainable Innovation MBA program and serving as chair of the program's Advisory Board, Joe speaks frequently to companies and organizations on leadership, organizational culture, problem-solving, business and cultural trends, economic development, business strategy and sustainability, and life/work balance. He's been engaged as a speaker by groups and companies such as the U.S. Department of Agriculture, Vermont Gas Systems, the Project Management Institute, MyWebGrocer, Green Mountain Power, U.S. Citizenship and Immigration Services, and the Vermont Federal Women's Network. Joe is a trustee of the Vermont Youth Conservation Corps, and serves on the Vermont Governor's Climate Action Commission. He currently chairs the Vermont Council on Rural Development's Climate Economy Action Team, and served as a past chair of the State of Vermont's Comprehensive Economic Development Strategy steering committee. Joe lives in Chittenden, Vermont with his wife, Renae. They are the parents of five children.
Anna Grady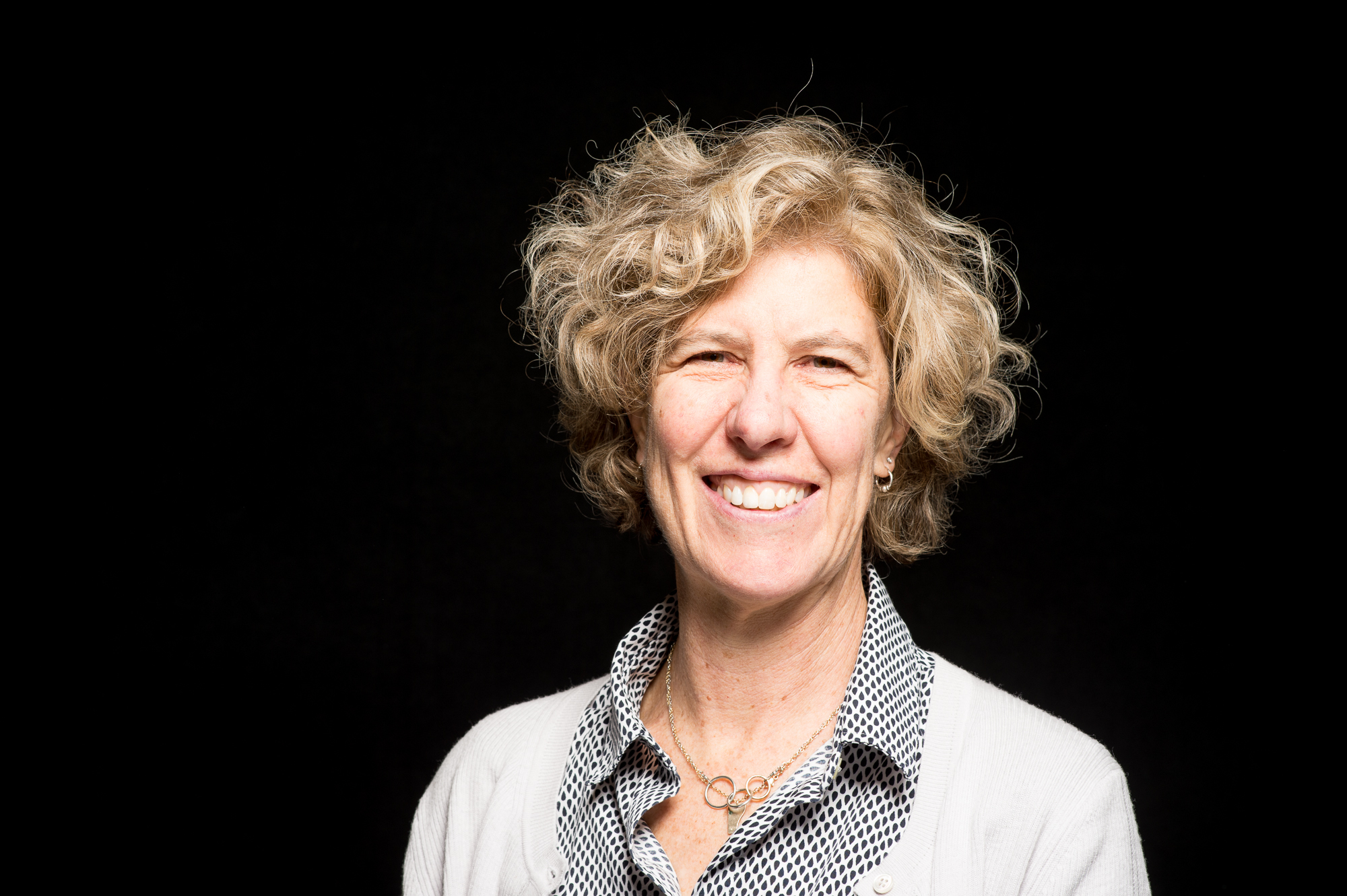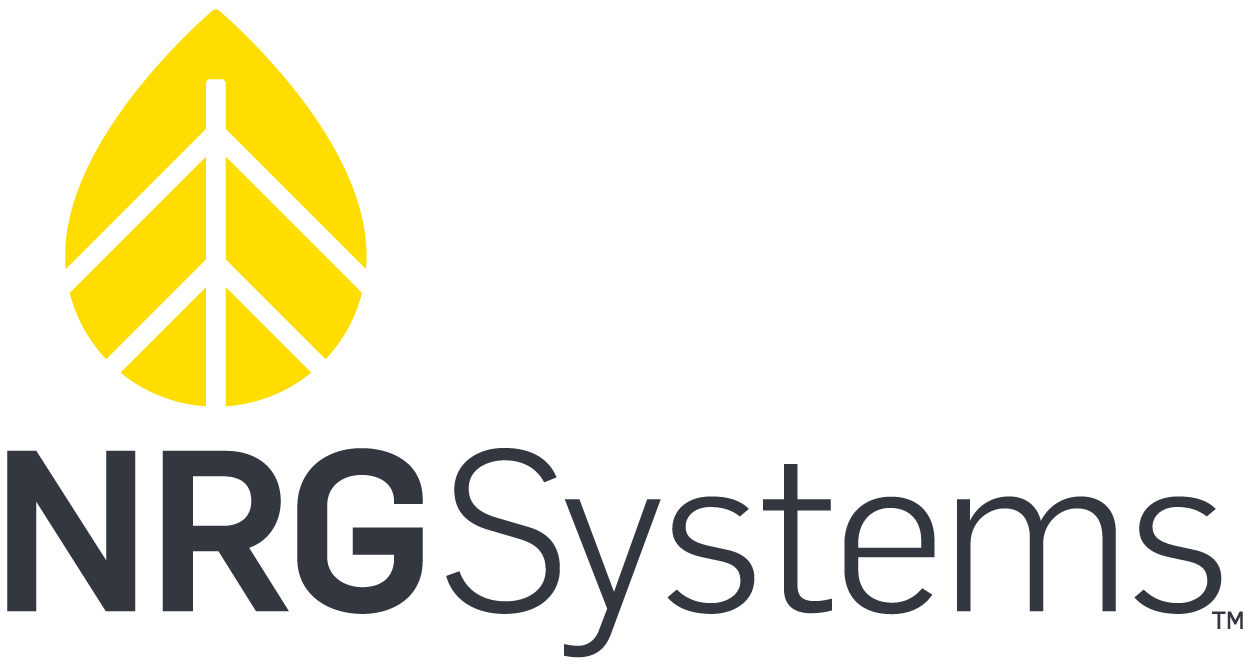 Anna Grady joined NRG Systems' human resources department in 2006, bringing over 20 years of diverse work experience across higher education, manufacturing, youth services, and international development. She serves on NRG's executive team and engages in key topics such as strategic planning, tactical problem solving, leadership development, organizational change, and employee relations. Anna previously oversaw six departments as director of administration for Northlands Job Corps, a U.S. Department of Labor program where young students receive job and life skills training. Prior to that, she served as a clinic liaison manager for Maine, New Hampshire, and Vermont for Planned Parenthood of Northern New England. She also worked for IBM Corporation as a tactical marketing manager. Anna loves to travel and credits her adventurous years as a Peace Corps volunteer as the foundation for many international experiences in Pakistan, Panama, and throughout Africa. She holds an MBA from the University of Vermont and a bachelor's degree in linguistics from the University of Chicago.
Brian Griffith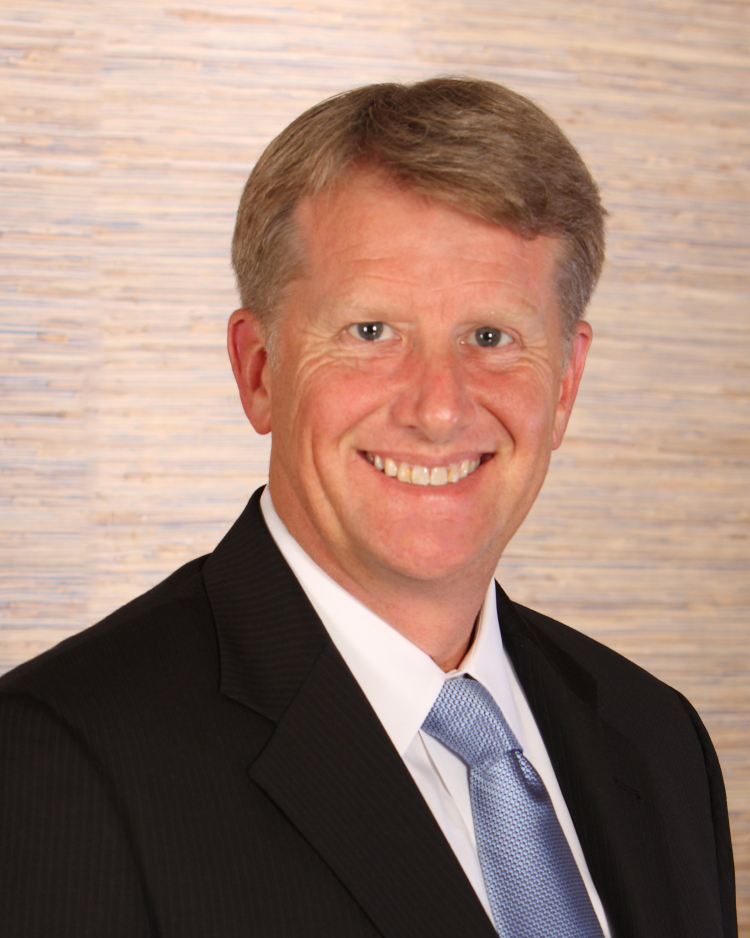 Brian Griffith Chairman of the Board, is the fourth-generation family member to lead Griffith Foods. Brian has worked in the food industry for almost three decades, with more than 20 years of service at Griffith Foods. Throughout his tenure with the company, Brian has held diverse leadership positions within Griffith and Custom Culinary, Inc., a wholly-owned subsidiary, including management roles in Europe, Asia and North America. From 2005 until 2014, he led our teams in the dynamic Asia Pacific markets, served as Vice Chairman and Group President for Central and South America, Asia Pacific, and India – Middle East for Griffith. In 2015, Brian began leading Griffith Foods as Executive Chairman. Over the past four years, he has spearheaded a team to establish form and structure in Griffith's sustainability platform of People, Planet and Performance, and apply it across all business units worldwide. In the coming years, he will continue guiding the organization to develop new shared value opportunities and promote a Purpose-driven strategy that supports the community and preserves the planet while fostering continued successful performance. Brian earned a B.A. in International Political Science from Miami University in Oxford, Ohio, and an M.B.A. from Case Western Reserve University's Weatherhead School of Management.
Al Hammond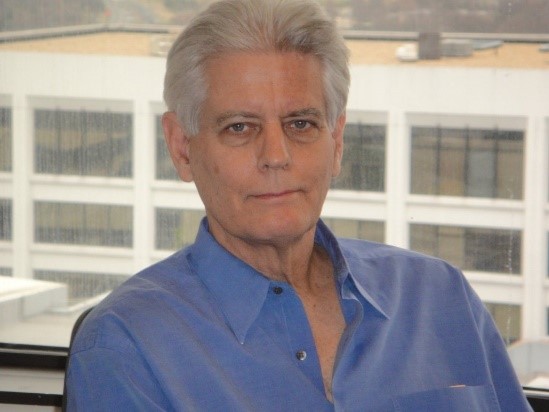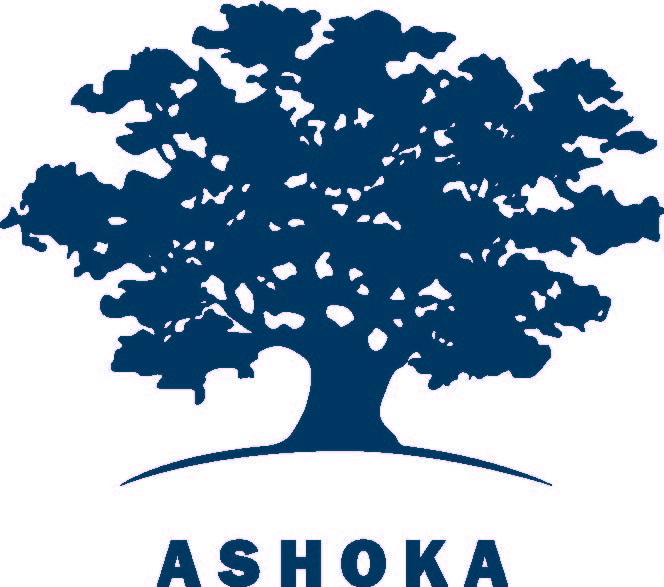 ALLEN HAMMOND is a member of the Leadership Group at Ashoka, the world's largest network of social entrepreneurs, where he heads its global health activities. He is also a serial entrepreneur (6 start-ups), an expert in market-based solutions to poverty, and a global leader in base of the pyramid (BOP) business strategies. Dr. Hammond is also the principal author of The Next 4 Billion, a landmark study of BOP markets and has published extensively in the scientific, policy research, and business literature, including articles in Foreign Affairs, Foreign Policy, the Harvard Business Review, and Innovations. He has served as a consultant to the White House science office, to several U.S. federal agencies, to the United Nations, to a number of major corporations, and to several private foundations. He holds degrees from Stanford and Harvard Universities in engineering and applied mathematics.
Claudia Harner-Jay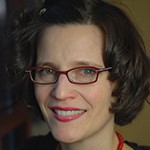 Claudia Harner-Jay is a senior program officer at PATH, a leading global health innovator and international nonprofit organization, based in Seattle, Washington. She manages public-private partnerships to solve global health problems and creates strategies to increase access to innovative health technologies in low-resource settings around the world. Claudia has spearheaded a variety of new initiatives while at PATH. She led the commercialization efforts on the US$ 25 million Bill & Melinda Gates-funded Safe Water Project, and PATH's collaboration with Merck for Mothers to increase access to life-saving maternal health innovations for women. Currently Claudia leads Innovation Countdown 2030, a PATH-led initiative to identify high-impact innovations that can transform global health by 2030. Before joining PATH, Claudia worked as a business development manager at Monsanto Company developing the market for agricultural products in Mexico for small farmers in low resource settings. Prior to Monsanto, she worked at the Harvard Center for International Development with coffee farmers in Central America where her findings and recommendations led to a US$50 million World Bank loan for the coffee industry in El Salvador. Claudia also worked for Nike, Inc. as a marketing associate, and for UBS in Zurich as a banker, where she simultaneously earned a Swiss Banking Diploma. She holds an MBA and MS in environmental policy from the University of Michigan and a BA in international affairs from the University of Puget Sound. She is fluent in both Spanish and German.
Amit Kapoor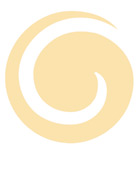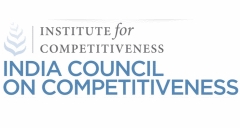 Dr. Amit Kapoor is President & CEO of India Council on Competitiveness; Honorary Chairman at Institute for Competitiveness, India and Editor-in-Chief of Thinkers (Magazine). He is the chair for the Social Progress Imperative and Shared Value Initiative in India and sits on the board of Competitiveness initiatives in Mexico, Netherlands, Italy & France. In addition to being advisor to Thinkers50 and participant with the Global Solutions Network. He is an affiliate faculty for the Microeconomics of Competitiveness & Value Based Health Care Delivery courses of Institute of Strategy and Competitiveness, Harvard Business School and an instructor with Harvard Business Publishing in the area of Strategy, Competitiveness and Business Models. He has been inducted into the Competitiveness Hall of Fame which is administered by Institute for Strategy and Competitiveness at Harvard Business School. Amit is a Ph.D. in Industrial Economics and Business Strategy and has received the Ruth Greene Memorial Award winner for writing the best case of the year, by North American Case Research Association (NACRA). He has been invited by Kennedy School of Government & Harvard Law School, Harvard University; Pennsylvania State University, Stanford University, World Economic Forum to present his views on various issues and themes like strategy, outsourcing and economic development. Amit is the author of India City Competitiveness Report, India State Competitiveness Report, India Manufacturing Competitiveness Report, India State Sustainability Report, Livability Report et al. He is also been a columnist with IANS, Business Insider, Hindu Business Line, Mint, Financial Express, Outlook Business & Governance Now in addition to penning down academic pieces. Based on his work three awards have been constituted within the country titled "State Competitiveness Awards" by Mint & Hindustan Times wherein the Chief Ministers are awarded; City Competitiveness Awards by ABP wherein City Heads are awarded and "Institute for Competitiveness ¬Mint Strategy Awards" wherein the corporates are awarded for their strategic acumen. He chairs the jury and curates Porter Prize in addition to curating events like Competitiveness Forum, Thinkers 50 (India) etc. He tweets @arthsastra and @kautiliya.
Ali Kenney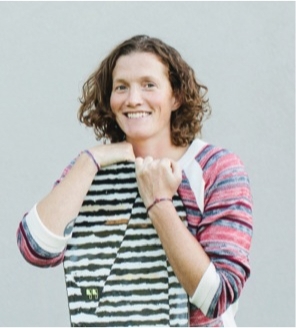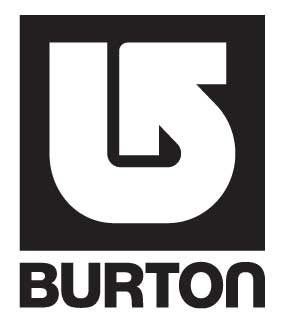 Ali Kenney is the Director of Global Sustainability at Burton Snowboards. She has 8+ years of experience at Burton in numerous positions including in Finance and as the Product Manager of Snowboards. Ali built Burton's Sustainability department from the ground up, and reports directly to Burton co-owner and president, Donna Carpenter. Ali drives the global sustainability strategy and platform for Burton's portfolio of brands - covering social responsibility and human rights in the supply chain, sustainable chemicals management, sustainable sourcing and country risk assessment, sustainable product and packaging strategy, and improving Burton's overall impact on the environment and community. She spearheads many innovation and growth opportunity projects for Burton with outside groups, including exploratory projects with students from Tuck and the UVM MBA program.
Ali has extensive international experience and has traveled and/or worked in over 40 countries, mostly in Asia and Europe. She currently serves on the Sustainability Advisory Council for the Outdoor Industry and is also on the Board of Directors of Vermont Parks Forever. Ali is very active in local government and has served on the Winooski Development Review Board and chaired the city Environmental Board for many years.
Prior to Burton, Ali played semi-professional ice hockey in Denmark and Canada and then coached college hockey at Bowdoin and Brown. Ali received a BA in International Relations- Political Economy of Development from Brown University and an MBA from the University of Vermont. Outside of work, Ali plays whenever she can and has a long list of favorite activities, including snowboarding, backpacking, cycling, surfing, standup paddleboarding, yoga, beach volleyball, gardening and chasing around her four crazy chickens.
Jonathon Koch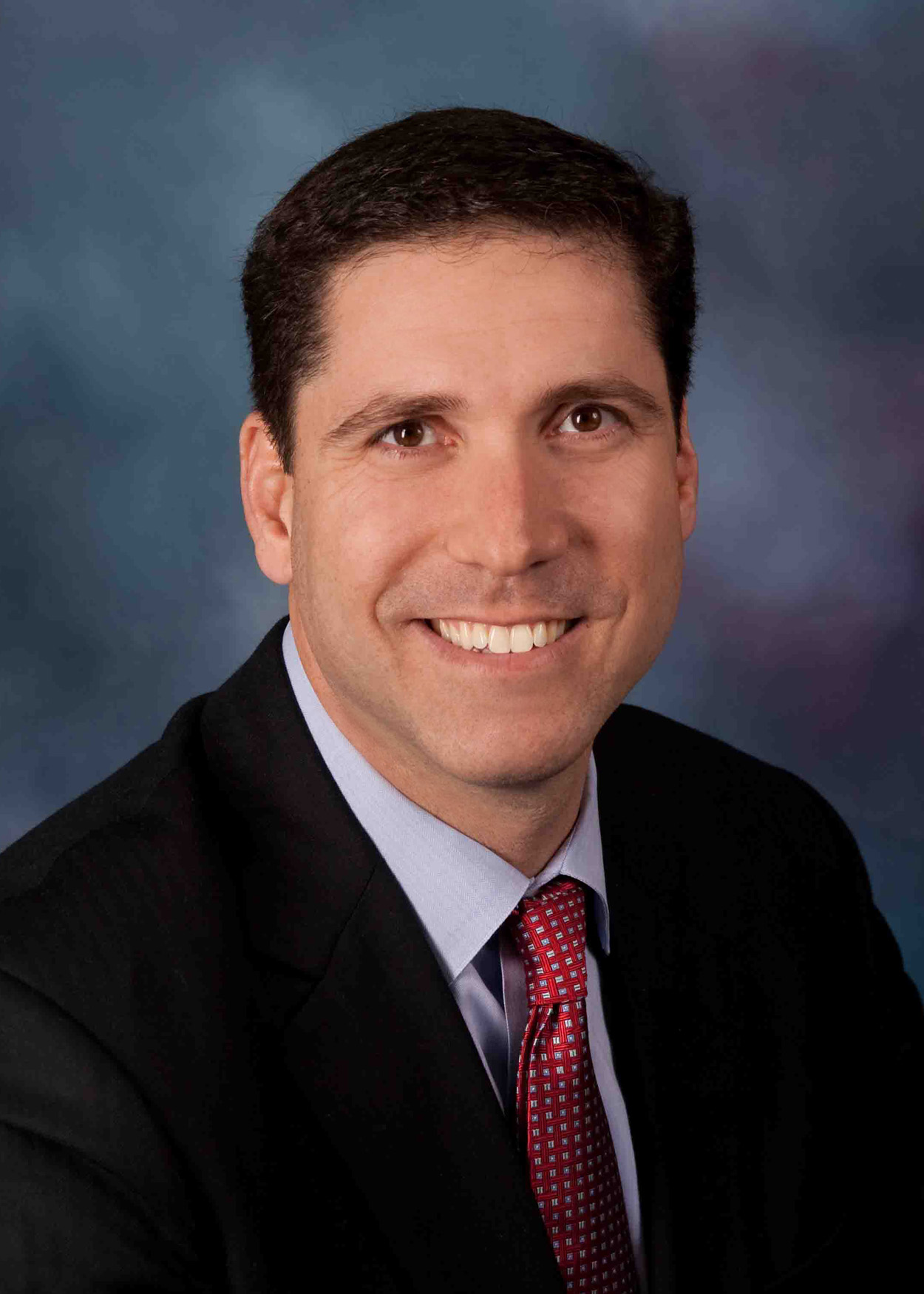 Mr. Koch co-founded US Renewables Group, a private equity fund focused on investing in clean fuels and renewable energy, where he served as a Managing Director at the firm until earlier this year when he became the CEO of Proterro, an industrial biotech company, and oversaw a strategic redirection and turn around effort at the Company until August, 2015. Earlier in his career, Mr. Koch was the founder and CEO of Sundial.com, a leader in provisioning utility services online. Before starting up Sundial.com, Mr. Koch worked at General Electric focused on the acquisition of energy equipment service providers and distributed generation technology. Prior to GE, Mr. Koch worked at Booz, Allen & Hamilton consulting on large M&A transactions in the energy and life sciences sectors and advising the EPA on policy issues in the Superfund, Clean Air and Drinking Water programs.
Mr. Koch served on the Boards of Renewable Energy Group (NASDAQ: REGI); Pipestem Energy Group prior to its sale to Magellan Midstream Partners; Westerly Wind, a wind development company that sold projects First Wind, now owned by SunEdison (NYSE: SUNE); General Compression, an energy storage company; Fulcrum BioEnergy, an advanced biofuel company; OPX Biotechnologies, a biochemicals company sold to Cargill; and Niagara Generation, LLC, a power generation facility.
Mr. Koch completed the Corporate Environmental Management Program (now called the Erb Institute) at the University of Michigan and earned a joint MBA and Masters of Science in Resource Policy. Mr. Koch received a B.A. from Tufts University.
Mr. Koch established the Renewable Energy Scholars program at the Erb Institute and serves on the Advisory Board of the Erb Institute. Mr. Koch is also Board member of the Children's Environmental Literacy Foundation (CELF).
Laurie Lane-Zucker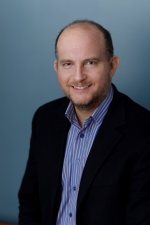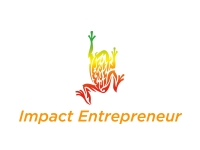 Laurie Lane-Zucker is Founder and CEO of Impact Entrepreneur, LLC, a consulting company that works with blended value companies and impact investors; the Impact Entrepreneur Center for Social and Environmental Innovation, which advances the social entrepreneurship and impact investing ecosystem through education and incubation; and the Impact Entrepreneur Network, which has 16,200+ members in over 150 countries. For nearly 30 years, Laurie has been a "pioneer" (Forbes) and recognized leader in sustainability, social enterprise and education. Laurie was the long-time Executive Director of the international environmental organization and thought leading magazine, Orion, as well as founder of a global environmental citizenship think-tank and one of the world's first, "Founding" B Corporations, which was the first company to complete a transaction on a designated impact investing exchange (Mission Markets).

Laurie is a systems-thinker and movement builder, having co-founded the place-based education movement and established the first network of environmental and social justice organizations in the United States (Orion Grassroots Network). Laurie is also the publisher, editor and introduction-writer of a number of bestselling and award-winning books by such celebrated authors as Wendell Berry, Terry Tempest Williams, Barry Lopez and David James Duncan, as well as the author of numerous articles on sustainability, social change, entrepreneurship and impact investing. Laurie has spoken and mentored at a number of leading educational institutions (i.e. MIT Sloan, Middlebury Institute for International Studies, UMass Isenberg) and is a frequent speaker at conferences (i.e. Bioneers, Sustainatopia, OPAL and IVY Wealth Forums). He did his undergraduate studies at Middlebury College and the University of Edinburgh, and his graduate work at Columbia University and the Bread Loaf School of English.
Paul Laudicina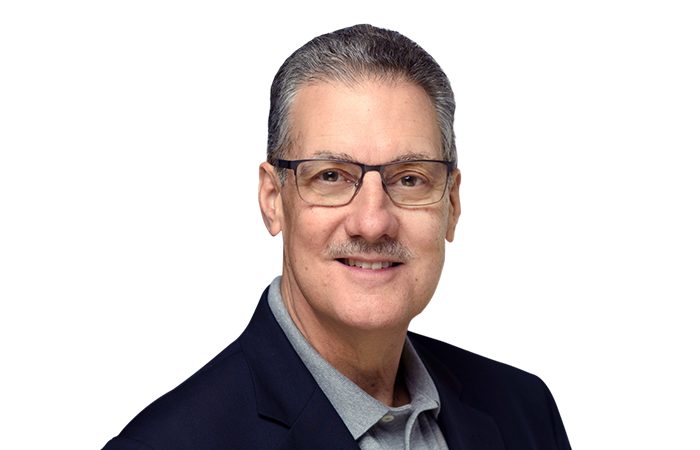 Paul A. Laudicina is partner, chairman emeritus of A.T. Kearney, and chairman of the firm's Global Business Policy Council (GBPC). He served as A.T. Kearney's managing partner and chairman of the board from 2006 to 2012, taking on this role after the firm regained its independence through a management buyout. During his tenure, he guided A.T. Kearney through an extraordinary turnaround, recording consistent double-digit growth and expanding its global footprint by 30 percent to include offices in nearly 40 countries. Against the "prevailing wisdom" of the time, he committed the firm to become the first carbon neutral global consulting firm, making good on that promise on schedule during his first term as CEO.
He is also the founder and chairman of the firm's Global Business Policy Council, a forum of CEOs and thought leaders focused on assessing global strategic opportunities and risk management. With more than 30 years of global consulting experience, Paul has worked with leaders of corporations and governments across a broad range of strategic, corporate, and public policy issues. He has also managed many of the firm's most important institutional relationships and was named to Consulting Magazine's annual ranking of the Top 25 Most Influential Consultants in 2005 and again in 2007.
Paul is the author of a number of articles and books on global strategic issues, including Beating the Global Odds: Successful Decision Making in a Confused and Troubled World (Wiley, 2012) and World Out of Balance: Navigating Global Risks to Seize Competitive Advantage (McGraw-Hill, 2005), also published in six other language editions. He also writes a column for Forbes.com.
Before joining A.T. Kearney in 1991, Paul was a vice president and director with SRI International, the former Stanford Research Institute. He also served as legislative director to then U.S. Senator Joseph R. Biden, Jr. and in a strategic planning role for a major global energy company.
Paul is a director and fellow of the International Academy of Management, and a member of the National Association of Corporate Directors and the Council on Foreign Relations.
Andrew Mangan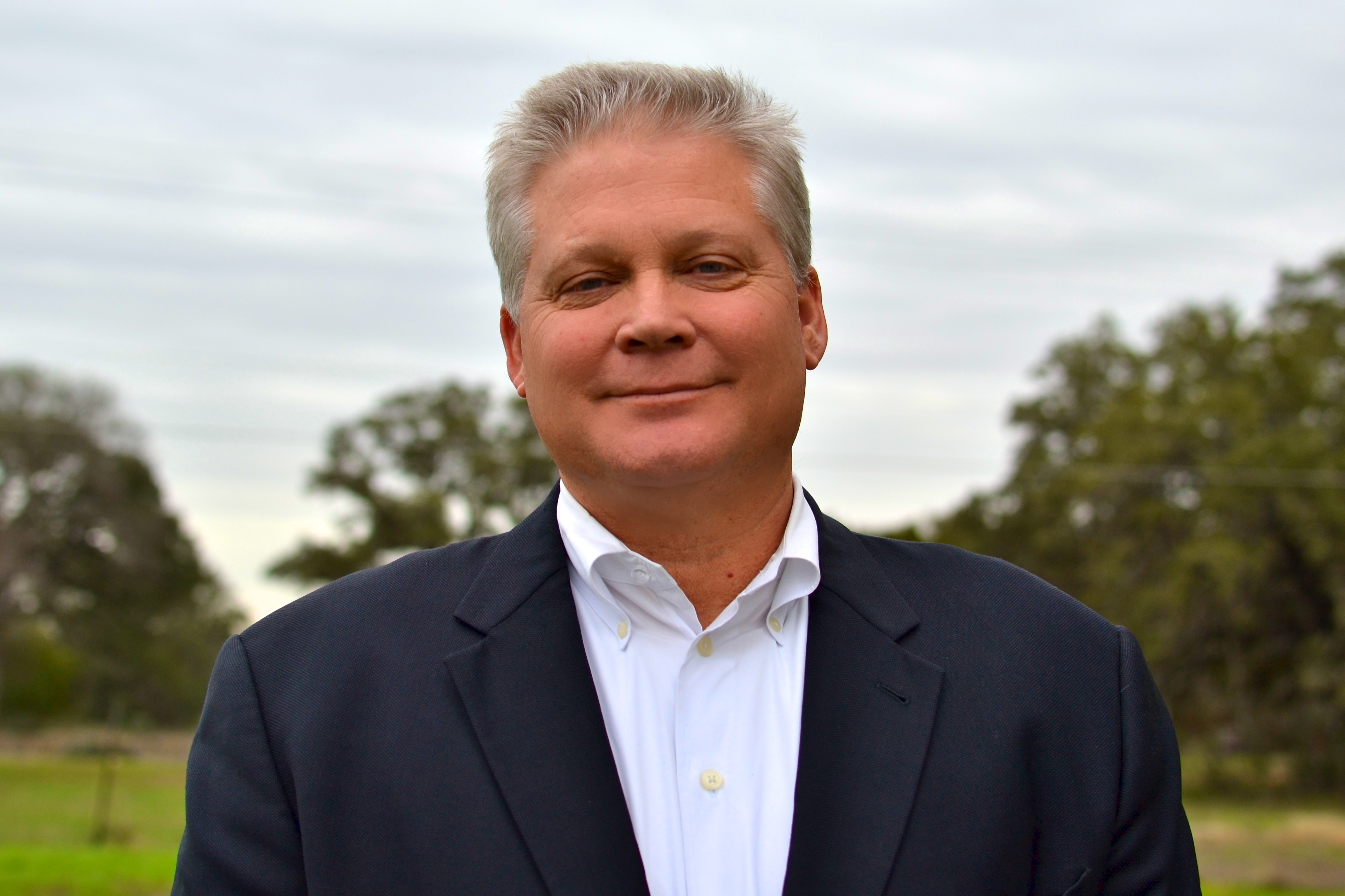 Andrew Mangan is co-founder and executive director of the United States Business Council for Sustainable Development, a non-profit association of businesses launched in 1992 that harnesses the power of collaborative projects, platforms and partnerships to develop, deploy and scale solutions to ecosystems, energy, materials and water challenges.
The US Business Council is one of 65 national business councils worldwide that are associated with the World Business Council for Sustainable Development, a CEO-led organization of forward-thinking companies that galvanizes the global business community to create a sustainable future for business, society and the environment.
Mr. Mangan received a master's degree from the Columbia University Graduate School of Journalism, where he also attended the School of International Affairs as an International Fellow. Prior to organizing the Business Council he served as deputy commissioner for natural resources with the Texas General Land Office, worked as a congressional correspondent for the Associated Press, and commercially fished salmon in Southeast Alaska.
Erin Meezan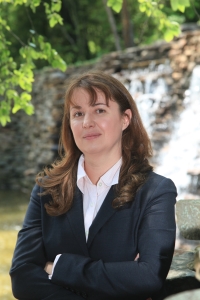 In 1994, modular carpetmaker Interface shifted the vision and focus of its manufacturing to becoming a sustainable and ultimately restorative enterprise. This transformational shift changed the companies processes, products, but also its people. A by product of the new thinking that this sustainability focus ushered in was a new way of doing business, a changed culture that took hold in all levels of the company from management teams to factory employees. Interface has acknowledged the importance of this unique culture of sustainability in driving innovation and retaining and attracting talented employees.
As Vice President of Sustainability for Interface, Erin gives voice to the company's conscience, ensuring that strategy and goals are in sync with the aggressive sustainability vision established almost 20 years ago. She leads a team that provides technical assistance and support to the company's global business, addressing sustainability at all levels– from operations and management, to employees and customers, and in policy forums. And she also keeps a finger on the pulse of the company's transformed culture, a by product of sustainability thinking that has been critical in driving innovation and retaining and attracting talented employees. Erin and her team are focused on nourishing and reinforcing the unique culture, and also on documenting its evolution. Erin is a frequent lecturer on sustainable business to senior management teams, universities and the growing green consumer sector. She has spoken at a variety of conferences and forums including: Bioneers, Greenbuild, SXSW, Businesses for Social Responsibility and others. Erin is a magna cum laude graduate of the Vermont Law School, where she earned her Masters Degree in Studies in Environmental Law and her Juris Doctor degree.
Rob Michalak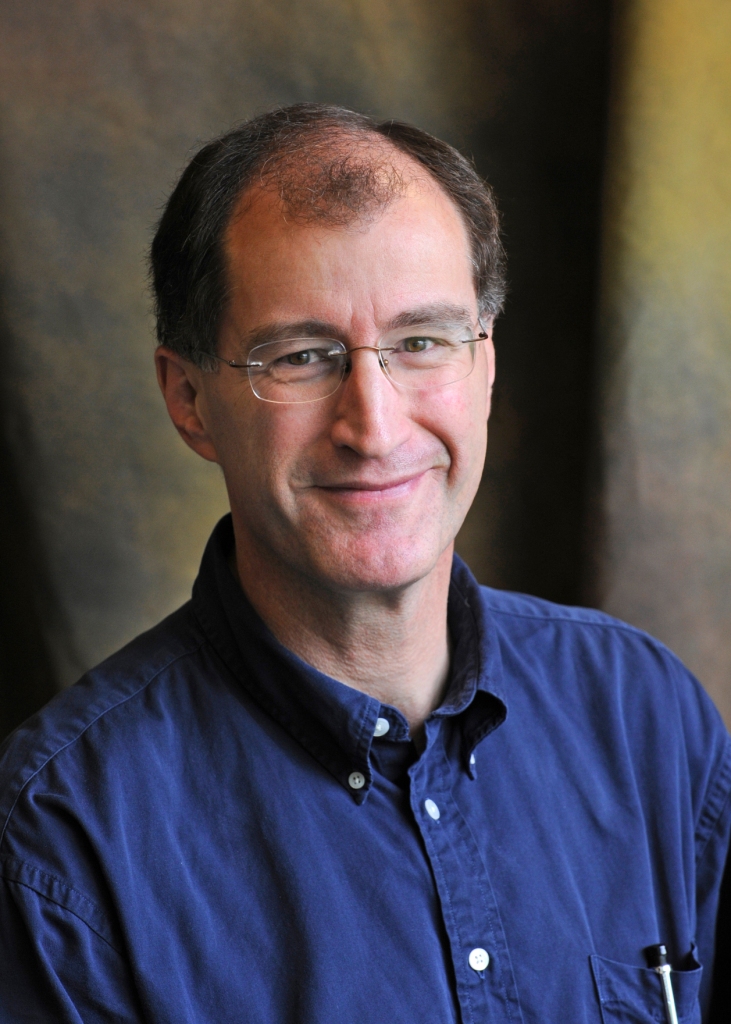 Rob Michalak is the Global Director of Social Mission for Ben & Jerry's. Rob sits on Ben & Jerry's Global Leadership Team and is the lead advocate at Ben & Jerry's to keep its Social Mission vigorous and in balance with the company's Product Mission and Economic Mission. Ben & Jerry's Social Mission works to create innovative ways that the business can apply its many resources to achieve positive social change in the world and make progress on the company's sustainable corporate concept of "linked prosperity," which is the ambition that as the company prospers, its stakeholders prosper too.
"We work to advance our model of linked prosperity by constantly exploring a systems-based approach throughout our entire value chain in designing innovations that can deliver positive social, economic and environmental change," Michalak said.
Rob has been with Ben & Jerry's twice. His first role at the company was as its PR Czar from 1989-1998. He came back to the company to serve as its Social Mission Director starting in 2006. Before that, and in between his Ben & Jerry's days, Rob worked in broadcast media holding a variety of jobs in news, public affairs and independent productions.
Hinda Miller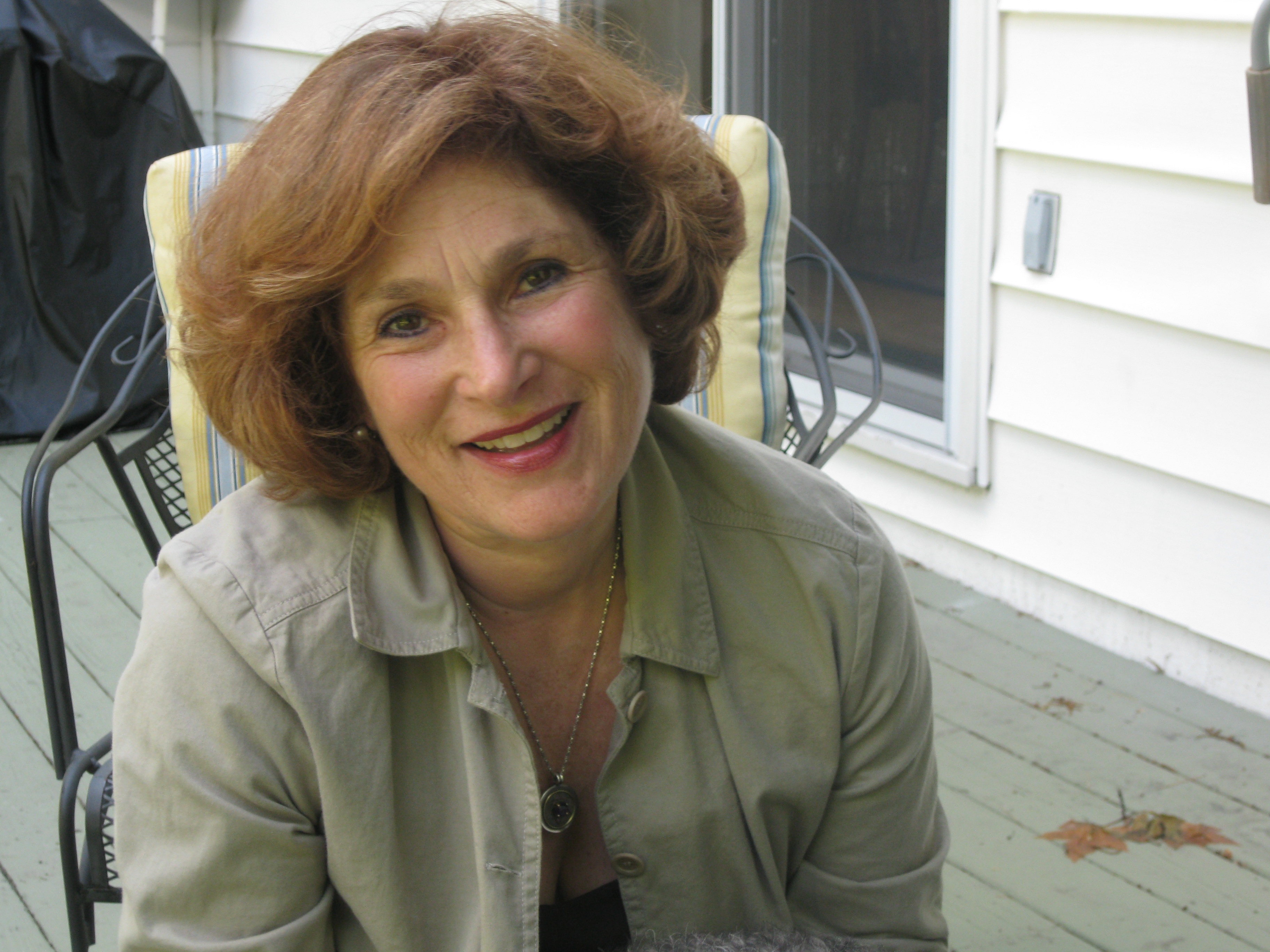 Founder of Sultana Group, Hinda just completed 10 years of service in the Vermont State Senate where she championed the creative/ local/ sustainable economy, complementary healthcare, and social change. She currently sits on the board of Keurig-Green Mountain as Chair of the Sustainability committee. Ms. Miller co-founded Jogbra, Inc., in 1977, the original maker of the "jogbra" women's sports garment. The original Jogbra is part of collections at the Smithsonian Institute and Metropolitan Museum of Art. She served as President of Jogbra, Inc., until company was purchased by Playtex Apparel and continued her leadership as President of Champion Jogbra, a division of Sara Lee Corp.
Robert Miller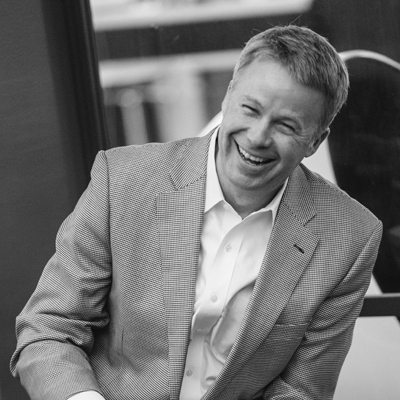 Robert Miller is President and Chief Executive Officer for VSECU, a member-owned cooperative and not-for-profit credit union in Vermont. VSECU serves over 60,000 members with nearly $700 million in assets, 170 employees, and 9 branch locations statewide. Rob started his career with Citibank in New York and Chicago. He then relocated to Vermont, and worked for the Vermont Department of Economic Development where he was ultimately appointed Commissioner by Governor Howard Dean. Prior to joining VSECU, Rob spent over a decade in the institutional investment management industry. He led Dwight Asset Management's (now Goldman Sachs Asset Management) fixed income business development efforts targeting the pension, foundation, and endowment markets; as well as their entry into the 3rd party insurance asset management space. Subsequently, Rob served as Head of Global Business Development for Conning, a global insurance asset manager and risk management consultant and software developer. Rob currently serves on the Board of Directors for Capstone Community Action, Energy Action Network, Vermont Center for Emerging Technologies, and Vermont Council on Rural Development. Rob possesses a Bachelor of Arts in Political Science from the University of Vermont. He is a graduate of The Vermont Leadership Institute, a program of the Snelling Center for Government. And he is currently working towards his Certified Chief Executive (CCE) designation through the Credit Union Executive Society (CUES). Rob resides in Shelburne, VT with his wife and 2 daughters. He enjoys spending time with family and friends, running, traveling, and discovering new experiences. You can follow Rob @robmiller802
Robert Morier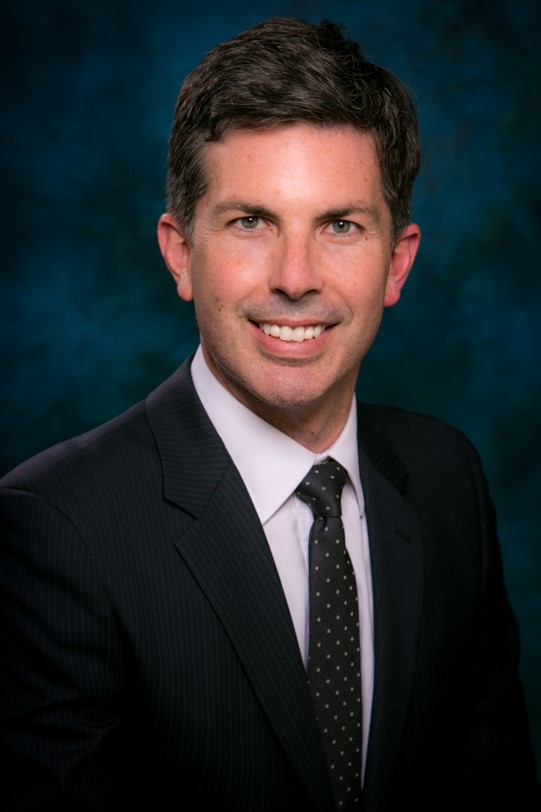 Robert Morier is Senior Vice President and Head of Sales & Marketing for the FIS Group. Philadelphia-based, FIS Group is a minority and women owned asset management business focusing on a variety of asset classes including Emerging and Frontier Market Equity, Non US Small Cap and Global Equity Strategies. FIS Group has a strategic commitment to sustainable investments as an integrated part of their approach to asset management. FIS Group was built on the foundation of providing equal employment opportunities and diversification among our staff and investments.
Previously Robert was Managing Director and Head of North America for Global Evolution. Global Evolution is a Denmark-based emerging and frontier markets fixed income asset manager focusing on ESG integration and impact investing. Prior to Global Evolution, Robert was the Director of Institutional Business Development at ClearBridge Investments and Indus Capital respectively where he was strategically involved in ESG and sustainable investments. From 2002-2012 Robert was responsible for business development and client service for Artio Global Investors (formerly Julius Baer Investment Management), where he established the firm's first European presence in London. Robert began his career with Greenwich Associates as Senior Research Analyst with a focus on the global financial sector. Robert has been working with global emerging and frontier market investments for over eighteen years across traditional and alternative fixed income and equity strategies.
Robert resides in Philadelphia with his wife Sarah who he met in Burlington where they both attended the University of Vermont. Robert holds a BA in History. He enjoys spending his summers in Wildwood Crest NJ, surfing, traveling, and getting back to Vermont as often as possible.
Monique Oxender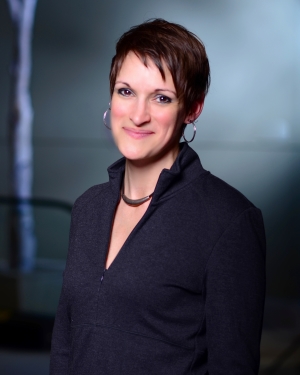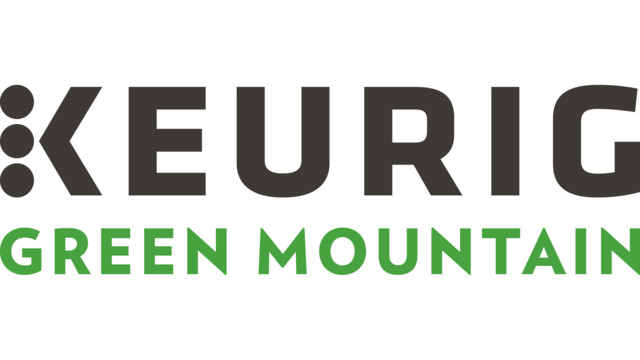 Monique Oxender leads Keurig Green Mountain, Inc. efforts to Brew a Better World. Monique joined Keurig Green Mountain in 2012 and has navigated a path for integrated sustainability management during the recent period of growth and change. Her journey, which is informed by a multitude of internal and external stakeholders, brings her to the intersection of sustainability and business, the place where she sees the most potential to deliver societal benefit and create business value. Prior to joining Keurig Green Mountain, she spent eight years with Ford Motor Company where she designed and developed a leading supply chain sustainability program spanning the company's $65B buy from 60 countries. Issues under her responsibility included human rights, indirect carbon and water footprints, and raw material transparency. In addition, she served as Chair of multiple industry workgroups for the Automotive Industry Action Group (AIAG) and represented Ford on United Nations Global Compact, US State Department, Department of Labor and OECD advisory groups. With a background in secondary education and sustainability, Monique has an MBA and an MS from the University of Michigan.
Robert Phillips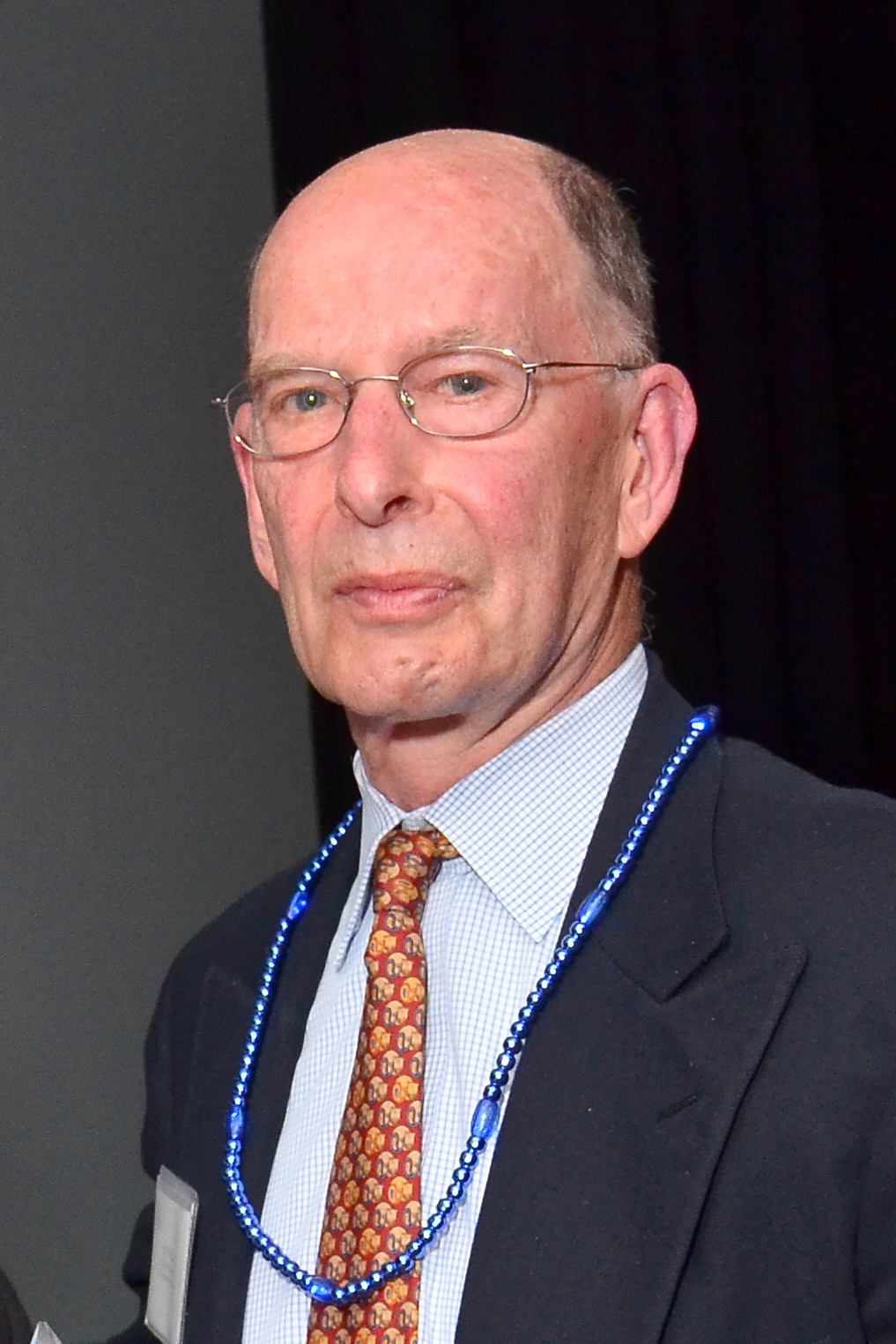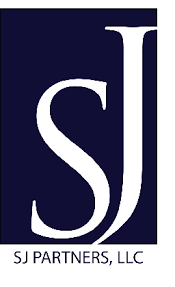 Bob Phillips is an SJ Partners operating partner and serves on the Board of Directors of Osmotics LLC Skincare, a portfolio company where he is also an investor. He previously served in a similar capacity with European Soaps LLC. He is also a Senior Advisor to United World Sports, a rugby media and equipment company. He recently became an investor and Senior Advisor to Ogee Organic Skincare.
Bob was a Managing Director of The Clarecastle Group a New York City based marketing company specializing in personal care products where he served as President and CEO of Royall Lyme Bermuda. He was also Senior Advisor to Peter J Solomon Company.
From 1988 to 2000, Mr. Phillips was with Unilever NV&PLC where as a member of the Board of Directors he served as both the President of the North American Business Group and Worldwide Coordinator of Personnel Care Products. During his tenure at Unilever, he was also Chairman of Unilever Prestige Products including Elizabeth Arden and Calvin Klein and served as President of Arden. Prior to joining Unilever, he held a number of marketing and executive positions at Chesebrough-Ponds Inc. including President/COO. Upon the acquisition of Chesebrough by Unilever in 1988, he served as President of that unit until 1992.
From 1979-1981 he launched a music distribution company, The General Entertainment Company in partnership with Nabisco. Subsequent to that, Bob was President of the Clairol Division of Bristol Myers.
Mr. Phillips received a BA from Dartmouth College, a MBA and a MA from Columbia University. He served on active duty in the US Army rising to the rank of 1st Lieutenant.


Iqbal Quadir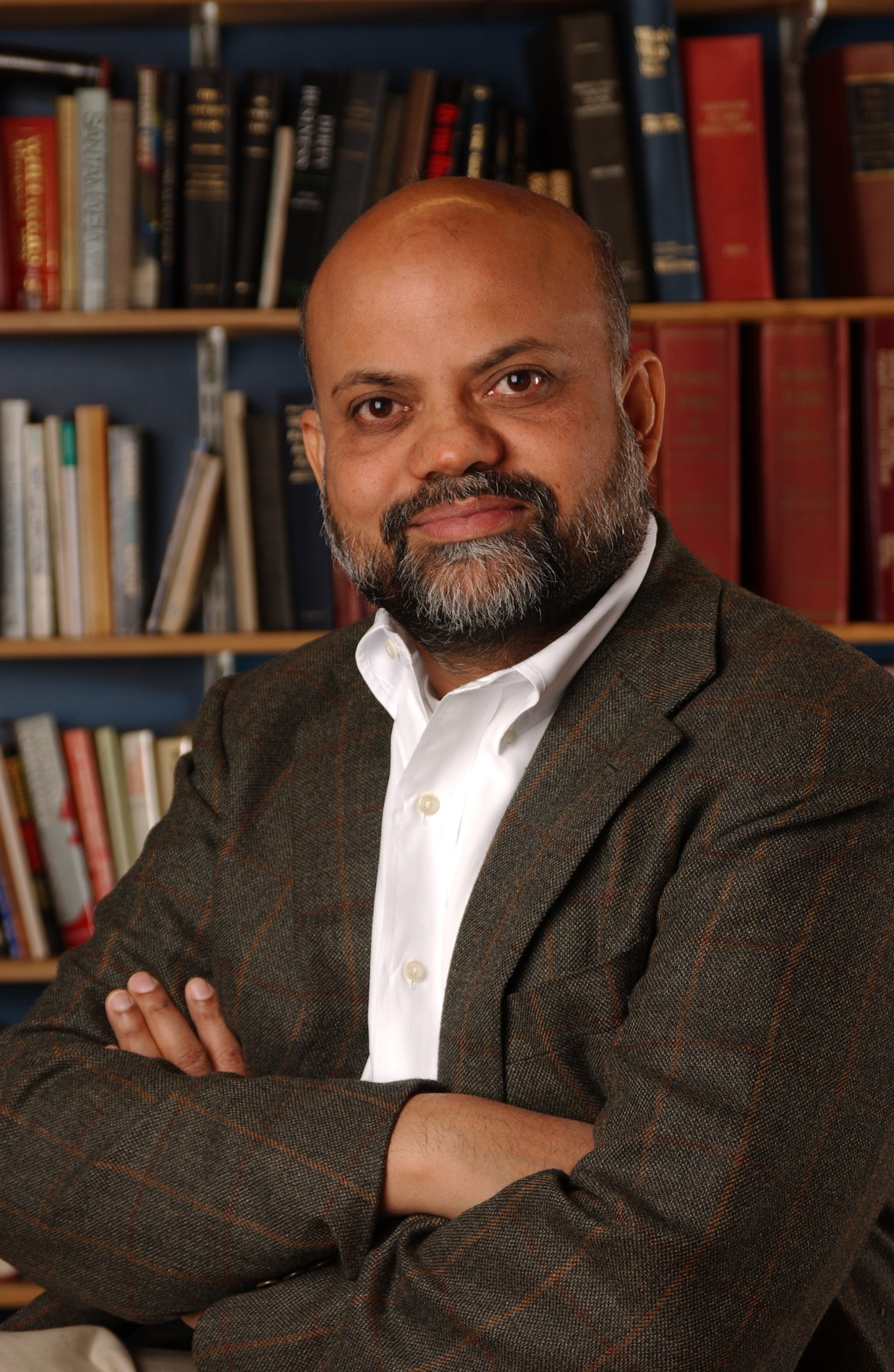 Iqbal Quadir is a pioneer in creating inclusive ventures in low-income countries. In the 1990s, he founded Grameenphone in Bangladesh; it now has 50 million customers. Subsequently, he helped found bKash; bKash, with 17 million customers, is dramatically improving financial inclusion in Bangladesh. With this inclusive philosophy in mind, in 2005 Quadir cofounded Innovations, an MIT Press journal, and in 2007 he founded the Legatum Center at MIT. The Center has already trained 200 MIT students who aspire to create for-profit enterprises promoting prosperity in low-income countries.
Quadir's work and thinking has been cited in over 70 books. He has published in the Financial Times, Forbes.com, Harvard Business Review, Science, Nature, Newsweek, and The Wall Street Journal. He holds an MBA and MA from the Wharton School, University of Pennsylvania, and a BS from Swarthmore College. He has received two honorary doctorate degrees and other honors for his work.
Donald Reed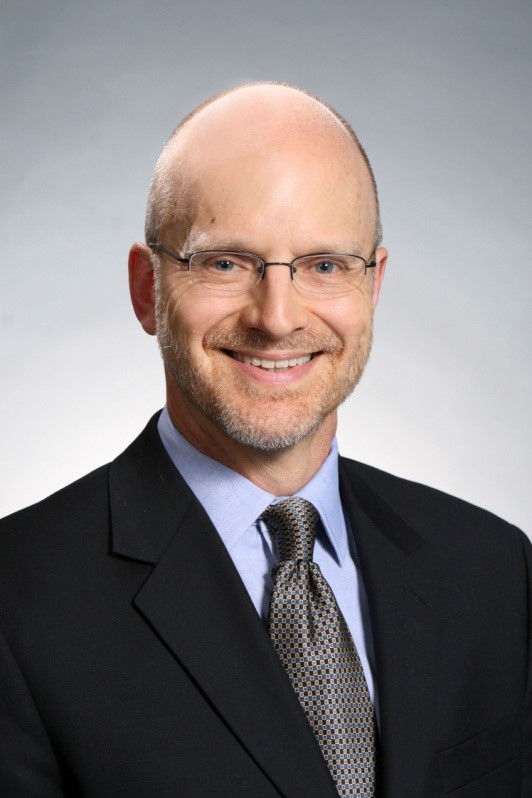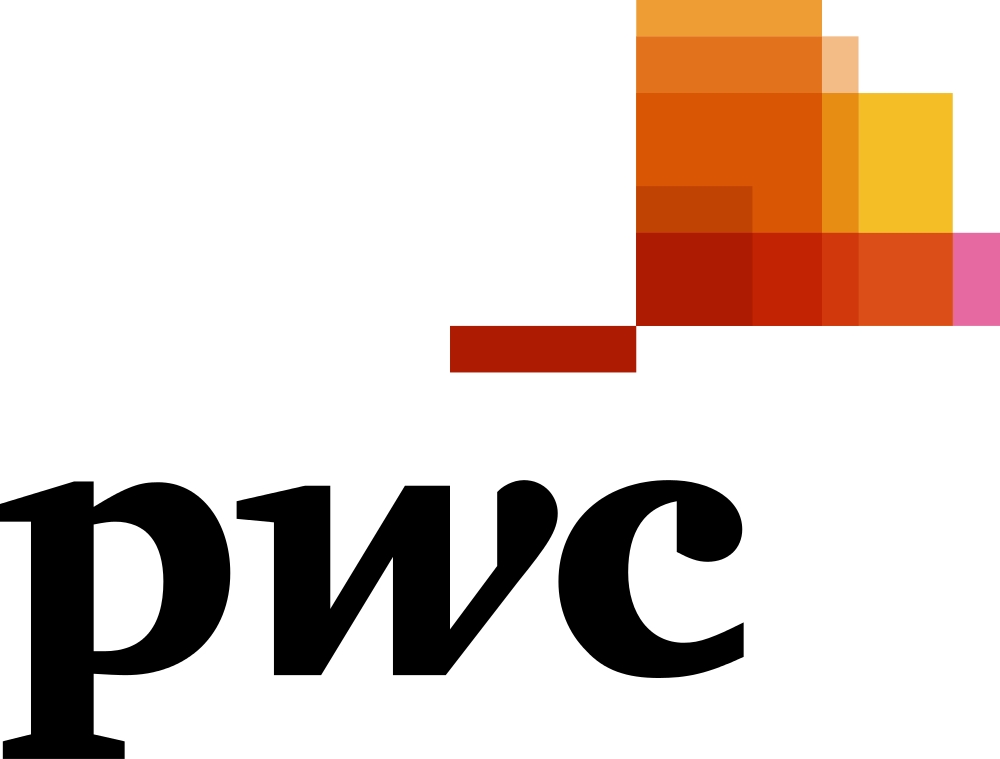 A Managing Director in PwC's US Sustainable Business Solutions practice, Don has 17 years of experience helping operating companies, asset managers, and financial institutions develop and implement sustainability strategies that create business value by growing revenue, enhancing brands, improving operating efficiency, and managing risks.
He helps asset owners and managers improve risk-adjusted returns by integrating sustainability analysis into their decision-making process across their investment policy, asset allocation, investment selection, active ownership, portfolio management and exit disciplines. Don joined PwC in 2009 with the acquisition of Sustainable Finance Ltd.
Don is co-author of "Resilience: Sustaining the supply chain" published by PwC and "Single Bottom Line Sustainability" published by Ecos Corporation, and author of "Stalking the Elusive Financial Case for Corporate Sustainability" and "Green Shareholder Value-Hype or Hit?" published by WRI.
A Chartered Financial Analyst, Don has an AB degree in Political Economy from Princeton University and an MBA in Finance from the Stern School at New York University.
Antonio Ribeiro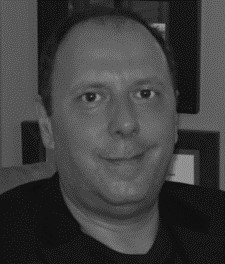 Antonio Ribeiro is the Sales Operations Director for PepsiCo Americas Beverages – Latin America. Antonio was born and grew up just outside Lisbon, Portugal where he studied Economics at the University of Lisbon. In 1989 Antonio moved to the Middle East where in 1991, after Operation Desert Storm, he joined the PepsiCo Franchise Bottler in Kuwait. From 1991 to 1998 Antonio took various sales roles with the bottler and in 1998 moved to PepsiCo first as a third party contractor until 2000 and then as Marketing Equipment Manager for the Middle East, North Africa and Pakistan until 2002, Customer Operations Manager from 2002 until 2005 and Sales Operations Director since then. Antonio is based at PepsiCo Latin America Headquarters in Miami, Florida.
Martin Wolf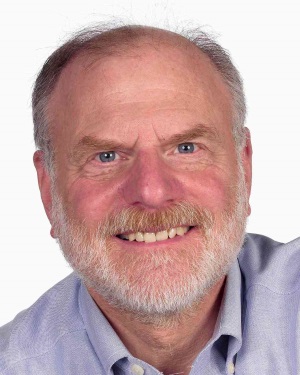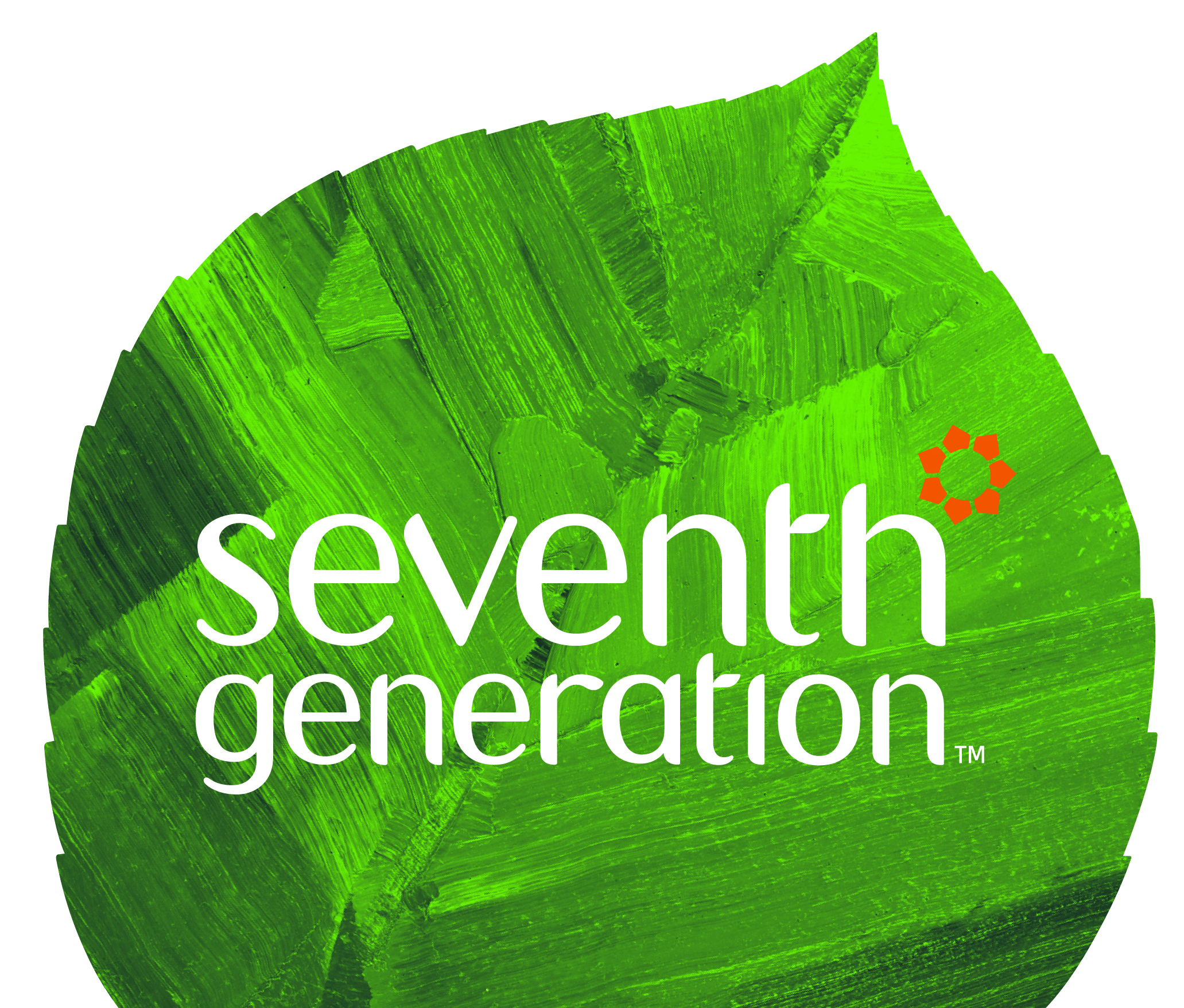 Mr. Martin Wolf is the Director of Sustainability & Authenticity at Seventh Generation, Inc., a manufacturer and distributor of ecological household and personal care products. He is responsible for assuring the sustainable design of products at He is also responsible for designing and implementing a sustainable business model, and creating a more sustainable system of commerce.
Mr. Wolf brings over 40 years of experience in industrial and environmental chemistry to his work, starting with environmental fate and metabolism studies for agricultural chemicals, followed by studies of the occurrence of hazardous chemicals in the environment, conducting life cycle studies of product systems, and designing more sustainable household cleaning products.
In addition to his work for Seventh Generation, Mr. Wolf has served as the Vice Chair and Chair of the Sustainability Committee (2010-2015), and as the Vice Chair and Chair of the Strategic Advisory Committee (2007-2011) of the American Cleaning Institute (formerly the Soap & Detergent Association). He was appointed a Fellow of the Aspen Institute, Environmental Forum in 2006, and received an EPA Region 1 Environmental Merit Award in 2011. In 2013 Mr. Wolf was appointed by the National Academy of Science to the Committee on Design and Evaluation of Safer Chemical Substitutions, and in 2015 he won the Elva Walker Spillane Distinguished Service Award of the American Cleaning Institute.
Mr. Wolf holds an M.A. in Chemistry from Yeshiva University (New York) and a B.S. in Chemistry from Worcester Polytechnic Institute (Massachusetts).
Robert Zulkoski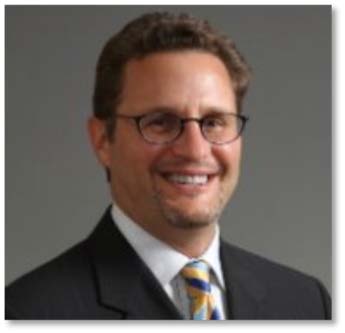 Mr. Zulkoski has been an investment manager since the early 1980's, and as general partner invested over US$5BN of fiduciary capital over the past several years. Mr. Zulkoski has built a number of large-scale fund management businesses and has played a lead role in a number of other successful business start-ups as a personal investor, advisor and/or board member. The majority of Mr. Zulkoski's current activities are focused on social impact investment projects or initiatives.
In this regard, Mr. Zulkoski is currently Chairman and Managing Partner of Vermont Works, Chairman of Laurasia Capital Management (Singapore), a member of the board of directors of Talana Asset Management (South Africa), Chairman of Greenlots (USA), and a member of the board of directors of Maiyet (USA). In addition, Mr. Zulkoski is an active member of the Clinton Global Initiative with several active commitments to action.
Most recently Mr. Zulkoski has been part of the investment and leadership team overseeing the redevelopment of the iconic Nevele Resort in Ellenville, NY. When completed, the Nevele Resort & Spa and the Nevele ProSport Campus will be the premier youth sports destination in the Northeastern United States and the premier group/event destination in New York State. The Nevele redevelopment is a prime example of a public/private collaboration representing a strong profit opportunity as well as the generation of enormous positive social impact measured in the promotion of youth health and welfare, and job creation in the economically depressed Hudson Valley/Catskill region of New York State.
In his last operating executive role, Mr. Zulkoski was Managing Director and Head of Asia Special Situations and Real Estate Investments for Oaktree Capital Management, a US$80BN+ fund manager. While at Oaktree, Mr. Zulkoski's team was voted by peers as the "Best Special Situation Manager" and "Best Distress Manager" in a 2009 vote sponsored by Private Equity International Magazine. Prior to Oaktree, Mr. Zulkoski was the Chairman and Chief Executive Officer of Pangaea Capital Management, which he founded and subsequently sold to Oaktree in 2007 after building Pangaea into an organization with five offices and nearly US$2 billion of assets under management.
Before establishing Pangaea, Mr. Zulkoski was Founding Principal and Chief Executive Officer of Colony Capital Asia Pacific, where he oversaw the expansion of CCAP from a one person, one office start-up to a 150-person, six office business with in excess of US$2 billion of assets under management. Prior to CCAP, Mr. Zulkoski was a Founder and Executive Director of Oakwood Asia Pacific ("OAP"), a start-up focused on developing a leading serviced apartment management company, where Mr. Zulkoski contributed to OAP achieving the position as the second largest serviced apartment management firm in Asia. Early in his career, Mr. Zulkoski was employed by GE Capital, a wholly owned subsidiary of the General Electric Company (US). He held several positions while at GE Capital, most recently as a Managing Director and Head of Asia Real Estate Investment and Financing. Mr. Zulkoski started his professional career in New York City at Kidder, Peabody & Co where he held several positions, the last as Vice President Real Estate Capital Markets.
Mr. Zulkoski is a full-time resident of Charlotte, VT., and he and his wife are patrons of numerous local philanthropic entities.