Dr. Sharma became the Dean of the Grossman School of Business on July 1, 2011. During his tenure, he has been responsible for significant fundraising for the naming of the school as the Grossman School of Business in 2015, 7 new chaired professorships, the doubling of the business school building Kalkin Hall with the addition of Ifshin Hall which was completely funded by alumni, a new Sustainable Innovation MBA Program that is ranked #1 in the US and #4 globally, student scholarships, the creation of a student success center that advises, supports and provides career services for placement success of students. The undergraduate curriculum has also been revamped as a matrix of concentrations and themes that has led to a 23% improvement in selectivity, higher quality students while substantially increasing enrollments.
Dr. Sharma came to UVM with a unique background in both: academic and the private sectors. He has over 16 years of senior management experience with international corporations and more than a decade of proven leadership within higher education.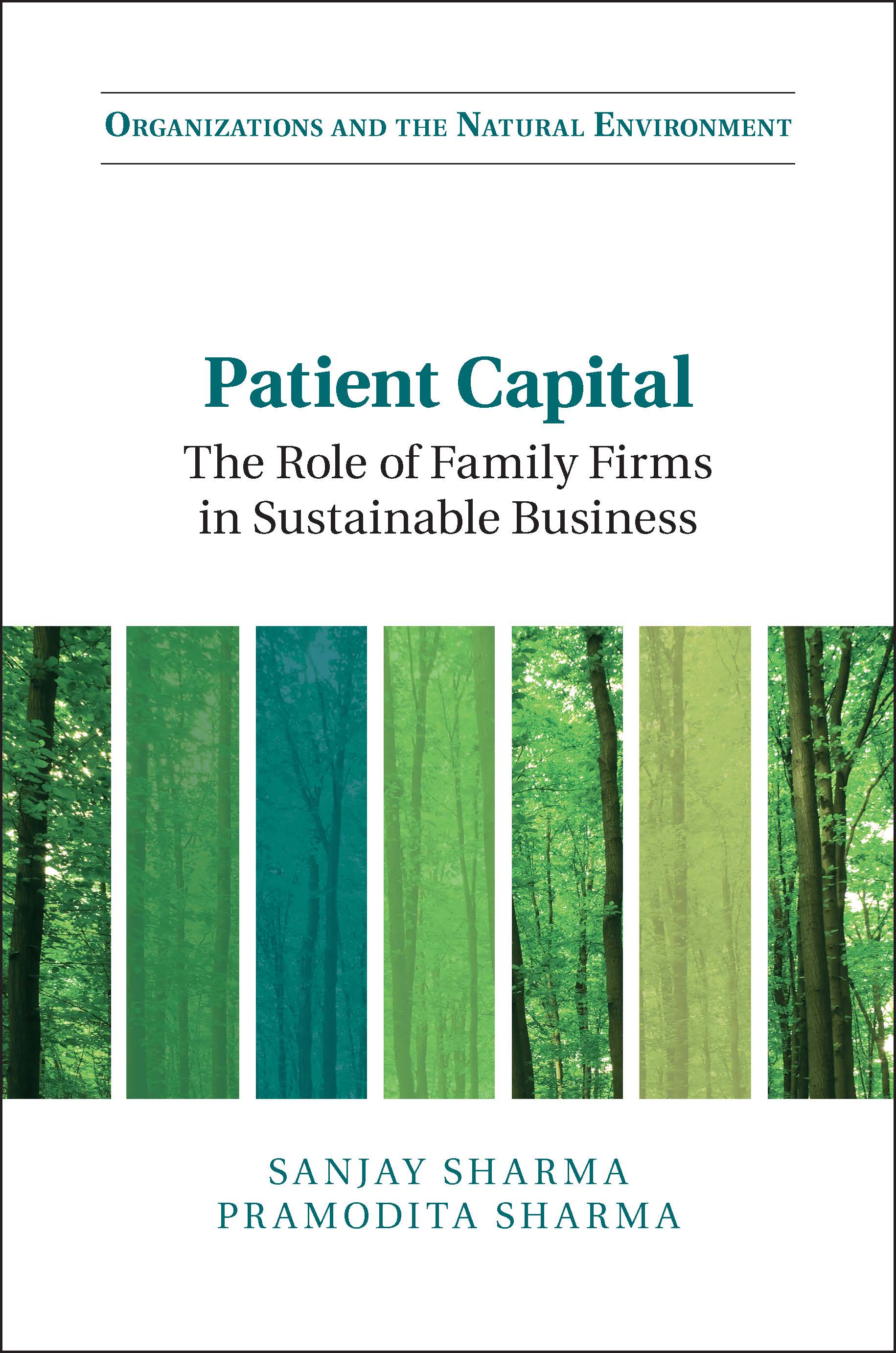 A Fulbright Scholar, Dr. Sharma has won several competitive research grants and has expertise in corporate environmental strategy, corporate sustainability, competitive strategy, stakeholder engagement and organizational innovation. His research has been widely published in top management journals including the Academy of Management Review, Academy of Management Journal, Academy of Management Executive, Academy of Management Discoveries, Strategic Management Journal, and Journal of Marketing, among others. He has written and co-edited 9 books on corporate sustainability. His book written for scholars and practitioners titled Competing for a Sustainable World: Building capacity for Sustainable Innovation published in 2014 was the runner up for the Best Book on Organizations and the Natural Environment Award at the Academy of Management in 2015. His new book (co-authored with Pramodita Sharma) Patient Capital: The Role of Family Firms in Sustainable Business was released by the Cambridge University Press in 2019.
He has won several prestigious awards for his research including the Academy of Management ONE Divisions' Distinguished Scholar Lifetime Achievement Award (2016), Academy of Management SIM Division's Best Dissertation Award (1996), two Best Paper Awards at the Academy of Management 1997 and 2005, and a Best Paper Award at the Administrative Sciences Association of Canada 2003. He was named the 2018 Fetner Sustainable Enterprise Fellow by the Syracuse University Sustainable Enterprise Partnership of the Whitman School of Management, the L.C. Smith College of Engineering and Computer Science, the SUNY College of Environmental Science and Forestry and the Syracuse University Center of Excellence in Environmental and Energy Systems.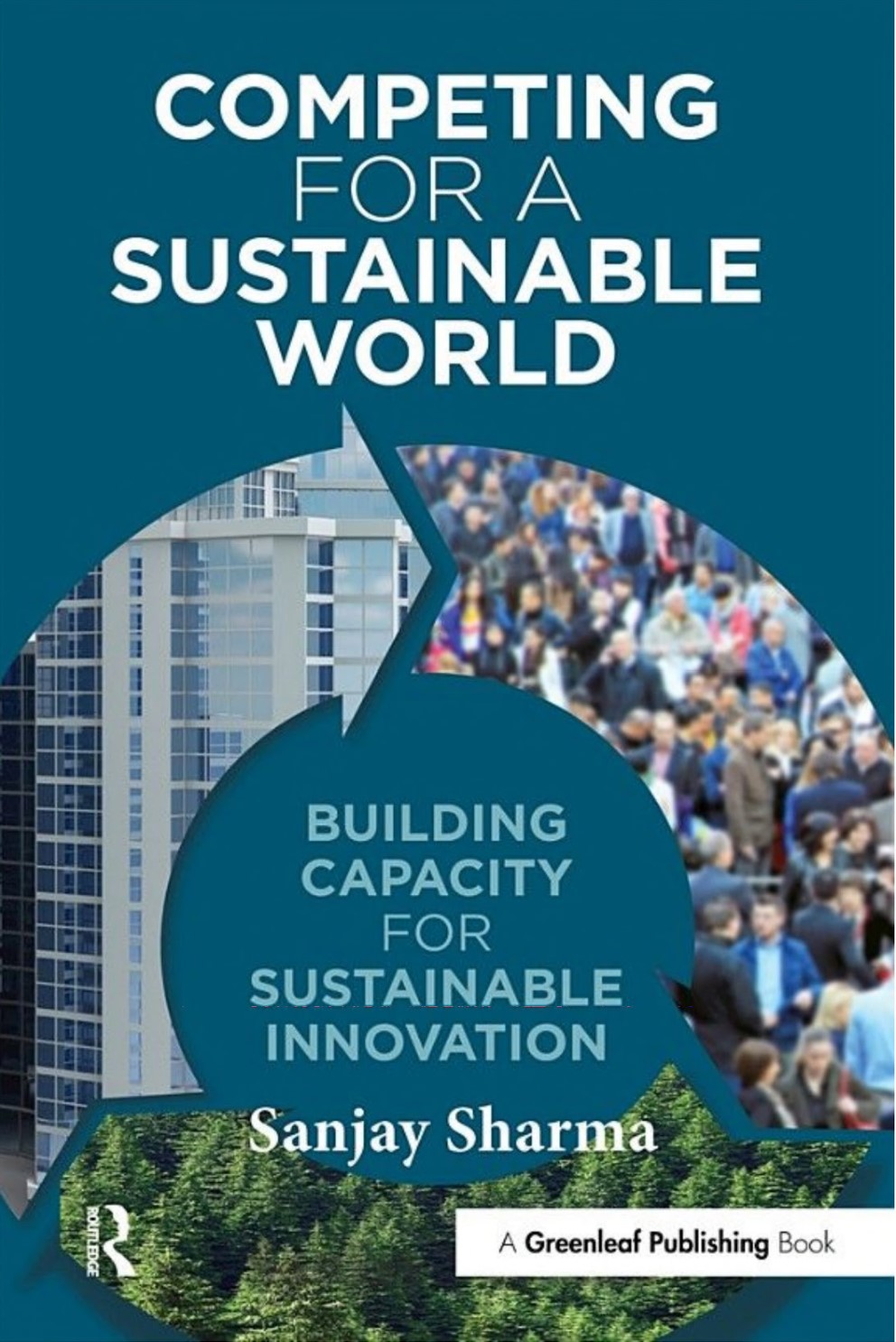 In his role of institutional leadership in helping develop a new field of scholarship, he has been invited to participate in a number of international and national research bodies such as the Canadian National Roundtable on the Economy and the Environment (Greening of the Curriculum Committee); the US National Academies (including the National Science Foundation) Taskforce on Environmental, Social and Behavioral Research; the Research Advisory Board of the Oikos Foundation for the Economy and Ecology at University of St. Gallen, Switzerland; and the Corporate Sustainability Advisory Committee at the Houston Advanced Research Centre, among others. He is the Vice-Chancellor of the International Academy of Management, a Global think tank of business and academic leaders.
Dr. Sharma has received several awards for his impact on the practice of management and sustainability and building more responsible and sustainable businesses. These include the Corporate Knights Rising Scholar Award, the Aspen Institute Pioneer Award, and inclusion in India Abroad's Power List of prominent Indians contributing to Canadian and global society.
Dr. Sharma began his academic career as an associate professor and director of the Executive MBA Programs at Saint Mary's University in Halifax where he improved the national ranking of the program in Canadian Business from a ranking of tenth to third-place. He earned his doctorate in management in 1996 from the University of Calgary.
During his tenure as Dean of the John Molson School of Business (JMSB) at Concordia University, the largest English language business school in Canada with more than 9,000 students and 350 full time and part time faculty, the school established itself as one of the top business schools globally with its MBA program ranked among the top 100 in the world by The Economist and its EMBA program ranked among the top 100 by the Financial Times. He facilitated a strategic focus on educating managers with excellence in traditional knowledge and an ability to manage for the future in a global, complex, multi-stakeholder and sustainable business environments. This focus was recognized by JMSB's high rankings in the Beyond Gray Pinstripes Survey by the Aspen Institute in 2010. Sanjay enhanced the research profile of JMSB via external fundraising for research chairs and research centers (including the David O'Brien Center for Sustainable Enterprise) and a new 420,000 sq. foot business school building.
Prior to his arrival at JMSB, Dr. Sharma held the prestigious Canada Research Chair in Organizational Sustainability and was Professor of Strategy in the School of Business & Economics at Wilfrid Laurier University. He also conceived and served as the first director of the CMA Centre for Responsible Organizations, an interdisciplinary center focusing on research and practice in the areas of organizational sustainability, corporate social responsibility, ethics, environmental management, social issues, and corporate governance.
Prior to his academic career, Dr. Sharma was a senior manager at multiple international corporations for 16 years.
Latest Articles:
Sharma, S. (2019). Innovation for society. In Dess, G. and Hitt, M. (eds.)  Oxford Research Encyclopedia of Business and Management. Oxford University Press. doi: http://dx.doi.org/10.1093/acrefore/9780190224851.013.250
Sharma, S. 2019. From Environmental Strategy to Environmental Impact. Academy of Management Discoveries.
https://journals.aom.org/doi/pdf/10.5465/amd.2019.0274