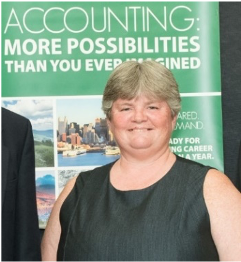 Dr. Arel joined the faculty in 2006 after completing her PhD at Arizona State University. Prior to her doctoral studies, Dr. Arel worked as a senior auditor in a regional public accounting firm and is currently licensed as a certified public accountant. She is also a member of the American Accounting Association. Her teaching interests are in the areas of auditing, accounting information systems, fraud and forensic accounting and financial accounting. Her research focuses on the judgment and decision making processes of auditors and others. Her research has been published in Auditing: A Journal of Practice & Theory, Journal of Business Ethics, Journal of Accounting and Public Policy, Issues in Accounting Education, Advances in Accounting, Journal of Sports Economics and The CPA Journal.
A native of Philadelphia, Mike graduated from Villanova University with a degree in Mathematics and earned his MBA in Finance from the Wharton School of the University of Pennsylvania. Mike is a retired financial executive, having worked at National Life Group for 29 years and in the financial service industry for over 37 years.
Mike is the immediate past Chairman of the Board of Trustees for UVM Health Network-Central Vermont Medical Center and also serves on the UVM Health Network Board and is the Chair of the UVM Health Network Audit Committee. In addition, Mike serves on the American Hospital Association, as the trustee representative on the AHA's Small or Rural Hospital Section Council.
In the Spring 2020 semester, Mike will be teaching an Introduction to Risk Management and Insurance..
Prior to joining the UVM faculty in the Fall of 1987, Dr. Dempsey taught at Virginia Tech (1982-85) and The College of William and Mary (1985-87). He earned his bachelor's from Binghamton University (Summa Cum Laude) and Master of Accountancy and Ph.D. degrees from Virginia Tech. The recipient of a numerous teaching awards, Professor Dempsey's primary teaching interests cover all areas of financial and managerial accounting. His research has been published in The Accounting Review, the Journal of Business Finance and Accounting, the Journal of Financial Statement Analysis, the Journal of Accounting Education, the Quarterly Journal of Business and Economics, and the Journal of Financial Research.
Dr. Hughes' received her PhD from the University of Cincinnati and her MBA from Miami University. Her research has been published in the Journal of Accounting and Public Policy, Journal of International Accounting, Auditing & Taxation, Research in Accounting Regulation, Advances in Environmental Accounting, Issues in Accounting Education, Journal of Accounting Education, Accounting Education: An International Journal, Strategic Finance, Management Accounting Quarterly, and other publications. She has presented numerous research papers at meetings of the American Accounting Association, the European Accounting Association, the Institute of Management Accountants, and other national and international accounting conferences. Prior to joining the UVM faculty in 2006, she spent 17 years teaching at Butler University in Indianapolis where she was twice elected the faculty commencement speaker by the senior class and the recipient of other teaching awards. She taught for one semester in Auckland, New Zealand, and "interned" with KPMG during a sabbatical semester in Indianapolis and Mexico City. She is a member of the American Accounting Association and the AICPA.
Keith J. Kasper is President of the law firm of McCormick, Fitzpatrick, Kasper & Burchard in Burlington Vermont where his practice focuses solely upon defending employers in workplace injury litigation. He is admitted to the bar in Vermont and New Hampshire. He was the first Vermont attorney admitted to the National College of Workers' Compensation Lawyers. He instructs lawyers in workers' compensation litigation matters on both the state and national level. He has taught Business Law for students at UVM's Grossman School of Business since 1988, preparing accounting students for both the CPA exam and the difficult and ever changing business legal environment in which they will spend their careers.
Suzanne L. Lowensohn joined the Grossman School of Business accounting faculty in August 2016.  Prior to this appointment, she was an associate professor of accounting at Colorado State University for 14 years. She received a Bachelor of Science in accounting and a Master of Accountancy degree from the University of South Florida and her Ph.D. from the University of Miami. She is a certified public accountant (Florida) and a Chartered Global Management Accountant. At UVM, she teaches managerial and governmental and not-for-profit accounting. Dr. Lowensohn's primary area of research interest is governmental accounting and auditing. She has published articles in Contemporary Accounting Research, Journal of Accounting and Public Policy; Journal of Accounting Literature; Research in Governmental and Nonprofit Accounting; Accounting and the Public Interest; Issues in Accounting Education; Behavioral Research in Accounting, and Accounting in Europe, among others. She is a coauthor of the textbook, Accounting for Governmental and Nonprofit Entities, and serves on the editorial board for several academic journals. Professor Lowensohn spent a sabbatical acting as a Governmental Accounting Standards Board (GASB) research fellow and has served on the GASB Disclosure Framework project Task Force, GASB Statement No. 84 Implementation Guide Consultative Group, GASB Comprehensive Implementation Guide Advisory Committee, GASB Intangible Issues Task Force, on the Government Finance Officers Association Special Review Executive Committee, on the Colorado Society of Certified Public Accountants Governmental Issues Committee, on the executive board of the Vermont Government Finance Officers Association, and as president of the Government and Nonprofit Section of the American Accounting Association. She also served on the inaugural Vermont State Ethics Commission and as a Daniels Fund Ethics Fellow. Prior to joining academia, she worked for KPMG.
Joanne Pencak is a consultant specializing in executive education, fraud prevention and internal controls. Before teaching, she was as a practicing Certified Public Accountant. Her history includes working for local firms as well as running her own CPA firm which merged with a regional firm. She obtained her MBA with a concentration in Information Security in 2008 from James Madison University. In June of 2009, she attended the American Association of Collegiate Schools of Business Bridge Program at Ohio State University. The AACSB Bridge Program helps senior level executives transition from industry into the classroom. She serves as a member of the advisory board to the Treasurer of the City of Rutland, Vermont, and as the voluntary Chairperson for the Fresh Air Fund. She is also a member of the Sustainable Accounting Standard Board's Consumption Industry Working Group, which was formed to shape and influence sustainable reporting standards for the Meat, Poultry, Dairy & Fishing & Processed food Industries. Prior to teaching at the University of Vermont, Joanne was an Assistant Professor of Business Administration at Castleton State College, where she served as the Coordinator of Graduate Accounting.
Prof. Walberg obtained his Master of Laws (LL.M.) in Taxation from the Georgetown University Law Center after obtaining his JD from the College of William and Mary School of Law. Before joining the University of Vermont Grossman School of Business, he taught courses about federal tax accounting for individuals and business entities at the University of North Carolina at Wilmington. He previously worked as a senior manager in the national tax department of a Big Four accounting firm. He continues to teach in continuing education programs for practicing accountants and is currently serving on the Tax Methods & Periods Technical Resource Panel of the AICPA. He has published in the Virginia Tax Review, Florida Tax Review, Tax Notes, Tax Adviser, The Tax Lawyer, and others. His research interests include accounting method and capitalization issues.
MAcc Staff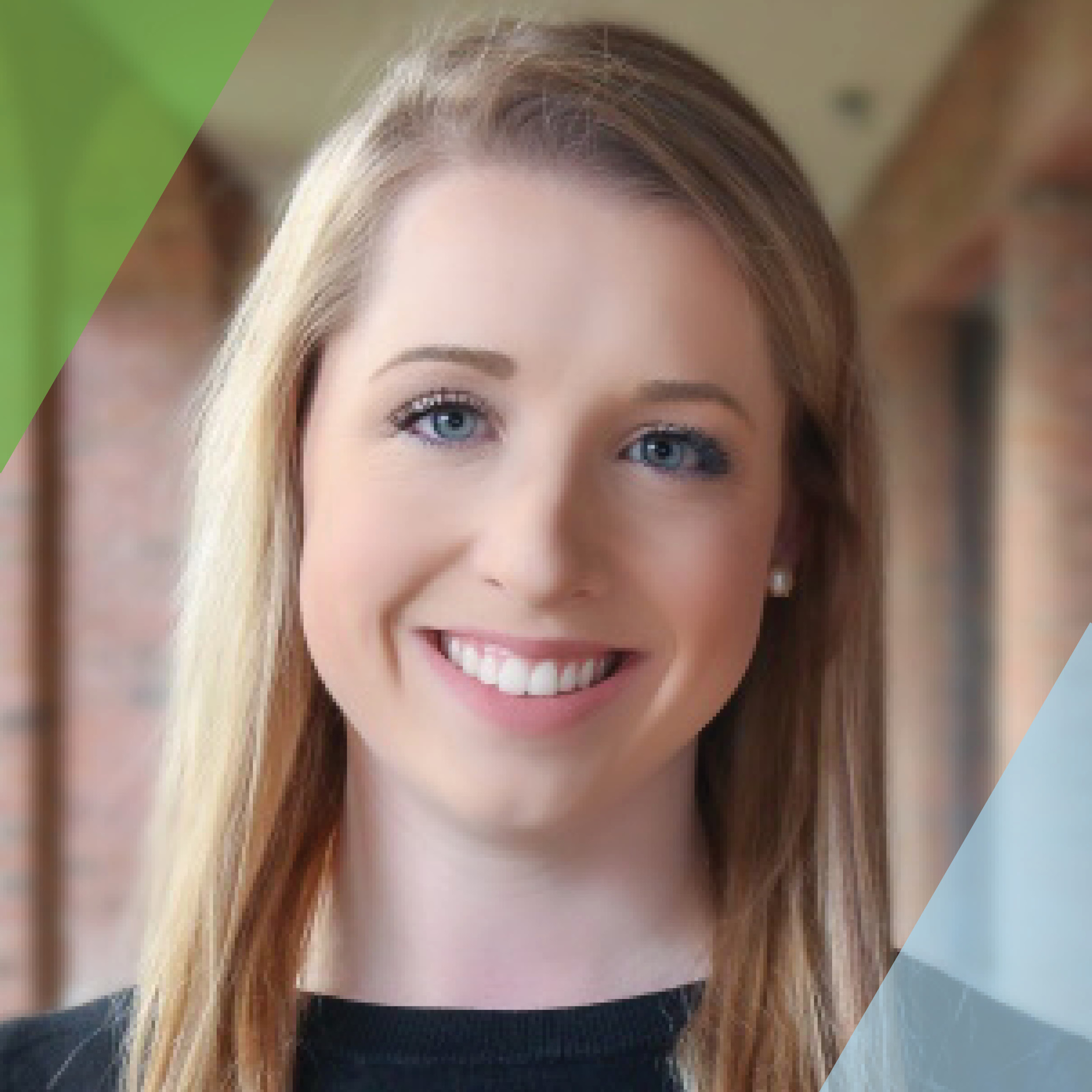 Liz is the Program Coordinator for the Graduate Programs at the Grossman School of Business – The Sustainable Innovation MBA and the Masters of Accountancy, along with the Sustainable Enterprise Graduate Certificate. She joined the Grossman School of Business in April 2019 with experience in recruitment and special event planning for a private high school in Buffalo, NY. During her free time, she enjoys exploring Vermont with her husband and dog.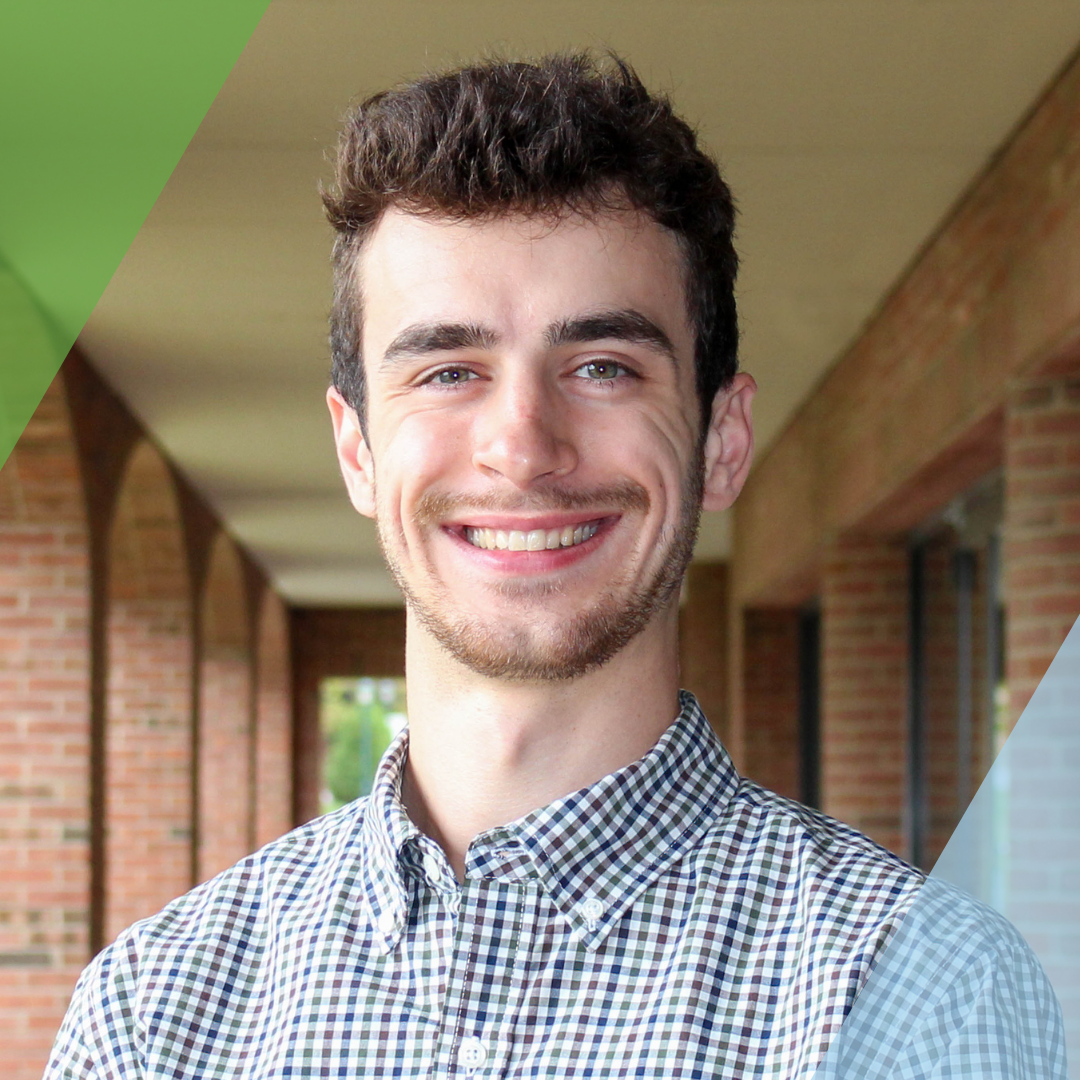 Stephen is the Graduate Programs Support Generalist, helping with both the SI-MBA and MAcc programs as well as the Sustainable Enterprise Graduate Certificate. He completed his undergrad at UVM in the Spring of 2021, earning a B.S. in Parks, Recreation, and Tourism from the Rubenstein School. In his free time Stephen enjoys hiking local Vermont peaks, practicing photography, and walking the trails at nearby Shelburne Farms.