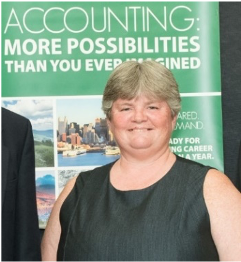 Dr. Arel joined the faculty in 2006 after completing her PhD at Arizona State University. Prior to her doctoral studies, Dr. Arel worked as a senior auditor in a regional public accounting firm and is currently licensed as a certified public accountant. She is also a member of the American Accounting Association. Her teaching interests are in the areas of auditing, accounting information systems, fraud and forensic accounting and financial accounting. Her research focuses on the judgment and decision-making processes of auditors and others. Her research has been published in Auditing: A Journal of Practice & Theory, Journal of Business Ethics, Journal of Accounting and Public Policy, Issues in Accounting Education, Advances in Accounting, Journal of Sports Economics and The CPA Journal.
A native of Philadelphia, Mike graduated from Villanova University with a degree in Mathematics and earned his MBA in Finance from the Wharton School of the University of Pennsylvania. Mike is a retired financial executive, having worked at National Life Group for 29 years and in the financial service industry for over 37 years.
Mike is the immediate past Chairman of the Board of Trustees for UVM Health Network-Central Vermont Medical Center and also serves on the UVM Health Network Board and is the Chair of the UVM Health Network Audit Committee. In addition, Mike serves on the American Hospital Association, as the trustee representative on the AHA's Small or Rural Hospital Section Council.
Prior to joining the UVM faculty in the Fall of 1987, Dr. Dempsey taught at Virginia Tech (1982-85) and The College of William and Mary (1985-87). He earned his bachelor's from Binghamton University (Summa Cum Laude) and Master of Accountancy and Ph.D. degrees from Virginia Tech. He is the recipient of a numerous teaching awards, including UVM's top recognition, the Kroepsch-Maurice Excellence in Teaching Award (2016). Professor Dempsey's primary teaching interests cover all areas of financial and managerial accounting. His research has been published in The Accounting Review, the Journal of Business Finance and Accounting, the Journal of Financial Statement Analysis, the Journal of Accounting Education, the Quarterly Journal of Business and Economics, and the Journal of Financial Research.
Edward N. Gamble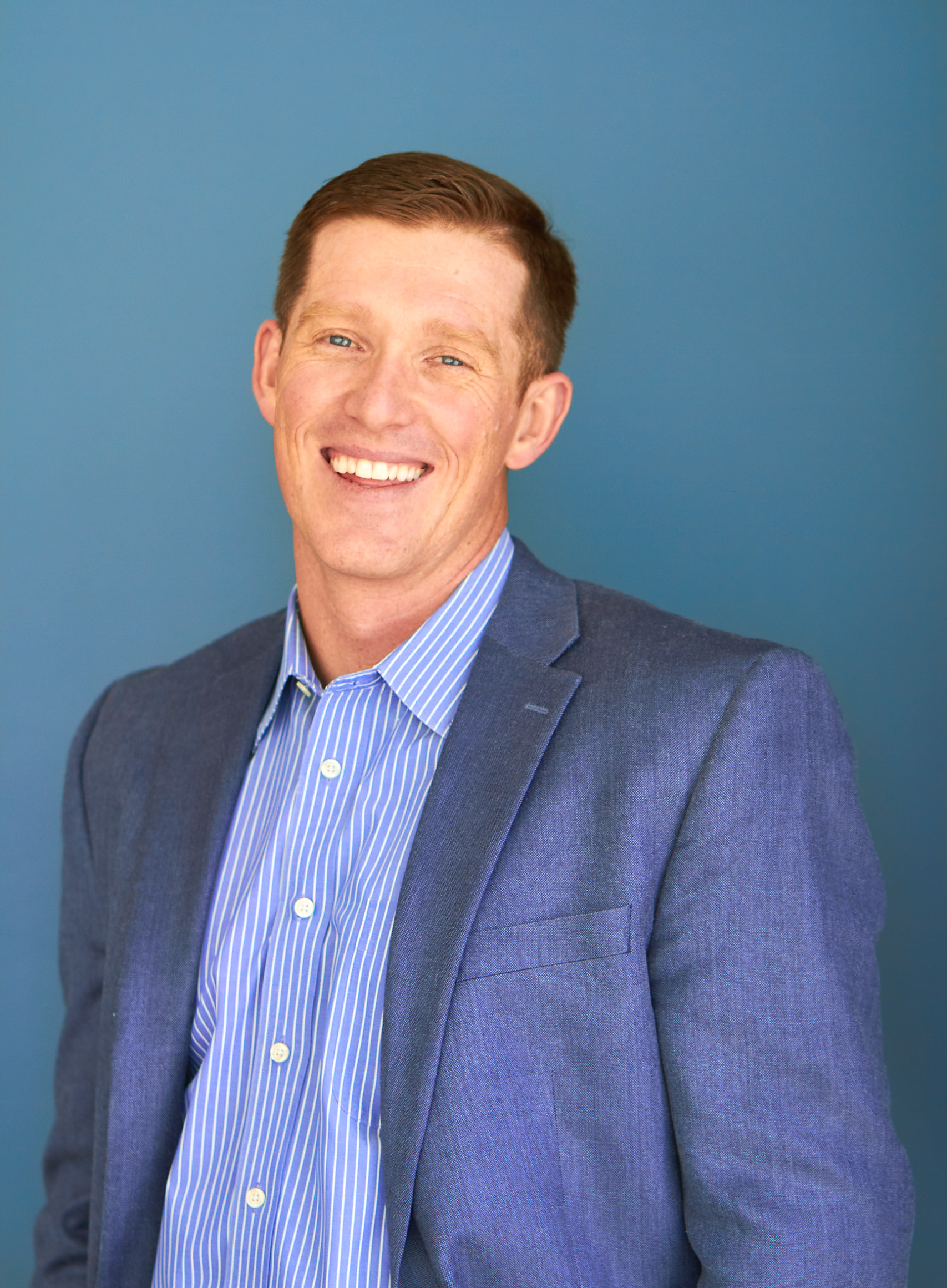 Dr. Gamble joined the the Grossman School of Business in August 2021. Prior to the University of Vermont, he held a position at Montana State University and was a research fellow at the Initiative for Regulation and Applied Economic Analysis. Dr. Gamble has taught financial accounting, managerial accounting, accounting research, and tax, at both graduate and undergraduate levels. He was the 2018 Montana CPA outstanding educator of the year.

Dr. Gamble is an accounting researcher that specializes in approaches to reduce social, environmental, and economic inequality. His work in sustainability examines performance measurement, internal controls, social and environmental audits, fraud, social impact measurement, and tax policy. His research has appeared in top scholarly journals, including the Journal of Business Ethics, Academy of Management Perspectives, Academy of Management Discoveries, Journal of Business Venturing, Nonprofit and Voluntary Sector Quarterly, Journal of Business Research, Academy of Management Learning & Education, Journal of Social Entrepreneurship, and Journal of Business Venturing Insights.

Dr. Gamble earned his Bachelor's degree from McMaster University (Canada), his Master's degree in Business from University College Dublin (Ireland), his Master's degree in Taxation from Villanova University (USA), and Ph.D. from Lancaster University (England). Dr. Gamble is also a Chartered Professional Accountant (Canada).
Dr. Hughes retired from UVM in September 2021, but she continues to develop and teach a graduate-level course in Sustainability Reporting, a topic which she has focused her teaching and research on for several years. She received her PhD from the University of Cincinnati and her MBA from Miami University. Her research has been published in the Journal of Accounting and Public Policy, Journal of International Accounting, Auditing & Taxation, Research in Accounting Regulation, Advances in Environmental Accounting, Issues in Accounting Education, Journal of Accounting Education, Accounting Education: An International Journal, Strategic Finance, Management Accounting Quarterly, and other publications. She has presented numerous research papers at meetings of the American Accounting Association, the European Accounting Association, the Institute of Management Accountants, and other national and international accounting conferences. Prior to joining the UVM faculty in 2006, she spent 17 years teaching at Butler University in Indianapolis where she was twice elected the faculty commencement speaker by the senior class and the recipient of other teaching awards. She taught for one semester in Auckland, New Zealand, and "interned" with KPMG during a sabbatical semester in Indianapolis and Mexico City. She is a member of the American Accounting Association and the AICPA.
Keith J. Kasper recently retired as President of the law firm of McCormick, Fitzpatrick, Kasper & Burchard in Burlington, Vermont where his practice focused solely upon defending employers in workplace injury litigation. He is admitted to the bar in Vermont and New Hampshire. He was the first Vermont attorney admitted to the National College of Workers' Compensation Lawyers. He instructs lawyers in workers' compensation litigation matters on both the state and national level. He has taught Business Law for students at UVM's Grossman School of Business since 1988, preparing accounting students for both the CPA exam and the difficult and ever-changing business legal environment in which they will spend their careers.
Suzanne L. Lowensohn is the Director of the MAcc Program. She received a Bachelor of Science in accounting and a Master of Accountancy degree from the University of South Florida and her Ph.D. from the University of Miami. She is a certified public accountant (Florida) and a Chartered Global Management Accountant. At UVM, she teaches managerial and governmental and not-for-profit accounting, as well as advanced auditing and the MAcc Capstone class. Dr. Lowensohn's primary area of research interest is governmental accounting and auditing. She has published articles in Contemporary Accounting Research, Journal of Accounting and Public Policy; Journal of Accounting Literature; Research in Governmental and Nonprofit Accounting; Accounting and the Public Interest; Issues in Accounting Education; Behavioral Research in Accounting, and Accounting in Europe, among others. She is a coauthor of the textbook, Accounting for Governmental and Nonprofit Entities, and serves on the editorial board for several academic journals. Professor Lowensohn spent a sabbatical acting as a Governmental Accounting Standards Board research fellow and is currently a member of the Governmental Accounting Standards Advisory Council. Prior to joining academia, she worked for KPMG.
Joanne Pencak is a consultant specializing in executive education, fraud prevention and internal controls. Before teaching, she was as a practicing Certified Public Accountant. Her history includes working for local firms as well as running her own CPA firm which merged with a regional firm. She obtained her MBA with a concentration in Information Security in 2008 from James Madison University. In June of 2009, she attended the American Association of Collegiate Schools of Business Bridge Program at Ohio State University. The AACSB Bridge Program helps senior level executives transition from industry into the classroom. She serves as a member of the advisory board to the Treasurer of the City of Rutland, Vermont, and as the voluntary Chairperson for the Fresh Air Fund. During the Sustainable Accounting Standard Board's provisional stage, she was a member of the Consumption Industry Working Group, which was formed to shape and influence sustainable reporting standards for the Meat, Poultry, Dairy & Fishing & Processed food Industries. Prior to teaching at the University of Vermont, Joanne was an Assistant Professor of Business Administration at Castleton State College, where she served as the Coordinator of Graduate Accounting.
Prof. Walberg obtained his Master of Laws (LL.M.) in Taxation from the Georgetown University Law Center after obtaining his JD from the College of William and Mary School of Law. Before joining the University of Vermont Grossman School of Business, he taught courses about federal tax accounting for individuals and business entities at the University of North Carolina at Wilmington. He previously worked as a senior manager in the national tax department of a Big Four accounting firm. He continues to teach in continuing education programs for practicing accountants and is currently serving on the Tax Methods & Periods Technical Resource Panel of the AICPA. He has published in the Virginia Tax Review, Florida Tax Review, Tax Notes, Tax Adviser, The Tax Lawyer, and others. His research interests include accounting method and capitalization issues.
MAcc Staff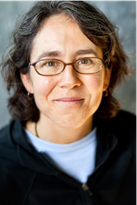 Kim Nolan is the Graduate Programs Director at the Grossman School of Business. She holds a Ph.D. in Leadership and Change from Antioch University and a M.Ed. from Boston University in Counseling Psychology. Her undergraduate years were spent at UVM – designing her own major and romping around campus as the school mascot (go cats go!). Kim is an ordained Buddhist chaplain and a lifelong advocate for social justice and human rights. She is an appointed member of the Vermont Commission on Women
Kim has worked closely with leaders and diverse teams for over 30 years, helping create engaged, equitable, and just work environments that make a positive impact on the world. A community-based leader, educator, and practitioner, Kim facilitates collaborative processes, builds safe relationships and achieves desired outcomes within larger systems. Recognized as an effective and compassionate leader, she facilitates JEDI trainings, transforms vision into strategic plans with executive teams, and provides leadership coaching and mentorship. Kim is the Founder and Executive Director of the Dignity Foundation, working at the intersection of cultural transformation, leadership & change management, and contemplative science. Bringing 30+ years of experience, Kim's interdisciplinary approach creates safe space to explore innovative pathways toward personal development, organizational change and enhanced systems thinking. After several years of affiliation with the Sustainable Innovation MBA program at UVM, as adjunct faculty, DEI trainer and leadership advisor, Kim has stepped into the Graduate Programs Director role at the Grossman Business School.
Prior to this work, Kim served as Head of People & Culture at City Market Co-op, Assistant Professor and Program Director of Mindfulness Studies at Lesley University, Program Officer of the Mind and Life Institute - designing the Academy of Contemplative and Ethical Leadership, and served as Department Chair of Integral Psychology at Burlington College in Vermont, where she founded The Institute of Contemplative Studies.  Kim lives with her dog in Shelburne, VT. She is thrilled her daughter has returned to live in Vermont.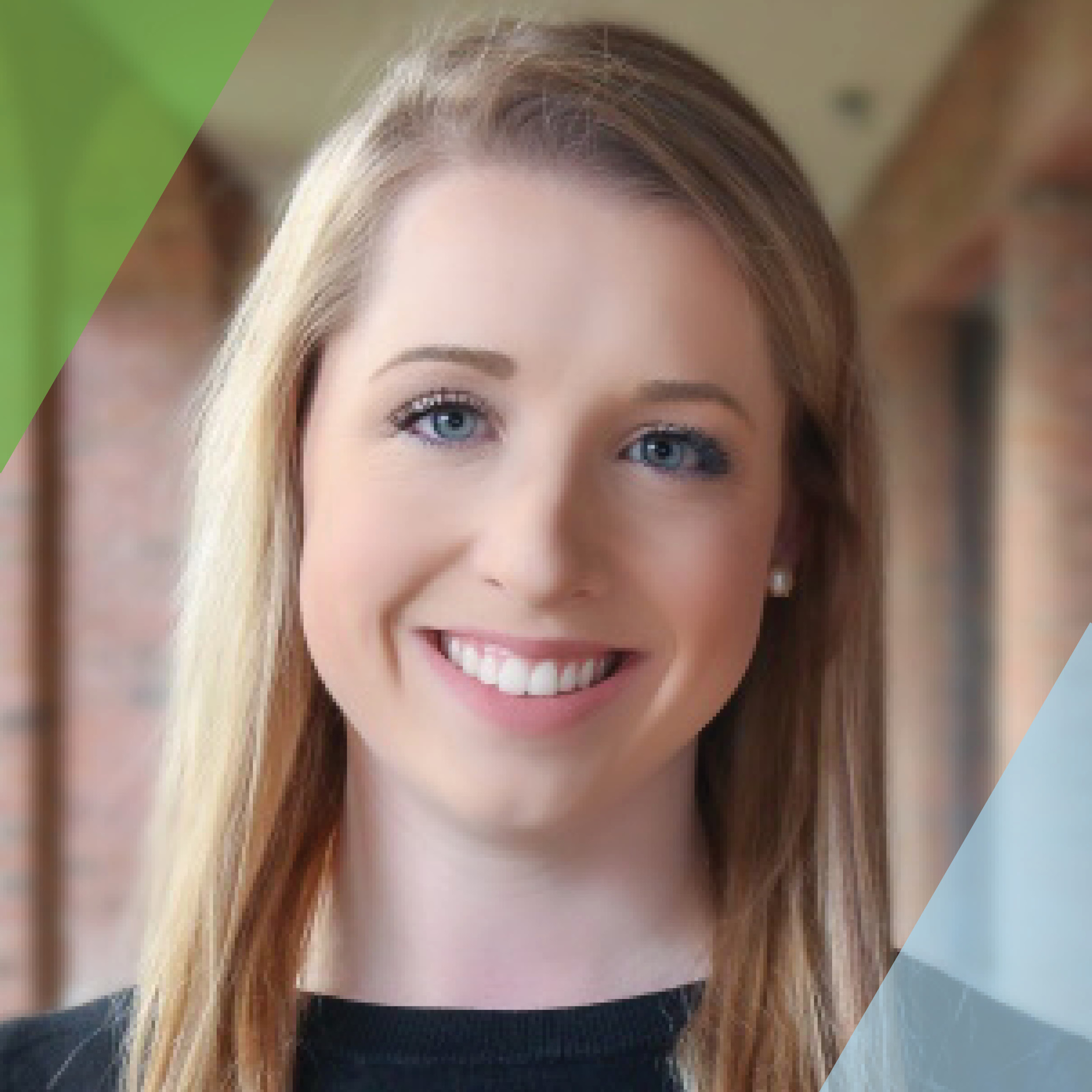 Liz is the Program Coordinator for the Graduate Programs at the Grossman School of Business – The Sustainable Innovation MBA and the Masters of Accountancy, along with the Sustainable Enterprise Graduate Certificate. She joined the Grossman School of Business in April 2019 with experience in recruitment and special event planning for a private high school in Buffalo, NY. During her free time, she enjoys exploring Vermont with her husband and dog.
John Kim is the Graduate Programs Career Advisor at the Grossman School of Business. For the past two years, he has served as the Head of Impact and Strategy at 1Row, a boutique marketing and consulting firm focusing on purpose-driven start-ups, nonprofits, and other ventures.  Before this, he spent 10 years in CSR (Corporate Social Responsibility) and ESG (environment/social/governance) roles at The Walt Disney Company and Herman Miller (now MillerKnoll). Prior to that he worked at Lipman Hearne, a branding and marketing agency focused on the nonprofit sector, supporting higher education institutions, large foundations, and member associations. Earlier in his career, John served in the Peace Corps in Morocco, worked on food insecurity impacting communities in the Washington, DC area and South Africa, and evaluated programs for the United Nations World Food Programme in Malawi. He's also the creator of the blog, Virtuous Cycle, which highlights changemakers using bikes to do good and serves as an advisor for zero-emissions last-mile delivery company, Coaster Cycles. He received his master's in public policy (MPP) from Georgetown University's McCourt School of Public Policy and his bachelor's from Cornell University. He lives with his family in Montpelier, VT.
Travis Perry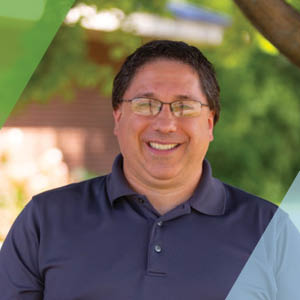 Travis Perry is completing (summer 2023) his MS in Mental Health Counseling at UVM, and received his BA in History from Castleton State College.
Travis is a native Vermonter, and has devoted his professional career to helping undergraduate and graduate students adjust to college life and find the resources they need to thrive.  He has worked in many facets of higher education, having spent time on the financial side while at the Vermont Student Assistance Corporation, online learning and continuing education while at Champlain College and for the past 7 plus years at UVM as an academic advisor, in the office or the Registrar, and in various leadership roles.
After many years working with The Grossman School of Business in the Center for Student Success, at the undergraduate level, Travis is looking forward to providing the same results-based and student focused approach to the graduate programs in GSB.
When not working, you can find him at various board game events and conferences around Vermont or adventuring with his wife and kids.