We Honor and Celebrate the Grossman Class of 2020!
Congratulations on your many achievements and contributions to the Grossman School of Business, the University of Vermont, and your community both here and at home. We want to celebrate YOU and your academic and personal accomplishments as you prepare to launch your careers.
As members of the Grossman School of Business Class of 2020, you are well-prepared for success in an ever-changing, complex, global, multi-stakeholder and sustainable business environment.
Until we are all able to meet in-person to celebrate your commencement, we'd like to honor all your hard work and celebrate this important graduation milestone right here with all of you.
A MESSAGE FROM SENIOR OF THE YEAR, MARIA PITARI
In Your Own Words: A Message from the GSB Class of 2020
A Message from past Grossman Commencement Speakers
2015: David Aronoff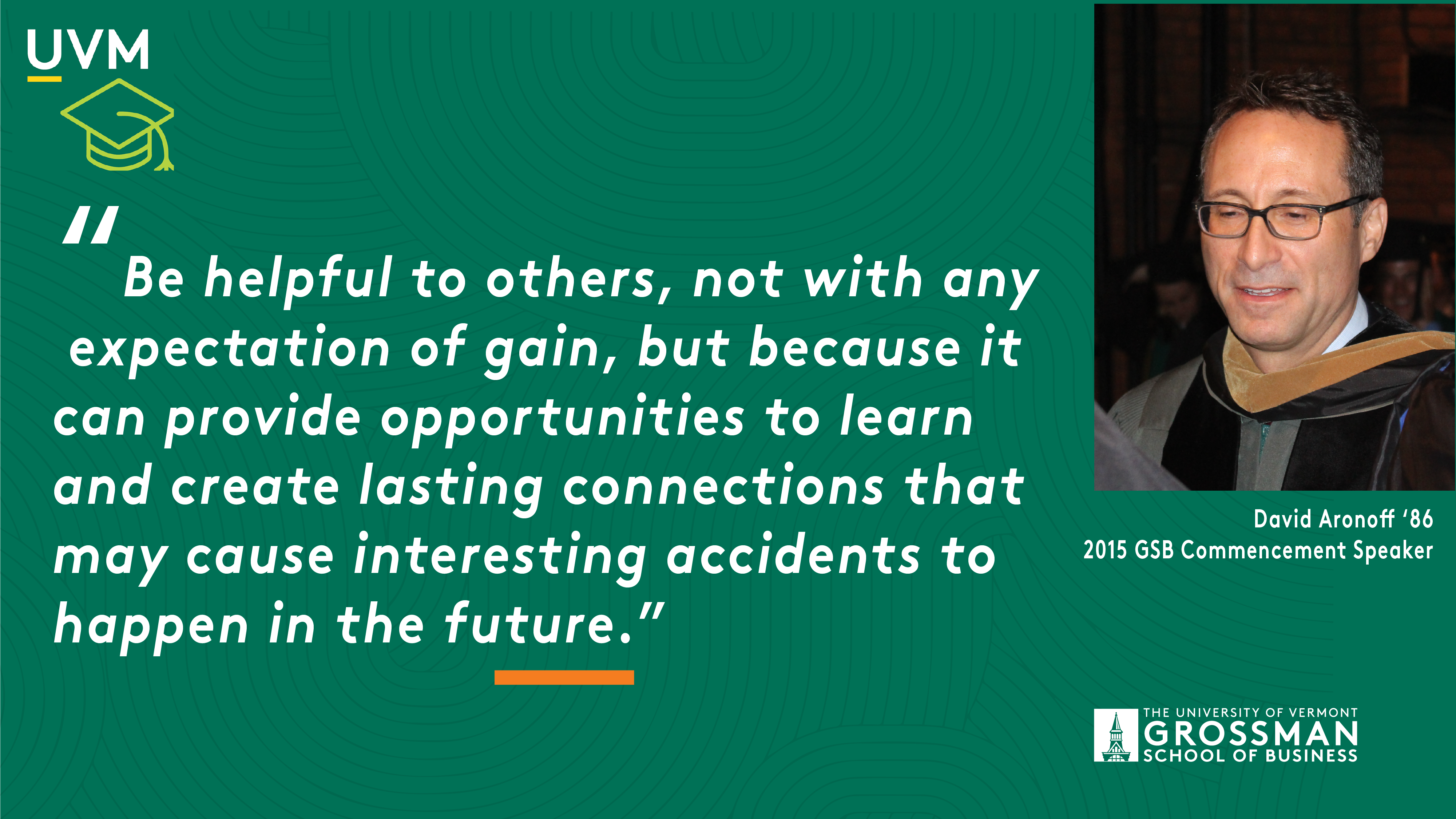 2016: Stephen Grossman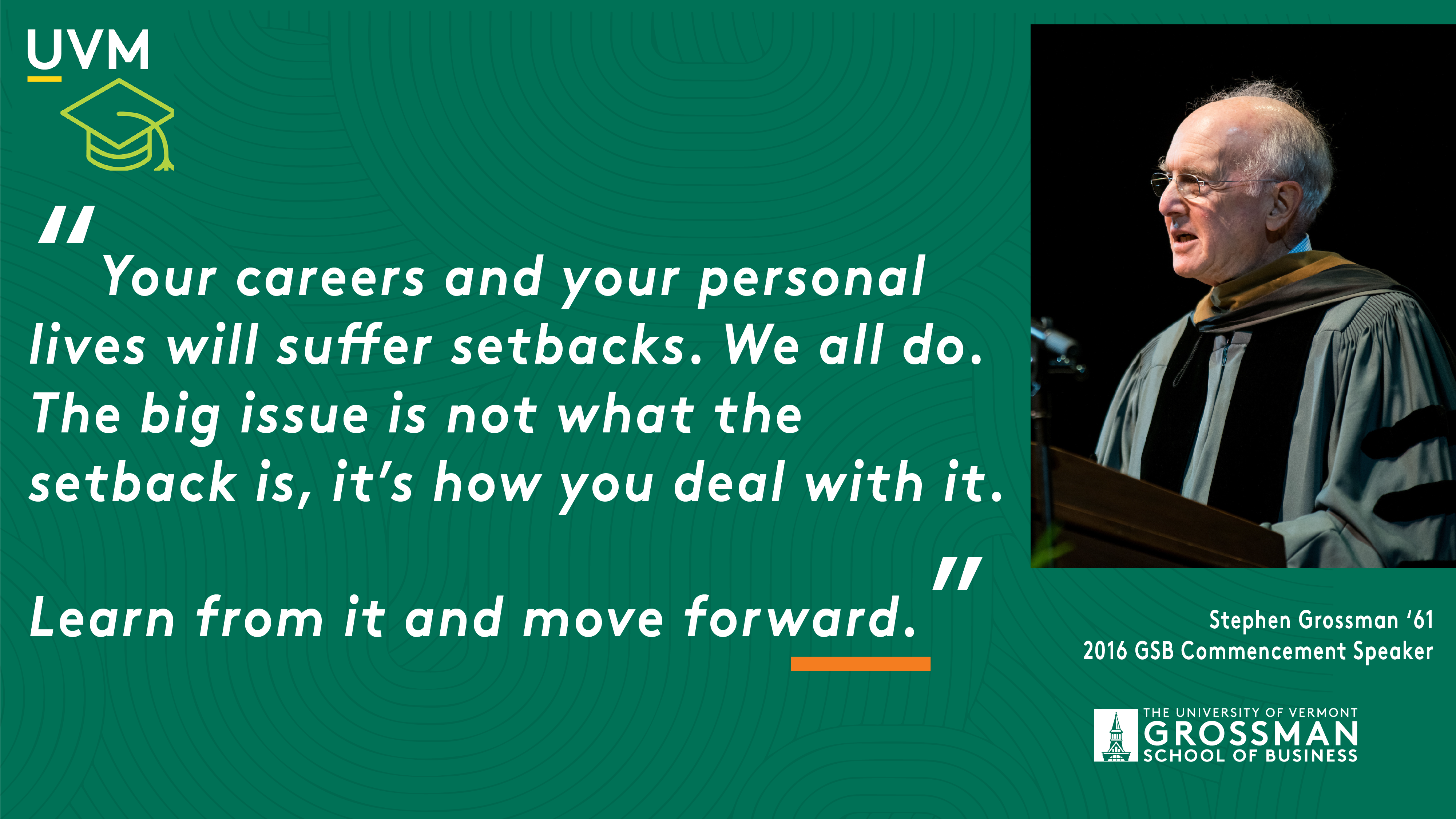 2017: Jodi Goldstein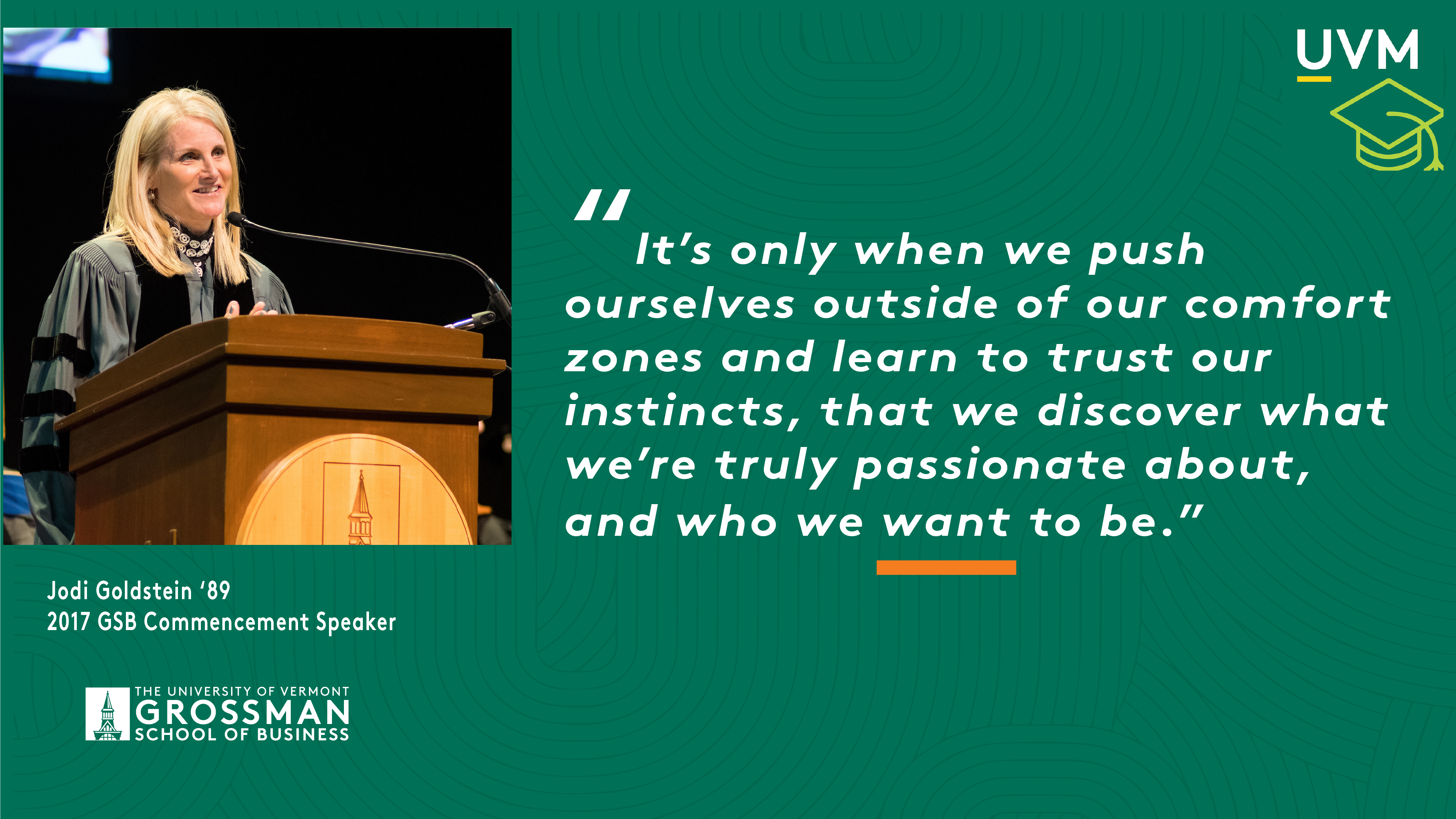 2018: Marc Compagnon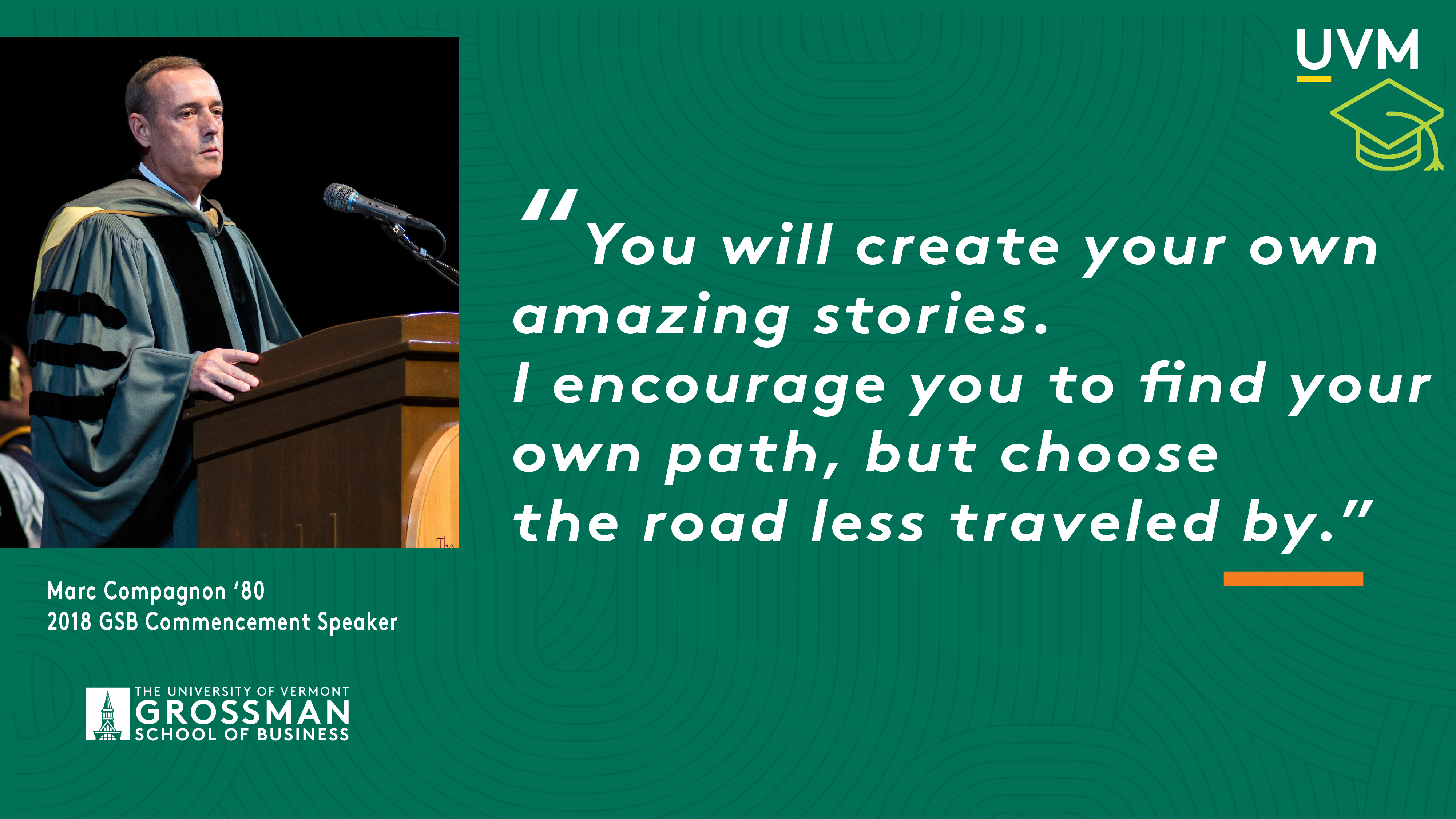 2019: Rino Caruccio