Dudley H. Davis Center - Completed Project
Schedule: Completed Fall 2007
Project Manager: Rayburn Lavigne
Project Architect: WTW Architects with Truex, Cullins & Partners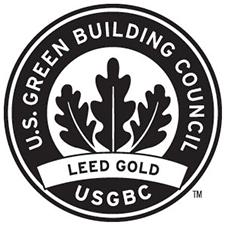 The Davis Center is a hub of activity for students, faculty, staff, alumni, visitors and community. This facility created a new front door to the campus and to Burlington itself. Integrating and enhancing the campus life experience, it links the residential and the academic components of campus.
Located along the north side of Main Street between Morrill Hall and the Terrill Building, the Davis Center includes offices for student life, clubs and organizations; dining facilities; conference and meeting rooms; the University bookstore and other retail shops.
The Dudley H. Davis Center Project has received a GOLD Level of Certification in Leadership in Energy and Environmental Design (LEED) established by the U.S. Green Building Council.