Vermont Entomology and Participatory Action Research Team (VEPART)
VEPART is a transdisciplinary research team dedicated to using Participatory Action Research (PAR) methods to synthesize and integrate grower input at all phases of the research process. The co-founders of VEPART are Victor Izzo, an agricultural entomologist, Lecturer, and Educational Coordinator in the ALC in the Plant and Soil Science Department, and Scott Lewins, Entomology Extension Educator with UVM Extension Northwest Crops & Soils Program, and Extension Coordinator with the ALC. VEPART works with a multitude of growers in various crop systems to develop appropriate IPM tactics for northeastern organic growers, and ultimately a more sustainable approach to pest management.
VEPART featured on UNH Extension "Over-Informed on IPM" Podcast
Current Initiatives
Pre and post-harvest strategies for leek moth control on diversified vegetable farms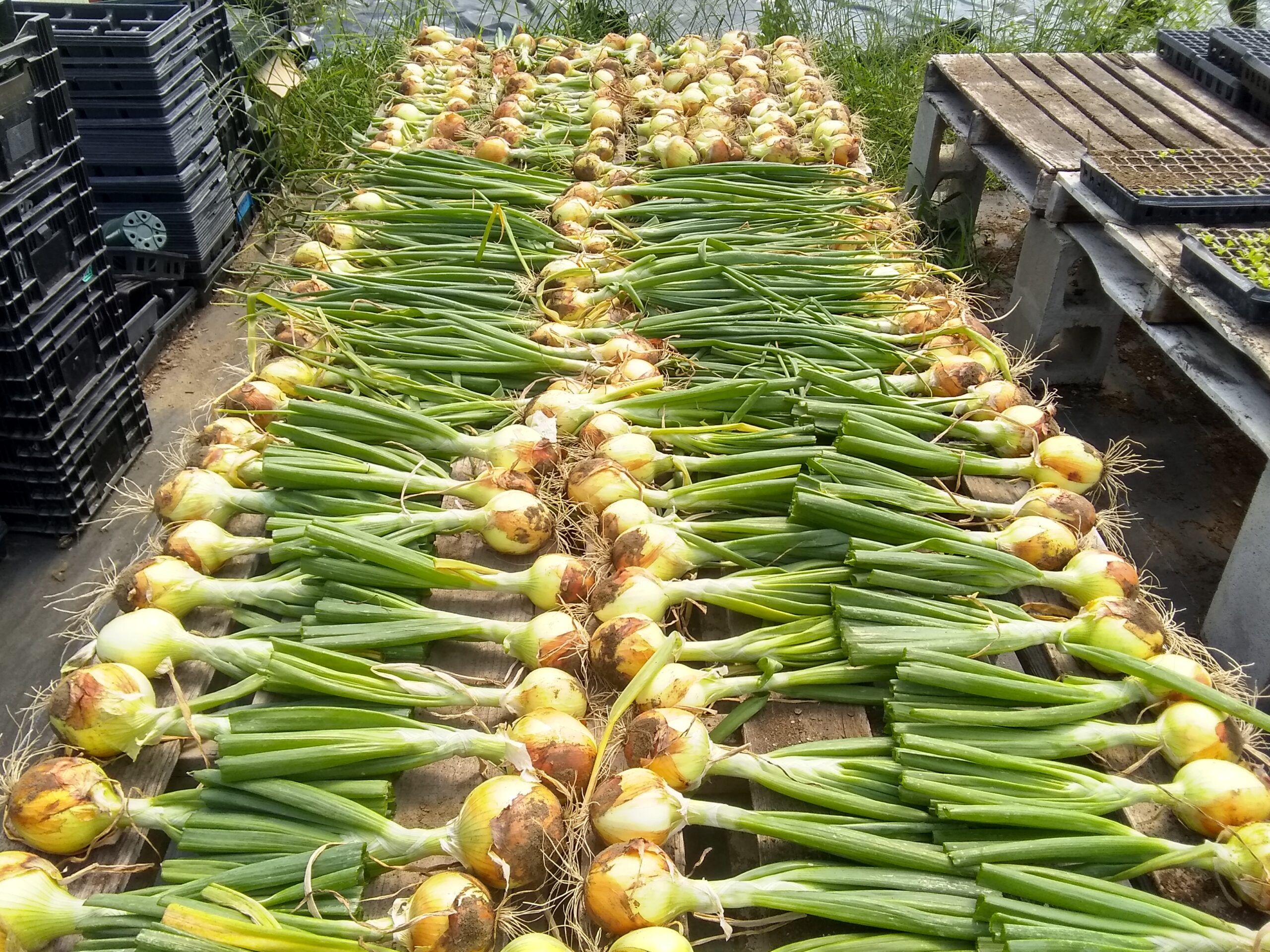 We are testing pre and post-harvest tactics for reducing the impact of the leek moth at both the pre- and post-harvest stages of yellow storage onions. These tactics include: the release of a commonly available parasitoid wasp and the adoption of adaptive curing practices to reduce bulb damage from late season leek moth larvae.
Read the 2020 Leek Moth Research Update here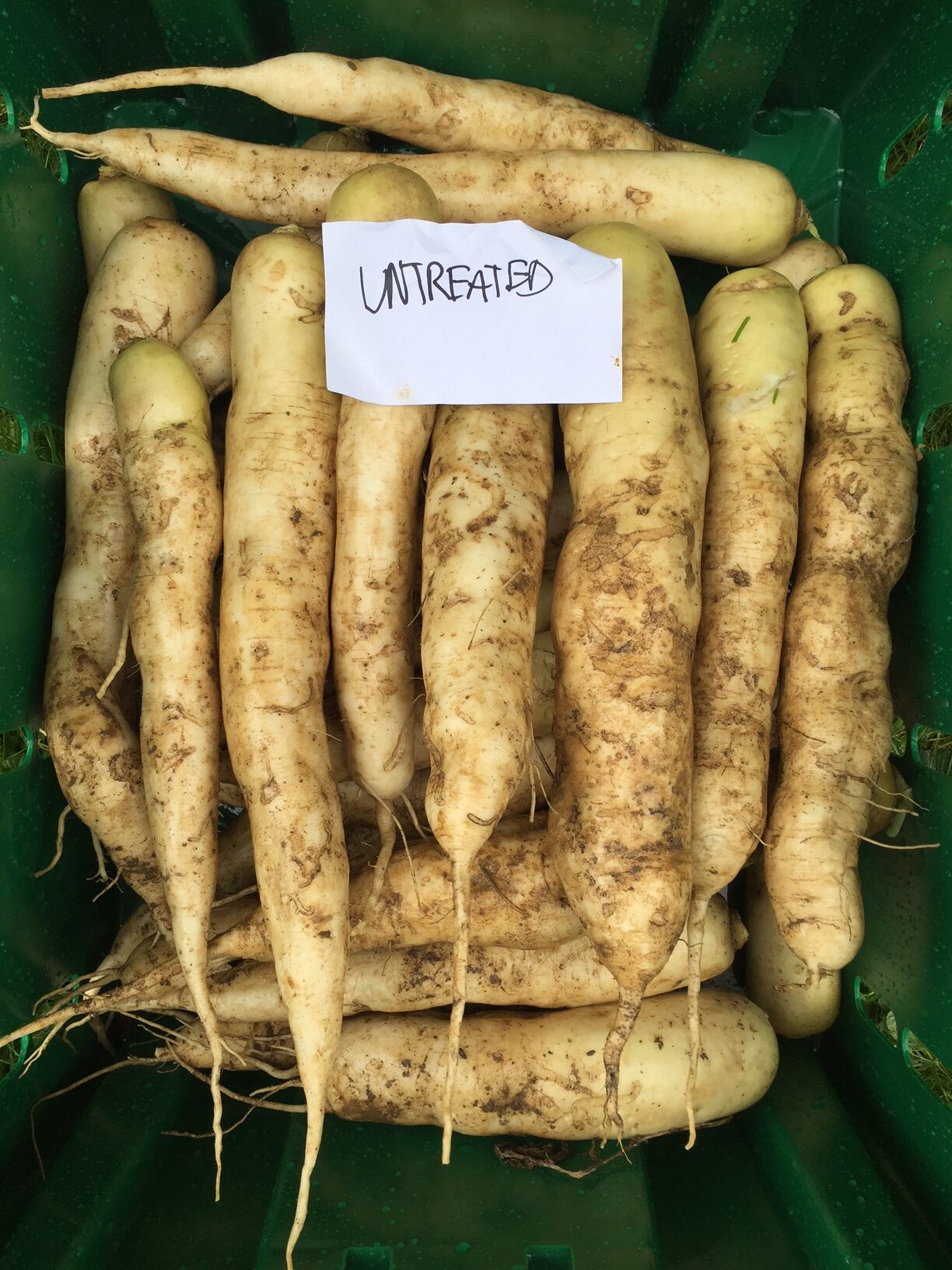 Biological and cultural tactics for the control of wireworms in root crops
We are investigating strategies to best prepare root crop growers for wireworm infestations and reduce the likelihood of significant wireworm pressure in root crop plantings. The focus is on not only on currently available tactics for wireworm management in temperate agroecosystems, but also exploring novel tactics to better manage wireworm pressure in sweet potato crops. 
Using regionally adapted entomopathogenic nematodes as a biological control for Colorado potato beetle
We are addressing the problems associated with managing Colorado potato beetle infestations and their subsequent damage. We are exploring the combination of above and below ground as biocontrol agents in order to expand the toolbox farmers have for CPB management.
Field assessment of a novel behavioral disruptor for spotted wing Drosophila management in Northeastern berry crops
We are assessing the utility and economic viability of a novel food-grade, biodegradable, low-tech behavioral disruptor, developed by colleagues at Oregon State University for the management of spotted wing Drosophila. In concert with our farm partners we are developing regional specific protocols for the use of this tool on Northeastern berry farms.
Current Collaborations
Understanding the Risk Benefit of Brassica Cover Crops on Vegetable Farms in the Northeast
UVM Extension Northwest Crops and Soils Program is evaluating the impact of brassica cover crops on the pest pressure and yield of the subsequent brassica crops. This field research, combined with an extensive outreach program, will help farmers understand the cost benefit of growing brassica cover crops on their vegetable farm.
Attract-and-kill for sustainable striped cucumber beetle management
Striped cucumber beetle can be effectively managed in conventional systems with chemical controls, concern for pollinators visiting these crops has driven demand for non-chemical or bee-safe alternatives. Attract-and-kill approaches lure pest insects to a source of poison, which is often combined with an arrestant or feeding stimulant. The ultimate goal of this project, lead by UNH entomologist Anna Wallingford, is to develop an effective and adoptable attract-and-kill approach for managing striped cucumber beetle, using attractive odors, selective feeding stimulants, and the judicious use of bee-safe insecticides.
Biological Control of Corn Rootworm in Conventional and Organic Corn Production
Corn growers are interested in adopting a strategy that would provide control of corn rootworm, wireworm, and other subterranean pests for multiple years. Inoculation of a species mix of native entomopathogenic nematodes (EPNs) can control soil insects across an array of crops for multiple years. Over the past 10 years, The Shields Lab has optimized mass rearing of EPNs and associated application technologies. This project involves testing this biocontrol technology at multiple demonstration and research sites in New York, Vermont and Pennsylvania.   
Industrial Hemp Research Program
Allowed by the 2014 Farm Bill, academic institutions, like UVM, may legally develop research programs to evaluate industrial hemp as a commercial crop in an emerging market. The North American hemp market is currently estimated at over $400 million in retail sales and growing at about 10% per year. Clearly, there is demand for hemp and UVM Extension NWCS Industrial Hemp Research Program is helping farmers and processors in Vermont and throughout the Northeast evaluate this opportunity and promote sustainable practices for this agricultural crop.
Past Initiatives
Leek Moth Monitoring and IPM Program in Vermont

Leek moth (LM), Acrolepiopsis assectella, is a relatively new invasive pest currently expanding its range through Vermont. Endemic to Europe, invasive moth populations within North America can inflict significant damage to a diversity of allium crops including onions, leeks and garlic. Currently our research group, in collaboration with NY Cornell Cooperative Extension, is conducting a statewide monitoring program for this pest and testing different varieties of onions and exclusion treatments (i.e row covers) to protect onions from leek moth. We are also assessing the efficacy of entomopathogenic nematodes as a foliar biopesticide spray. This project is funded in part by The Vermont Agency of Agriculture and The Onion River Coop.
Entomopathogenic Nematodes for Pest Control in Northeastern Soils.
VEPART
In collaboration with the Shields Lab at Cornell University, our team is conducting a  project to determine the utility of entomopathogenic nematodes (EPNs) as biocontrol agents for insect pests. As part of this study we are currently working with diversified farms in Vermont in pest systems identified through our PAR process.