Current International Initiatives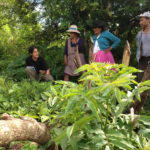 Agroecology Support to the McKnight Foundation's Collaborative Crop Research Program (CCRP) (2019-2021)
The Agroecology Support project seeks to strengthen depth of agroecology knowledge within the McKnight Foundation's Collaborative Crop Research Program (CCRP), as well as supporting the communities of practice, and cross-cutting grants, to implement agroecological assessment and monitoring frameworks and tools. We will accomplish this through 4 highly integrated goals, as follows:
– Goal #1: Deepen capacity building in Agroecology across the CCRP.
– Goal #2: Advance agroecological assessment and monitoring of perfomance across the CCRP.
– Goal #3: Coalesce support teams and key CCRP initiatives around agroecology.
– Goal #4: Engage diverse actors in a dialogue that advances agroecology globally.
To go to the AES project page, click here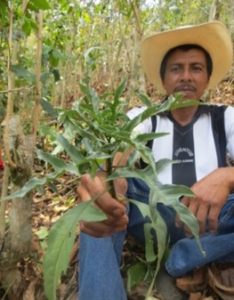 Assessment of Diversification Strategies in Smallholder Coffee Systems of Mesoamerica (2017-2020) 
This project, funded by the European Thought for Food Initiative, seeks to generate scientific evidence and build capacity for strategic decisions around diversification activities in smallholder coffee farms and cooperatives in Mesoamerica. The project team is comprised of members of coffee cooperatives in Mexico (CESMACH) and Nicaragua (PRODECOOP), the Community Agroecology Network (CAN), a grassroots NGO based in California, and faculty and students from the following universities: 1) the ALC at the University of Vermont; 2) Santa Clara University, in California; 3) members of the Agroecology Group at El Colegio de la Frontera Sur (ECOSUR) in Chiapas, Mexico; and 4) the Universidad Nacional Agraria (UNA) in Nicaragua. Using a Participatory Action Research Approach (PAR), we are collectively working and co-creating knowledge on how different diversification strategies may affect food security, climate change resilience, livelihood performance and gender inequity at the household, community and regional scales. In addition, we are examining how this relates to the governance and sustainability of coffee-based agrifood systems (Photo by Margarita Fernandez).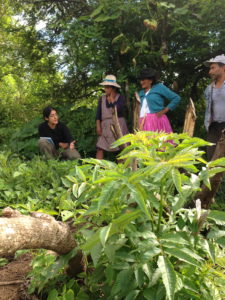 Farmer Research Networks
Our project investigates the early stages of formation of a Farmer Research Network (FRN), which builds on and advances existing farmer and social networks of organic peanut producers in the Chuquisaca region of Bolivia. Through a Participatory Action Research (PAR) lens we are helping to establish the FRN and evaluating how principles from agroecology, territoriality and social networks affect the potential for this FRN to scale-up and be self-sustaining.
Current U.S. Initiatives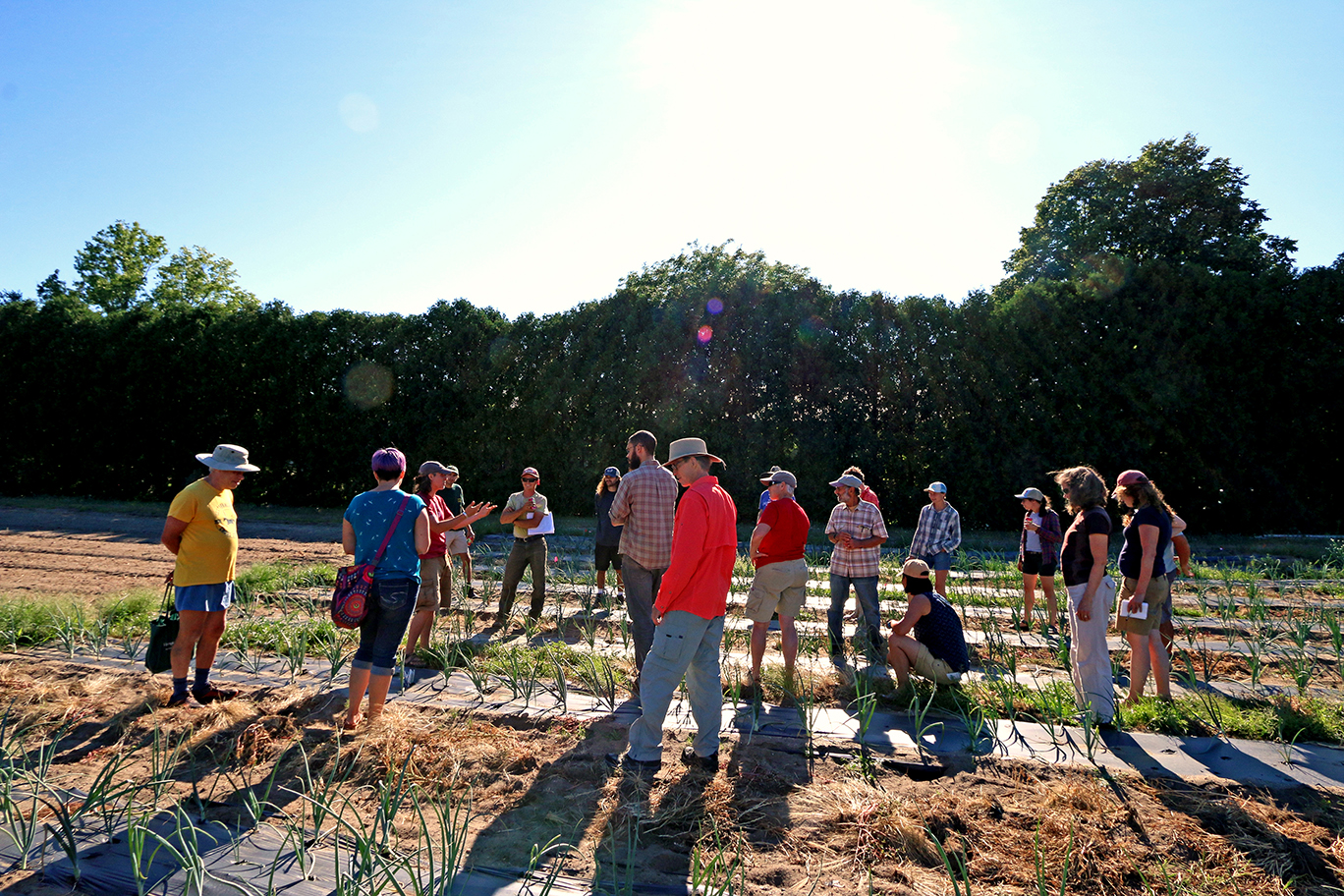 Vermont Entomology and Participatory Action Research Team (VEPART)
VEPART is a transdisciplinary research team dedicated to using Participatory Action Research (PAR) methods to synthesize and integrate grower input at all phases of the research process. The co-founders of VEPART are Victor Izzo, an agricultural entomologist, Lecturer, and Educational Coordinator in the ALC in the Plant and Soil Science Department, and Scott Lewins, Entomology Extension Educator with UVM Extension Northwest Crops & Soils Program, and Extension Coordinator with the ALC. VEPART works with a multitude of growers in various crop systems to develop appropriate IPM tactics for northeastern organic growers, and ultimately a more sustainable approach to pest management.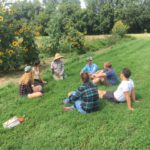 Soil Health Participatory Action Research (PAR) with Vermont Farmers and the UVM Advanced Agroecology Course

Recognizing that participating in real, hands-on agroecology-related research has resulted in important results for student engagement and learning. In response to requests from current farmer partners for research that is useful and relevant, this proposal seeks to expand the PSS/ENVS 212 (Advanced Agroecology) service-learning course to incorporate participatory action research (PAR) co-facilitated by ALC Undergraduate Research Fellows. The 5 fellows are "Farm Team Captains" or FTCs, and work closely with faculty and staff of the Agroecology & Livelihoods Collaborative, farmers and their student peers, while gaining strong leadership skills, experience in conducting and facilitating agroecological research, with a focus on soil health, and learning what a multi-actor PAR process requires to succeed. This project was originally funded by the Engaged Practices Innovation (EPI) Grant at the University of Vermont.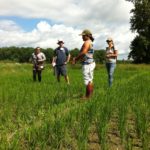 Urban and Peri-urban Agroecology in Burlington, Vermont

Initiated in 2016 in Vermont and Cuba, this participatory action research (PAR) process has moved to work exclusively with Vermont organizations conducting agricultural and food systems initiatives in the urban or peri-urban fringe of Burlington, Vermont. These include Intervale Center, New Farms for New Americans, UVM Catamount Farm, and Vermont Community Garden Network. A seed grant from the Gund Institute for Environment allowed us to undertake learning exchanges with urban and peri-urban agroecology counterparts in Havana, Cuba. Broadly, this initiative focuses on conducting a transdisciplinary agroecological analysis on the opportunities, challenges and resilience of urban and peri-urban agroecology for farmers, the organizations that support them and the cities where they are located.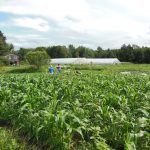 Agricultural Adaptation to Climate Change in New England  – Alissa White
This SARE funded research project aims to identify emerging trends and innovative strategies which farmers are using to successfully adapt to extreme weather on vegetable and berry farms in New England. The purpose of this study is to generate usable information, and is based on the idea that many farmers are actively and successfully adapting to severe weather to sustain the economic viability and ecological health of their farms. Six farmer organizations in New England are participating in the study to facilitate knowledge exchange across networks within the region, including MOFGA, NEVBGA, NOFA, CISA, Northeast Permaculture Network, and the VTVBGA.  The project involves a regional survey and then convenes farmers in focus groups to make recommendations about how to best support their peers, and particularly vulnerable community members, in planning for extreme weather risks. More information and research updates are here.