Undergraduate Majors
BS Agroecology, CALS, Dept of Plant and Soil Science
Agroecology minor, CALS, Dept of Plant and Soil Science
Learn more about the department of Plant and Soil Science!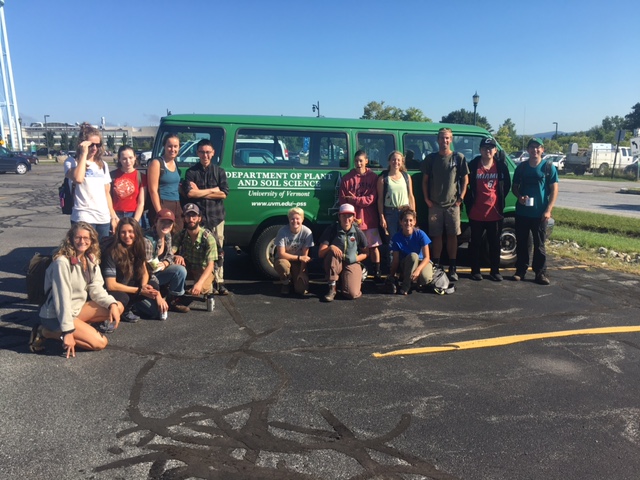 Undergraduate Courses
Taught by members of the Agroecology and Livelihoods or closely aligned with the study of agroecology.
Featured Course: PSS 212: Advanced Agroecology
Offered Fall Semester. 4 credits.
Instructor: Ernesto Méndez 
This course presents and in-depth overview of research and applications in the field of agroecology, with a focus on providing the student with conceptual and analytical content. The course combines an international and domestic geographic focus, and examines case studies from the U.S. and abroad. The learning and teaching objectives of the course are as follows: 1) students become familiar with current research and applied concepts and applications within the field of agroecology; 2) through hands-on field exercises in local farming systems, students learn ecological and social research and analytical skills, which are commonly used in agroecology and agro-food systems research; 3) students practice working in groups; 4) students practice their critical thinking and communication skills throughout the course by participating in discussions and preparing written and visual material. As a service-learning course students are required to contribute a minimum of 12 hours of service working (and learning) with our farmer partners. This is apart from the hours of fieldwork students will dedicate to their agroecological investigations. Cross-listed with: PSS 212. Must register for ENVS 212 lab A01 or A02.
PSS 021: Introduction to Agroecology
Offered Fall Semester. 3 credits.
Instructor: Vic Izzo
This course provides students with an introduction to the environmental, social, and political, issues involved in the production of food. During the semester we explore the historical factors leading to the current agricultural production systems. Using a comparative approach we identify and analyze the various approaches to ecological agriculture (e.g. organic, agroecology, permaculture, etc.) Prerequisite: none
PSS 028: A Bug's Life
Offered Spring Semester. 3 Credits.
Instructor: Scott Lewins
A introductory entomology course for non-majors exploring the multifaceted world of insects. In this course, students survey the great diversity of insect forms, behavior and cultural relevance. We even practice entomophagy!
Prequisite: none
PSS 112: Weed Ecology and Management
Offered Fall Semester. 3 Credits.
Instructor: Vic Izzo
Identification, ecology, and management of weeds and other invasive plants in agriculture, urban/suburban landscapes, and natural areas. Prerequisites: PSS 010 or PSS 021, or PBIO 004, or Instructor permission.
PSS 156: Principles of Permaculture
Offered All Semesters. 3 Credits.
Instructor: Annie Seeger White
This course introduces the principles of permaculture as a primer for a Permaculture Design Course. During the semester, students develop a baseline understanding of the fundamental concepts underlying the permaculture paradigm. Through lectures, hands-on experiences and farm visits, we explore the versatile ways that permaculture principles can be applied to range of biological and cultural systems. Prerequisites: An introductory ecology course or Instructor permission. Students must register for a lab section. 
Click here for a full list of PSS Undergraduate Courses.