Visit Us
TRiO SSS Office
244 Commons
Living/Learning Center
633 Main St.
Phone: (802) 656-4075
Email: SSS@uvm.edu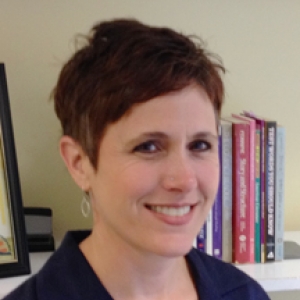 Heidi Parker, M.A.
SSS Program Manager & Mentor
(802) 656-7958
hwparker@uvm.edu
I am originally from Los Angeles and attended college and graduate school there; most recently, though, I spent 14 years in Austin, TX. I say that in case you hear "ya'll" peppered in my speech here and there! Being raised in L.A. has its benefits: SoCal beaches, treks to Hollywood, sunshine, and a large mix of people from all over the world– and, then, there's also the traffic! I am glad to have landed in Burlington--inclusive, creative, full of music and local food & culture. It seems I have switched the TX sweltering heat for the VT extreme cold. (I must learn how to snow shoe!..) Outside of work hours, you can find me listening to music with my teenage child, walking my dogs, cooking simple vegetarian recipes, and reading. (Confession: I am a huge fan of Harry Potter and The Hunger Games!)
Besides my two decades of experience in student services and teaching, I bring to my TRiO/SSS position a love of writing, planning, and encouraging students. Please stop by and say hello and tell me a bit about yourself.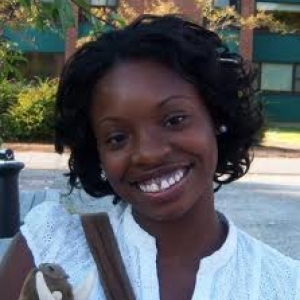 Briana Martin, M.A.
SSS Mentor
(802) 656-9726
bmartin2@uvm.edu
I'm originally from New York City, where I grew up in the Bronx. I received my Bachelors degree in Social Work with a minor in English at the University of Vermont and my Masters degree in Student Affairs Administration at Michigan State University. I've worked with students through career services, residential life, multicultural affairs, and student-athlete support services. As a former participant in the TRiO/SSS program, I could tell you that this is a program that truly speaks to my heart. I'm so excited to connect with students, build relationships, and provide support and encouragement through all of your unique journeys!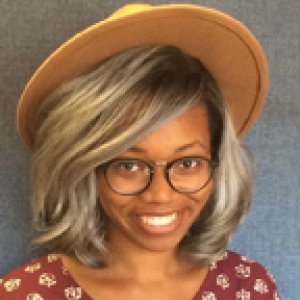 Maché Chase, Ed. M
SSS Coordinator & Mentor
(802)-656-9330
Mache.Chase@uvm.edu
I was born and raised in Washington, DC. I received my bachelor's degree in Psychology from the University of Vermont. I was very active on and off campus with different clubs/organizations, departments, and committees. After graduation, I moved to New York City for graduate school. I studied at the Teachers College-Columbia University, receiving my Masters of Arts in Psychological Counseling and my Masters of Education in School Counseling. Now, I am back at UVM and very excited! I am passionate about helping each student make the most of their experience here and find their own community within the UVM community.
I know that student life can be a bit hectic and Vermont can be very cold, so my door is always open to talk about life, have tea, and/or discuss the latest hair products/accessories.
(I am a hair product addict & wig connoisseur!)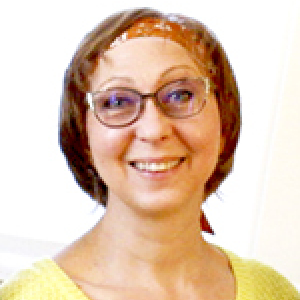 Tatiana Andrievskaya
SSS Program Support/Tutoring Center Office Manager
(802) 656-7961
tandriev@uvm.edu
Originally from Moscow, Russia, I have been working for the Tutoring Center and SSS program at UVM since August 2001. I studied at the Moscow Engineering Physics Institute and was involved in International Esperanto movement during 1980-96. I'm also interested in art and music. I organized and participated in several concerts of Russian songs: at Middlebury College in 2009, and at UVM for the Russian House within the Global Village in 2010 and 2012. I love water and once upon a time started the fish tank in the Co-op. I also enjoy taking care of the plants, which make our office welcoming and cozy. My daughter participated in the TRIO/SSS program and graduated from UVM in 2007. The University of Vermont is my home and means so much to me!