Visit Us
TRiO SSS Office
244 Commons
Living/Learning Center
633 Main St.
Phone: (802) 656-4075
Email: SSS@uvm.edu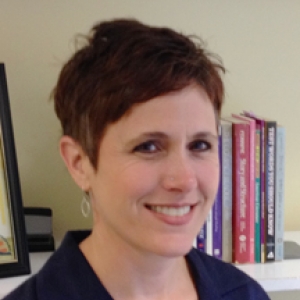 Heidi Parker, M.A.
SSS Program Manager & Mentor
(802) 656-7958
hwparker@uvm.edu
I am originally from Los Angeles and attended college and graduate school there. Being raised in L.A. has its benefits: SoCal beaches, treks to Hollywood, sunshine, and a large mix of people from all over the world– and, then, there's also the traffic! I am glad to have landed in Burlington--inclusive, creative, full of local food & culture. I have switched the warm weather for the VT extreme cold – though I am growing to like the winter here! Outside of work hours, you can find me listening to music, walking my dog, cooking simple vegetarian recipes, and reading.
Besides my two decades of experience in student services and teaching, I bring to my TRiO/SSS position a love of writing, planning, and encouraging students. Please stop by and say hello and tell me a bit about yourself.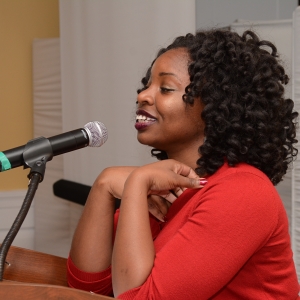 Briana Martin, M.A.
SSS Senior Program Coordinator & Mentor
(802) 656-9726
bmartin2@uvm.edu
I'm originally from New York City, where I grew up in the Bronx. I received my Bachelors degree in Social Work with a minor in English at the University of Vermont and my Masters degree in Student Affairs Administration at Michigan State University. I've worked with students through career services, residential life, multicultural affairs, and student-athlete support services. As a former participant in the TRiO/SSS program, this program truly speaks to my heart. I'm so excited to connect with students, build relationships, and provide support and encouragement through all of your unique journeys!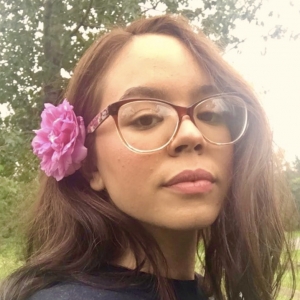 Maria San, B.A.
SSS Mentor
(802)-656-9330
Maria.San@uvm.edu

I was born in Holguin, Cuba and spent most of my life in Miami, Florida. I made the bold decision to leave the sunshine state and move to the Midwest to attend Iowa State University. I wanted to do something creative and fun in my career and I decided to pursue my Bachelors in interior design. What I found that was most engaging for me during my undergrad were my involvements in student groups and the connections that I made with my community. I made the decision to change careers and move with my partner to Vermont because I felt that this filed is where my passions are at. This program is important to me because as a first-generation college student I understand how difficult the experience can be. I am excited to get to build relationships with everyone and know how I can help you along your journey!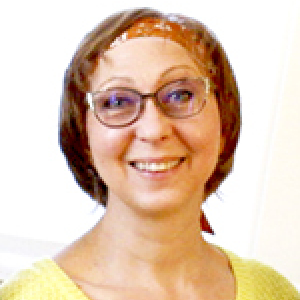 Tatiana Andrievskaya
SSS Program Support/Tutoring Center Office Manager
(802) 656-7961
tandriev@uvm.edu
Originally from Moscow, Russia, I have been working for the Tutoring Center and SSS program at UVM since August 2001. I studied at the Moscow Engineering Physics Institute and was involved in International Esperanto movement during 1980-96. I'm also interested in art and music. I organized and participated in several concerts of Russian songs: at Middlebury College in 2009, and at UVM for the Russian House within the Global Village in 2010 and 2012. I love water and once upon a time started the fish tank in the Co-op. I also enjoy taking care of the plants, which make our office welcoming and cozy. My daughter participated in the TRIO/SSS program and graduated from UVM in 2007. The University of Vermont is my home and means so much to me!