----- THE LINKS TO COURSE PAGES (AT LEFT) ARE NOT ACTIVE ----- THEY ARE UNDER CONSTRUCTION


Willem R. Leenstra
---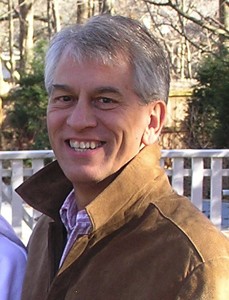 Physical Chemistry and Spectroscopy
Associate Professor
Dr. Leenstra finished his Ph.D. studies in 1976 at the University of Washington in Seattle, working with Alvin Kwiram. Before joining the faculty at Vermont in 1980, he was a postdoctoral research associate at Boston University with Richard Clarke. In 1988, he was a Visiting Scientist at Cornell University.
Professor Leenstra's office is located in Room A119 of the Cook Physical Science Building.
Office Phone Number

802-656-0273

Email Address

Areas of interest

Physical Chemistry: molecular spectroscopy, solid state inorganic materials (layered zirconium phosphonates),
and biophysical systems.