UVM Men's Club Volleyball Team
News & events
Q & a
Quick links
Related links
Who Are We?

The Men's Club Volleyball Team is a committed group of students who enjoy playing volleyball. Skill levels vary on our team, but our common thread is that we work hard and have a great time.

When Do We Play: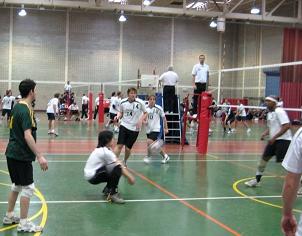 We practice on average 4-5 times a week in
Patrick Gym
, most often during evening hours. The season includes fall and spring semesters. We usually begin practices in September and play tournaments through April. Tournaments are usually played on weekends.
Who Do We Play:
The club team is a part of the New England Collegiate Volleyball League (NECVL) which encompasses all colleges and universities in New England with club volleyball teams. This league organizes highly competitive tournaments. Tournament play is serious, follows standard NCAA rules, including libero and current net rules, and are officiated by certified NCAA referees. We play in 5-7 tournaments a year and most involve traveling to other schools in our league. We aspire to host a tournament at UVM this year, and play in the National Tournament.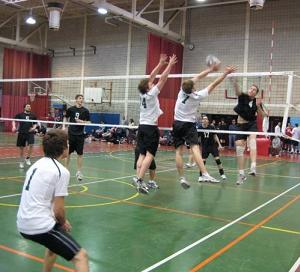 Who Is Eligible to Play:
We invite any member of the UVM community to participate on the team. Regardless of prior experience we offer a competitive playing field to keep your skills at top notch. Hope to see YOU on the court.
Last modified September 09 2008 01:52 PM