Prospective Officers 2013-2014
---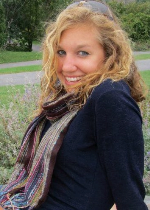 Chancellor: Nicole Gruszczynski
Nicole.Gruszczynski@uvm.edu

My name is Nicole Gruszczynski, and I am currently a sophomore in the College of Agriculture and Life Science. I am an animal science major on the pre-vet track. I am hoping to graduate UVM with a Bachelor of Science and proceed onto vet school. Right now, my eyes are set on Ross University in the Caribbean on the island of St. Kitts!My goal is to practice aseither a small animal vet or a wildlife vet. I am going to South Africa this summer to intern with a wildlife vet so I think that will help be decide exactly what I would like to do within the field of veterinary medicine.I would like your votes to be the next Chancellor of Alpha Zeta! I believe my leadership skills and personality will contribute greatly to the Fraternity. I love organizing events and motivating others! I hope you will all consider me in holding the next Chancellor position of the Alpha Zeta Fraternity!
Thanks for reading!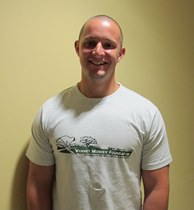 Chancellor: Connor Lunt
Connor.Lunt@uvm.edu

My name is Connor Lunt and I am currently a junior at UVM. I am majoring in environmental studies in the Rubenstein School with a minor in political science. I am running for Chancellor of the Green Mountain Chapter of Alpha Zeta because I feel that I am a well-suited candidate for the position. I have been the captain of my varsity soccer team, I've complete two expeditions with the National Outdoor Leadership School, and have recently served as Sergeant-at-Arms for Alpha Zeta this past year. I feel that these experiences, along with many other, have left me with the skills necessary to fully satisfy the demands that the role of Chancellor will bring. I have a thorough knowledge of the way Alpha Zeta has worked in the past and I feel that I can push the Green Mountains Chapter's limits to become an even better means of bettering the community.
Thanks,
Connor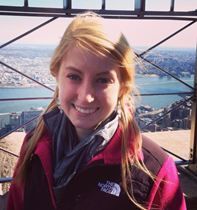 Chancellor: Chelsea Howland
Chelsea Howland, from Springfield, Vt, a sophomore enrolled in CALS, as a Nutrition and Food Science major. In addition to nutrition course work, I am completing the prerequisites for medical school, where I hope to continue work with nutrition education. Each week I volunteer with UVM's Campus Kitchen, preparing and serving meals at the Chittenden Emergency Food Shelf, and the O'Brian Teen Center. I believe in promoting healthy eating and educating people on food sustainability. I am running for the Chancellor leadership position because I am committed to giving service back to the community. I hope my volunteer work demonstrates my dependable and responsible work ethic. I think my passion for serving will help our Green Mountain Chapter get more involved in service events and promote more membership participation.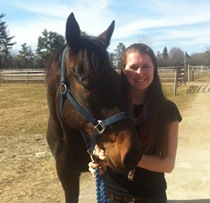 Censor: Brittney Beigel
Brittney.Beigel@uvm.edu
Hello! My name is Brittney Beigel. I am majoring in animal science with a concentration in pre-veterinary studies in pursuit of veterinary school upon graduation from UVM. I would like to be considered for the censor position within the Alpha Zeta Green Mountain Chapter. I was excited to be accepted into a collegiate honor society devoted to service. I have gained experience as a leader within the Living and Learning community here at UVM. I am currently one of two program directors for the program Animalia. My responsibilities include delegating tasks to members and pulling it all together to plan events that meet their interests and feed their passion for animals. I am also involved in the UVM horse cooperative barn on Spear Street. There, I am responsible for the daily care of my horse, Balthazar, as well as weekly watch hours and barn chores. In high school I was part of the National Honor Society in which I participated in tutoring underclassmen, raising money for many different causes, cleaning up around our community, and many other service projects. I also took part in a trip called Woodswork where high school students travelled and built homes alongside Habitat for Humanity. I enjoy meeting new people and working with others. I look forward to working with students that share the same interests and drive as my own. I like to become more involved with each activity that I do, which is why I would like to become censor of AZ. Thank you all for your consideration, see you around!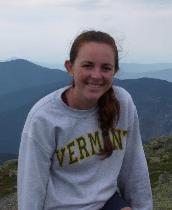 Censor: Shannon Smith
Shannon.Smith@uvm.edu
Originally, I am from Worcester, Massachusetts where I grew up the youngest of three girls. I went to Doherty Memorial High School in which I was a three season athlete and also involved in theater. I am currently a sophomore in CALS as a Nutrition and Food Science Major. I am in the Physical Therapy Program 3+3 Program, meaning that after six years at UVM I will graduate with my doctorate in Physical Therapy. When home I have been shadowing at a nearby Physical Therapy center to gain a better understanding of the field. Ideally I would like to work as a physical therapist in rehabilitation. Here on campus I am a member of the Celtic Cats, the Irish Step Dancing team. I also recently travelled to New Orleans with Alternative Spring Break to work at an animal shelter and am planning on being a trip leader next spring. My next adventure is training for the Chicago Marathon where I will be running for the Endure to Cure
I am running for Censor because I believe that I make a great candidate. I am organized, creative, and capable of getting things done. I am truly a people person, I love working and interacting with others, ensuring that everyone has a great experience. I can bring great ideas to the table and want to make sure our activities are a great time. I also have leadership skills. As shift leader at my summer job, at Jake's Seafood- a clam shack in Wells, ME, and co-captain of both my indoor and outdoor track teams I am aware of what it means to be a strong leader. I am very excited to have the opportunity to run for Censor and know that I would do a great job.
Shannon Smith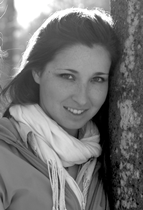 Chronicler: Olivia Powell
Olivia.Powell@uvm.edu
First of all, I'd like to say how excited I am to be a part of this organization. I transferred to UVM in the fall and I am currently a sophomore in the animal science program. I come from the tiny town of Pomfret, Vermont where I attended Woodstock Union High School. I am big into endurance sports and served as captain of the varsity cross country and track teams at Woodstock. Through this experience, I learned a lot about leadership, conflict resolution, and made some great friendships. My time thus far at UVM has been very worthwhile and I am very pleased to be apart of the Alpha Zeta family here. This year has been eventful—-in addition to switching schools, I also switched my course of study from nursing to a field I have always been truly passionate about. My main interests involve animals, ecology, and the outdoors. I am hoping to pursue a career in wildlife rehabilitation and conservation after graduating from UVM—-hopefully doing field research as well. I believe that I am a worthy candidate for this position due to my organizational skills, computer proficiency, and enthusiasm to develop relationships within our fraternity as well as the Burlington community. I want to fill this position because I think my skills would be put to good use by serving others, and because it would be a great opportunity to dive in and make great connections in Alpha Zeta.
Thank you for your consideration!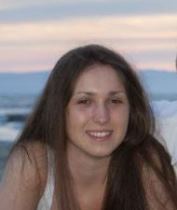 Sergeant-at-Arms: Samantha D'Amico
Samantha.DAmico@uvm.eduHi! My name is Samantha D'Amico. I am currently a sophomore animal science/pre-vet major. After I graduate, I would like to attend vet school and eventually become an equine or small animal vet. I would like to become more involved in Alpha Zeta and hold a leadership position because I think it would be worthwhile to get more involved in agriculture in our community. I like to be able to give back to my community and believe that becoming involved in Alpha Zeta and helping to plan outreach events would be a fantastic way to better my community.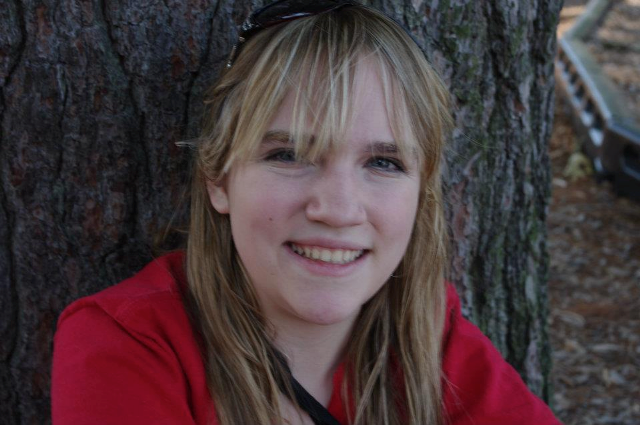 Scribe: Ashley McCoy
Ashley.McCoy@uvm.edu
My name is Ashley McCoy, and I am running for Scribe of Alpha Zeta. I am a current sophomore Animal Science major with a pre-veterinary concentration who originates all the way from Brookline, New Hampshire. I also have a double minor in Biology and Chemistry. My career goals include going to vet school and becoming a small animal practitioner, although I am also considering exotics and will be interning at the Franklin Park Zoo this summer. If the veterinary path does not work out, I hope to become an animal geneticist. I believe that I would make a great Scribe because I am currently a Program Director of L/L's Animamlia program and keep minutes and records of all of our meetings. I am very capable of keeping order within the community as well as updating the other officers and AZ National office with all activities. I carry out leadership roles well, and believe my skills and personality will contribute greatly to Alpha Zeta next year.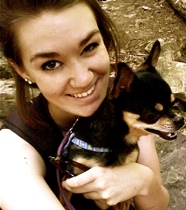 Scribe: Chantal Girard

Chantal.Girard@uvm.edu
Hi everyone! My name is Chantal Girard and I'm from South Burlington, Vermont. I am currently finishing up my third year at UVM as an Animal Science major with a pre-veterinary concentration and a minor in Sociology. I plan to begin veterinary school applications this summer with the intent of attending post-graduation and continuing on to become a veterinarian.
I am running for the position of Scribe within our Alpha Zeta chapter. I am interested in this position because I see this as a great opportunity to get more involved as a new member. While at UVM, I have held leadership roles on the Inter-Residence Association, as an Orientation Leader, and I am currently the Student Director for the CALS Reps. I have enjoyed each of these roles not only for the leadership they have each involved, but also for providing opportunities to become meet new people and become more immersed in the things I am involved with. I see holding this position in Alpha Zeta as an ideal opportunity to accomplish both of these things, and I would love to be a helping hand in running the Green Mountain Chapter!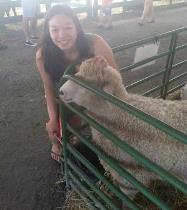 Treasurer: Mandy Erdei
Mandy.Erdei@uvm.edu
I'm Mandy Erdei and I'm applying for Treasurer. My major is Animal Science and my minor is Chemistry. My career goal is to go to veterinary school and practice shelter medicine and/or emergency medicine. I care a lot about the future of agriculture and the environment, and would love to be more involved with AZ through either of those positions. I believe I am a good match because I am willing to contribute a lot of time and energy into AZ and am good at budgeting.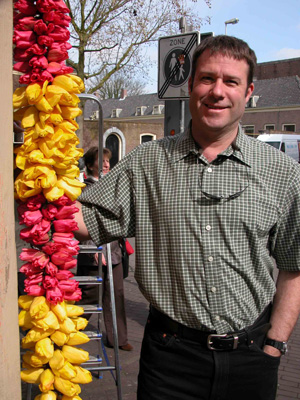 Advisor: Mark Starrett
Mark.Starrett@uvm.edu