Induction Ceremony - 2013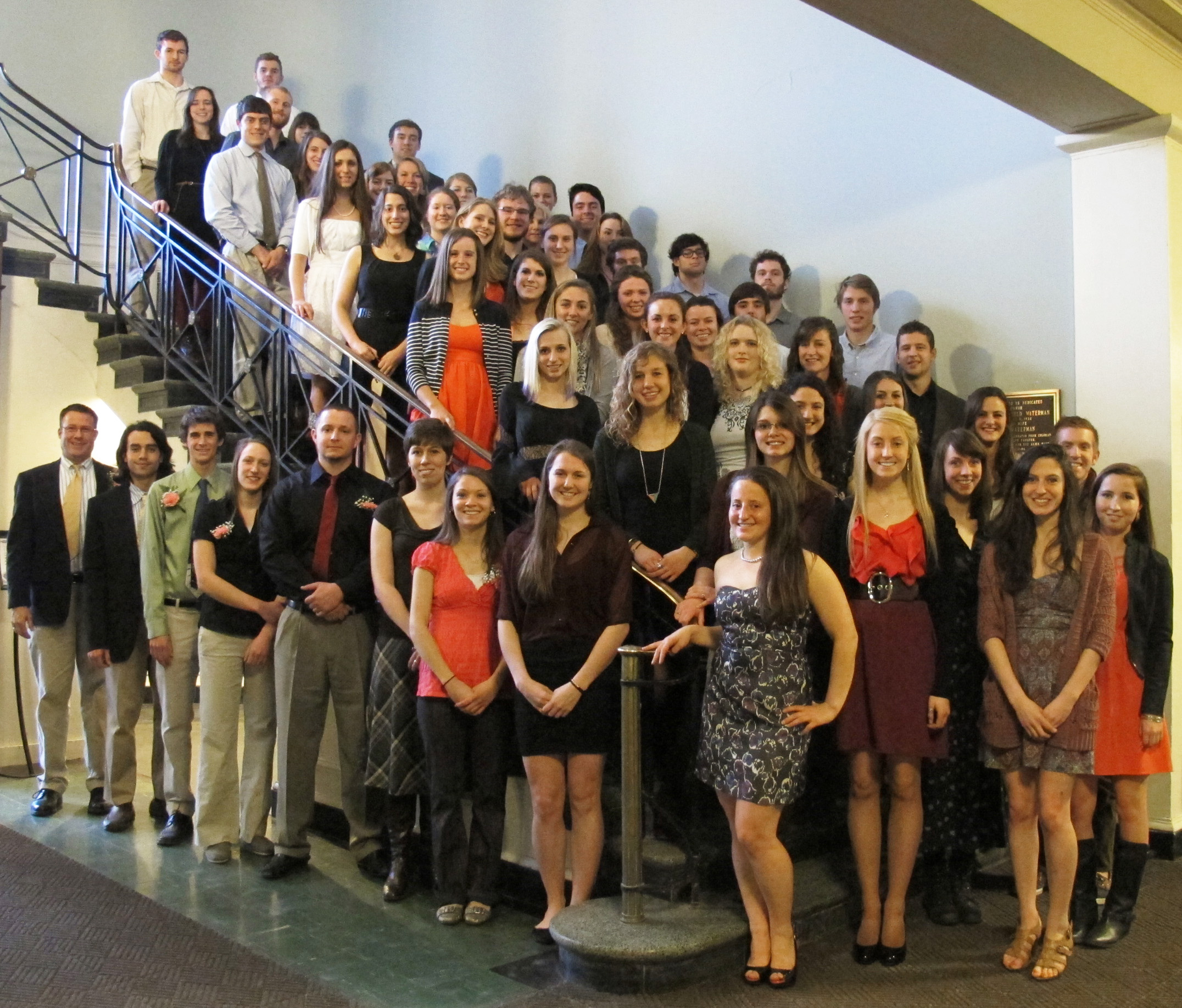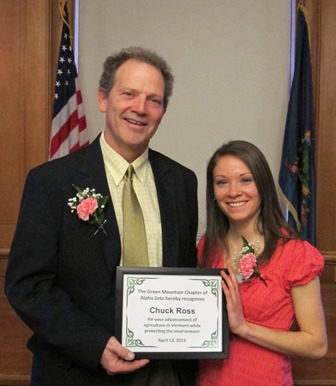 Vermont Secretary of Agriculture, Chuck Ross, with AZ Chancellor Meghan Seifert. Mr. Ross was the guest speaker at the induction ceremony.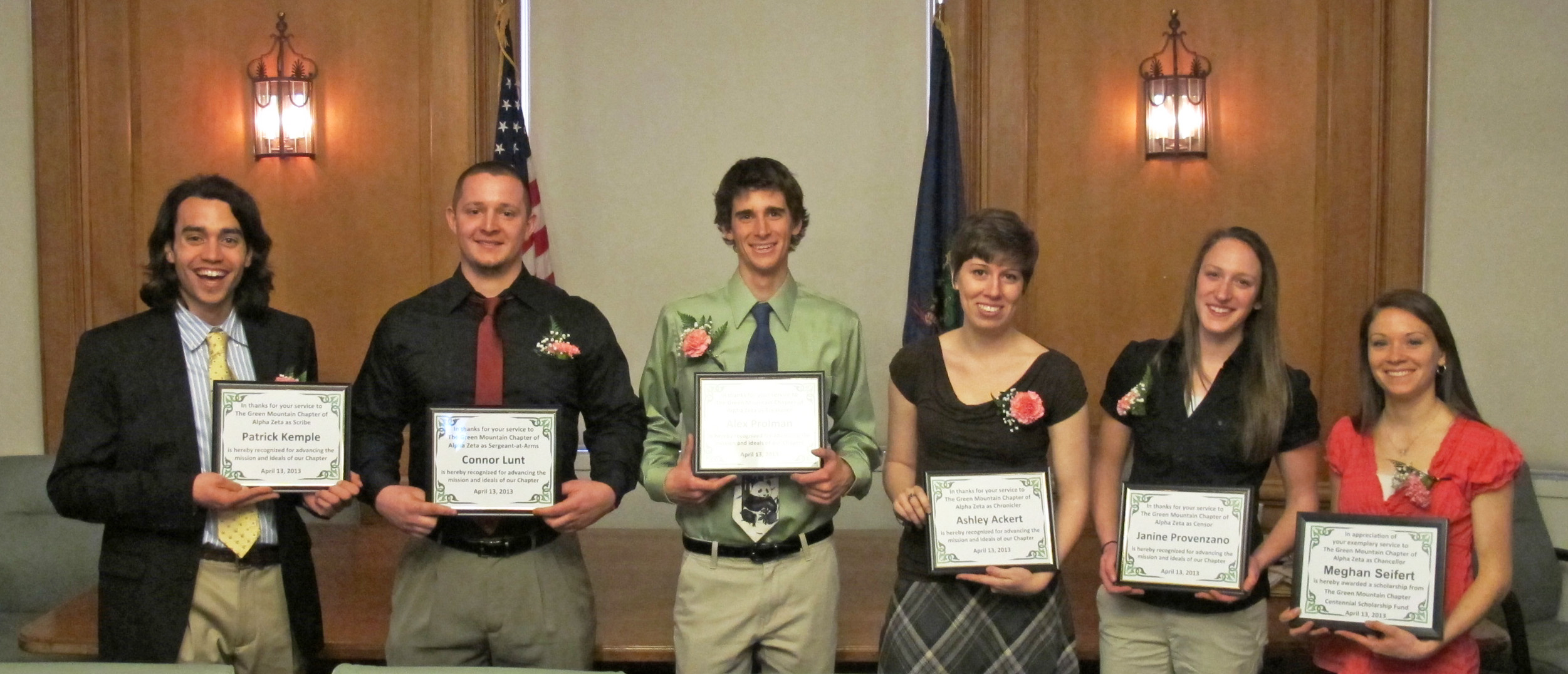 AZ Officers shown (L to R) Alex Prolman (Treasurer), Connor Lunt (Sargeant-at-Arms), Patrick Kemple (Scribe), Ashley Ackert (Chronicler), Janine Provenzano (Censor), and Meghan Seifert ( Chancellor).