SWAC Core Concepts and the Next Generation Science Standards (NGSS)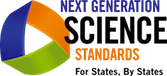 Below is a table of the SWAC core concepts and the Next Generation Science standards that each core concept addresses. There is also a list of potential applications for both the core concept and the science standard. If you wish to view the full standard, each collection of standards is linked to the NGSS standard's page.
If you would like to see the below table information in a pdf document, or the corresponding Crosscutting Concepts, you can download it here.
Standards
SWAC Core Concept
NGSS Standards Addressed
Potential Application
Anthropogenic influences on the earth-atmosphere-ocean system

Elementary School (K-5)


Middle School (6-8)


High School (9-12)


Satellites


Eutrophication of water bodies by agricultural processes

False Color Composite using NIR band

Acid Rain harming vegetation
Recolonization of Abandoned farms in Pripryat, Chernobyl, Ukraine
Flooding and damming of rivers (interpretation)

Weather


Acid Rain
Cloud seeding
Air Pollution/Release and spreading

Climate


Link anthropogenic emissions data to changes in Global Climate Change Proxies

Ice Cores
Tree Rings
Boreholes
Coral Health
Pollen

The atmosphere is made up of vertical layers, each of which are important to life here on Earth

Elementary School (K-5)


Middle School (6-8)


High School (9-12)


Satellites


"Haze" and atmospheric implications in Satellite and Aerial Imagery
Ozone Measurements from Satellites
Failure of NASA Glory Program
Aerosol Measurements from Space-borne and Terrestrial Sensors
Oblique photos from Space Shuttle showing Earth's curvature with Atmosphere

Weather


"Good" vs. "Bad" Ozone
Cloud Type Identification
Atmospheric Pressure Changes
Inversion layers( pictures from Air Pollution Illustrate)
Lapse rates and parcel rising
Discussion of Weather Balloons and the data from SWAC launches
CricketSWAC

Climate


Changes in "Ozone Hole" over time
Ice core record of Atmospheric Content over past 420,00 years (Vostok Core)
Climate Change Proxies
Permafrost Melt and Implications of Methane Releases
Differentiation of Greenhouse Gases

Climate controls: elevation, topography (landscape), precipitation, proximity to water, latitude, ocean currents, and vegetation

Elementary School (K-5)


Middle School (6-8)

High School


Satellites


Shuttle Radar Topology Mission (SRTM) digital elevation models
Interpret Imagery

Wet vs. Dry side of mountain - vegetation lush or not?
Snow
Vegetation Differences

Conifer vs. deciduous
Dry vs. lush

Desert areas in context of Latitude and Insolation

Weather


Inter-Tropical Convergence Zone and wind convergence
Circulation Cells as Explained by Insolation
Weather Characteristics of different geographies
Lake Effect Snow
Cloud Seeding
Aerosol Formation
Acid Rain Formation
Global Ocean Circulation

Northern California Beaches Cold, England Warm

Climate


Koeppen Climate Map
Bergeron Air Mass Map

Radiant energy (EMR) is converted to other forms and transferred to other parts of the earth-atmosphere-ocean system

Elementary School (K-5)


Middle School (6-8)


High School (9-12)


Satellites


Interpretation of Satellite Imagery in context of EMR
Parallel interpretation of meteo sat content with terrestrial datasets
Time series animations of Satellite data to study atmospheric system
Discuss EMR in context of Satellite bands/bandwidth

Weather


Heat Islands
UV Radiation Frisbee exercise
Understanding pressure systems in context of Convective Cells

Climate


Thermohaline Circulation and the ramifications of belt changes
Convective Cells on Earth (see animations)
Positive Feedback loops in global climate change
Albedo

Forces in the earth-land-ocean system, pressure differences, gravity, Coriolis Effect

Elementary School (K-5)


Middle School (6-8)


High School (9-12)


Satellites


Gravity Map of Earth
Solar Radiation Map
Heat Islands/Sinks from Satellite Data
Ocean circulation based on surface temp derived from Satellites

Weather


Discussion of Circulation cells (Hadley, Ferrel, Polar, etc.)
Coriolis effect and cyclonic system development
Parcel Rising model and Heat Islands
Implications of warm bodies of water (i.e. Gulf of Mexico and severe weather in the U.S.)

Climate


Ocean Circulation from Gulf of Mexico keeps UK warm
Volcanic Injection Global Cooling
Positive feedback loops in Global Climate Change
Ice core record of Atmospheric Content over the past 420,000 years (Vostok Core)

Hydrological cycle or water cycle - there is no new water on the planet

Elementary School (K-5)


Middle School (6-8)


High School (9-12)


Satellites


Glacial Mass Monitoring and Energy Budget

Time series of Satellite, Aerial, Ground imagery
Use of Interferometry in change detection
Use of photogrammetry in change detection

Permafrost formation and Melt - Earth surface changes

Siberia exercise
Swiss Alps Example

Ocean Surface Temperatures reveal addition of melted fresh water in Arctic "capping" warmer salt water arriving along Eastern coast of North America
Hydrological Change Detection (Satellite Image Interpretation)

More or Fewer Lakes?
Vegetation healthier or more stressed?

Weather


Lake Effect Snow
Water Resources in Arid Regions
Snow Ablation and Sublimation in Vermont
Precipitation timing (heavy rains periodically or spread out?)

Climate


Positive Feedback Loops in the Arctic
Implications of warm bodies of water on severe weather

Supercell and Tornado development in the United States in context of warmer Gulf of Mexico

Electromagnetic Energy (EMR) from the Sun drives atmospheric processes on Earth

Elementary School (K-5)


Middle School (6-8)


High School (9-12)


Satellites


Radiation/Insolation Maps of Earth from Space
Theory of Image Sensors

Capturing different wavelengths of energy

Satellite Time Series of Cloud Development (Visible/IR)
Various sensors capture data in different ranges/spectrums
Airport "Full Body Scan" sensing

Weather


Heat Islands
Cloud Development (parcel model)
Lapse Rates
UV Radiation Frisbee exercise
Understanding pressure systems in the context of Convection Cells

Climate


Thermohaline Circulation and ramifications of belt changes
Convective Cells on Earth (see animations)
Positive Feedback loops in global climate change

Arctic Sea Ice
Permafrost Melt

The unequal heating of water or air leads to a thermal gradient and energy transfer

Elementary School (K-5)


Middle School (6-8)


High School (9-12)


Satellites


Thermal Satellite Data showing heat retention in water bodies during fall/spring as compared to land surfaces
Gravity map of Earth
Solar Radiation Map
Heat Islands/Sinks from Satellite Data

Weather


Large/Small Scale Wind Patterns
Lake Effect Snow
Fog formation

Climate


Fresh/Salt water mixing from ice melt in the Arctic - implications for ocean circulation/climate change
Implications of warm bodies of water (i.e. Gulf of Mexico and Severe weather in the US)
Ice core record of Atmospheric Content over past 420,000 years (Vostok Core)

Weather differs from climate in terms of the time scale of interest, methods used for analysis, prediction vs. trends/patterns

Elementary School (K-5)


Middle School (6-8)


High School (9-12)


Satellites


GOES and POES Satellites and Purposes
Interpretation and Exploitation of various Satellite Products

IR Temp
Water Vapor
Visible

Do we have enough Satellite Data to make inferences about Climate?
Land Surface Interpretation

Landsat dates back to 1970s
Climate Changes as seen in Landsat

Vegetation differences
Hydrological and Cryospheric differences

Weather


Compare daily weather and historical data
Highlight extreme weather instances that are outside the climatic "norm" for an area

Climate


Climate Maps

Koeppen Climate Zone Map
Bergeron Air Mass Map
Additional linkages among the Common Core and NGSS Standards can be found here
Questions? Contact Us
Last modified September 15 2015 10:17 AM