Information from Staff Council:
Local Vineyard and VT Wine Tour
November 15, 2014

Staff Council's Social Committee is sponsoring a local winery tour and tastings at Shelburne Vineyard and Charlotte Village Winery through Vermont Farm Tours on November 15, 2014. This is a must for localvores and foodies! The grapes have been harvested and pressed, see the process in action. Participants will enjoy wine tasting, local artisans cheeses and chocolate pairings. Members of the UVM community including retirees only pay $40 for a $75 value. All registrants must be 21 or older to sign up.
Continue reading . . .
Volunteers and Bakers Needed
Staff Council Holiday Bazaar and Food Drive
December 3, 2014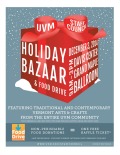 The Holiday Bazaar and Food Drive is scheduled for Wed., Dec. 3, 2014. Volunteers are needed throughout the day as well as bakers willing to donate a delicious baked good to our bake sale. You can sign up online here. There are only a few tables left to reserve. This is Staff Council's largest event of the year and an opportunity for staff and other members of the UVM community to sell handmade crafts, pottery, art work, home made baked goods. Remember to bring a non-perishable food donation for the Chittenden Emergency Food Shelf and get one free ticket to our Raffle! Continue reading . . .
President's Our Common Ground Staff Award

Nominations are now being accepted for the President's Our Common Ground Staff Award. This award recognizes six staff members who exemplify the qualitities of UVM's Our Common Ground, the statement of aspirations and shared values for the UVM Community. The deadline for Nominations is January 23, 2015. Continue reading . . .
Preparing Our Students for Career Success


Have you heard about the 4 Year Plan for Career Success? It's part of a career initiative to deepen student engagement and build career-related experience throughout each student's years at UVM. As staff members, we can play an important role in making sure the students we work with are aware of this great tool and other resources to help them achieve their own career success. Continue reading . . .
UVM's United Way Campaign

Join other staff, faculty and retirees by supporting the 2014 UVM United Way Campaign to help our community. Help us reach the goal to raise $150,000 with 15% employee participation. Continue reading . . .
Roxy Cinema Discounted Movie Passes

Staff Council is pleased to present discounted movie passes at the Roxy Cinema in downtown Burlington for Staff and Faculty members. Movie passes must be purchased at the Staff Council Office. Continue reading . . .
Double discounted UVM Athletic tickets for Staff at two December games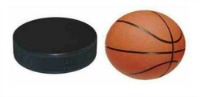 Staff Council offers special double discounted tickets to two UVM December home games. This offer is extended to STAFF MEMBERS only, purchaser may buy multiple tickets. See which games are eligible for this special discount. Continue reading . . .


Human Resource Services News: