Information from Staff Council:
Staff Council Shopping Bus Trip - Saturday, November 12, 2016

Bring your friends and co-workers and let the bus driver do the driving and parking! We'll drop you off at the entrance to the locally famous "Darn Tough Sock Sale". When you are finished, get right on the warm bus, and the next stop will be for lunch or shopping at Cold Hollow Cider Mill. For more details, continue reading. . .
Mark Your Calendars: Flu Shot Clinics Scheduled for On Campus - November 9 & 10

For the convenience of UVM faculty, staff, retirees and their qualified dependents, the University has scheduled two flu shot clinics on campus in November. The clinics will be administered by the UVM Medical Center. Click here for dates, times, and details of who's eligible.
New Security Procedures for Peoplesoft

Beginning October 25, 2016, accessing PeopleSoft using your account will require an extra step, similar to many online banking applications. This will require a small amount of preparation on your part: Please visit https://go.uvm.edu/mfa for complete details on how to get ready.
Information from HRDMA:
2016 Open Enrollment through Nov. 23, 2016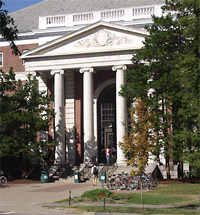 Open Enrollment is the only time you can change the medical, dental, life and disability insurance components of your benefits package—unless you experience a qualifying life change event! For more details, continuing reading . . .
Invest EAP Now Offering Onsite Appointments
Onsite counseling appointments are free and confidential. To schedule an appointment or for more details about the onsite appointment process, continue reading . . .